Polar King Mobile Announces New Dealer in North Dakota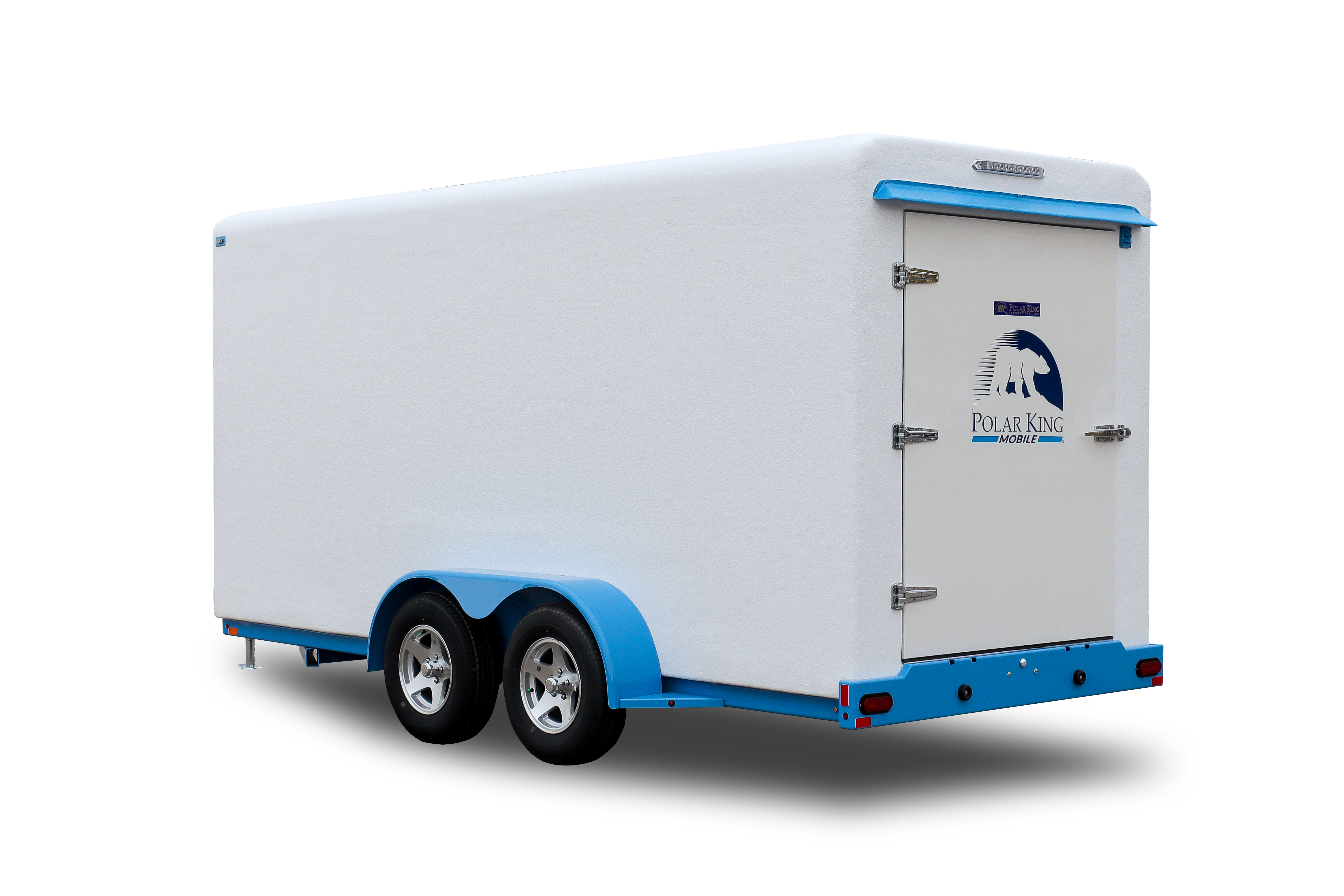 ---
Fort Wayne, Ind. – Polar King Mobile announced Visto's Trailer Sales has signed on to represent the company in North Dakota, selling North America's first line of small, affordable refrigerated and freezer trailer solutions.
Visto's Trailer Sales is a full-service shop for trailers, parts and services. Located in West Fargo, North Dakota, Visto's offers stock and custom trailer solutions, in addition to cargo vans, truck beds and vehicle accessories.
"Visto's Trailer Sales is an ideal fit to represent our Polar King Mobile line," says Christian Aitken, Polar King Mobile executive vice president. "They operate with integrity, offer exceptional products and prioritize customer satisfaction." He adds, "Visto's location is situated well to offer customers convenient access to our refrigerated trailer solutions throughout the Midwest and the Great Plains."
John Nore, president of Visto's Trailer Sales, pointed out that the Polar King Mobile line improves its product offering as a refrigerated trailer dealer. "We are extremely excited about our new partnership with Polar King Mobile. The addition of Polar King Mobile allows us to expand our market to a different clientele that we may not have had the opportunity to work with previously."
Polar King Mobile 110V (15 AMP) refrigerated trailers are designed and engineered specifically for outdoor and over-the-road use. PKM's 100% seamless fiberglass design provides a continuous surface with rounded insulated corners to promote a sanitary environment. The durable, NSF-approved non-slip flooring system greatly reduces the risk of slips and falls. Since the unit is completely seamless, a simple hose can be used for quick cleaning without damage to the insulation. According to Polar King Mobile, the unit will look factory new with regular care and cleaning.
PKM does not sell direct to the public. Aitken explains, "We are creating a national network of value-added resellers by recruiting the best trailer distributors from the North American Trailer Dealers Association." He adds, "A national network that includes dealers such as Visto's Trailer Sales will deliver the kind of fast, professional and knowledgeable service that our customers want."
For more information about Visto's Trailer Sales, call 701-282-0229, or visit vistotrailers.com.
About Polar King Mobile
Polar King Mobile was founded in 2020 to provide North America its first affordable, small refrigerated trailer solution. The company's refrigerated and freezer trailers, engineered specifically for outdoor and over-the-road use, feature a 100% seamless fiberglass design with a continuous surface. Polar King Mobile trailers are used by single unit operators, chain restaurants, schools, health care facilities, government agencies and many others requiring dependable outdoor refrigeration. For more information, visit polarkingmobile.com or call (866) 586-2051. Polar King Mobile is located at 4410 New Haven Ave Suite A, Fort Wayne, IN 46803 USA.