2022 Association Sponsors
2022 Association Sponsor Packages
---
Diamond Sponsor
574-296-7228
Dexter is the premier supplier of axles, doors, venting products, and related components in the utility trailer, RV, heavy duty, recreational boating, and manufactured housing markets. Dexter was founded in Elkhart, Indiana by Leonard Dexter in 1960. Three family generations later, Dexter is recognized as a progressive industry leader with nationwide availability and an international distribution network. Dexter currently produces quality products in manufacturing facilities across the US and Canada that employ state-of-the-art robotics, precision welding equipment, and automated machining processes. Commitment to these principles has resulted in over 50 years of excellence and over 50 million Dexter axles installed by OEMs.
Platinum Sponsor
ATW's industry-leading brands drive the trailer industry forward. With national reach, unmatched organizational might and deep insight into the needs of trailer customers, the ATW family of companies is focused on the road ahead. ATW's brands include: Big Tex Trailers, PJ Trailers, Carry-On Trailers, B-Wise Trailers, Bri-Mar Trailers, CM Trailers, CM Truck Beds, RC Trailers and Tex Trail Trailer Parts.
---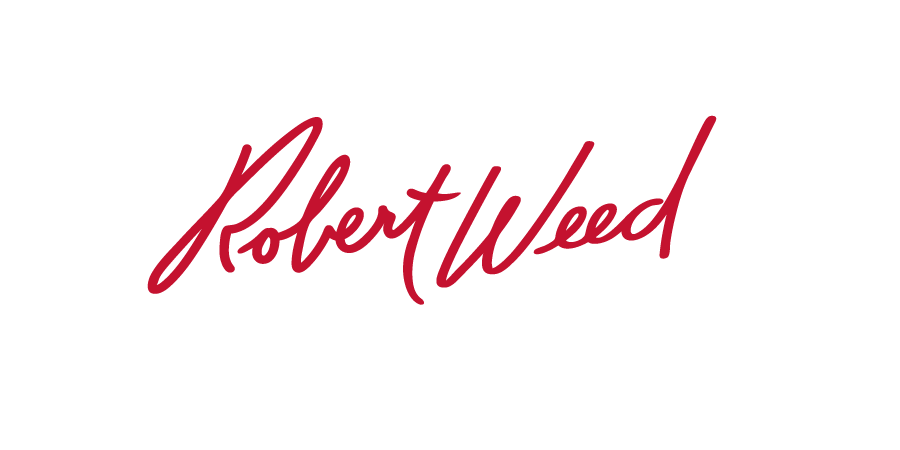 574-848-4408
Founded in 1966, Robert Weed is committed to being the most strategic partner in your supply chain – through quality/cost-effective products, a clear focus on our industry niche, and strategic planning. All so that you can stay one step ahead. 
---
800-438-8892
Sheffield Financial, a division of Truist Bank, powers the trailer industry with its industry leading consumer financing options.  Sheffield's simple, easy, and fast installment financing solutions help trailer dealers optimize sales by offering flexible financing to customers.  Based in Winston-Salem, N.C., Sheffield currently services more than 15,000 trailer, outdoor power equipment and powersport dealers. The company provides retail financing options nationwide in all 50 states. For more information about Sheffield Financial, visit SheffieldFinancial.com.
---
Synchrony (NYSE: SYF) is a premier consumer financial services company delivering customized financing programs across key industries including retail, health, auto, travel and home, along with award-winning consumer banking products. With more than $140 billion in sales financed and 80.3 million active accounts, Synchrony brings deep industry expertise, actionable data insights, innovative solutions and differentiated digital experiences to improve the success of every business we serve and the quality of each life we touch.
Gold Sponsor
Aluma Trailers is proud to create our top-of-the-line aluminum trailers for all types of work and recreation. Aluma Trailers are lightweight, strong, rust-free, and offer years of worry-free use. With over 60 models of open utility and enclosed cargo trailers to choose from, you'll find the perfect trailer for any need! Since 1992, we've been building trailers that are maintenance free, and dependable. Aluma's all-inclusive warranty is the best in the industry! We've grown to be a multi-national family of over 400 dealers. We're dedicated to helping your business grow. Become a part of Aluma today! For more information, visit www.alumaklm.com.
---
The Diamond C Team passionately believes that dealer success is key to Diamond C success. We work diligently to provide our dealer partners with whatever they need to stand out from their competition. We believe in PRODUCT, VALUE & PARTNERSHIP. When you win, we win. Over 30 years' experience & more than 40 diverse models of open flat-bed trailers. "Diamond C is family owned and operated, and you can tell. They're there, they're hands-on, and they take pride in the product" -Kathy, Tangi Trailer Sales
---
Novae Corp. group of companies offers excellence in products and service from brands: --H&H Trailers® (Division of Novae Corp.) is driven to help your business grow by providing quality products and excellent service. Professional reliability and proven performance are key to the success of the H&H brand. For over 20 years, H&H has been manufacturing trailers with unmatched strength, durability, and exceptional value. Meet your customers' demands with a diverse range of steel and aluminum utility trailers, car haulers, equipment trailers, dump trailers, and enclosed cargo trailers from one manufacturer. --Sure-Trac Trailers (Division of Novae Corp.) is committed to providing superior value to our customers by delivering quality products and outstanding customer service. Sure-Trac Trailers outsells the competition by offering one of the widest ranges of products in North America for a wide variety of professional and consumer applications. Our products contain all the features and options that you and your customers demand, along with unmatched fit and finish. Our Utility Trailers, Equipment Trailers, Dump Trailers and Enclosed Trailers are built for industry leading quality and long-term reliability (SMART, CONFIDENT, PROVEN). --Long recognized for industry-leading quality, CAM Superline (Division of Novae Corp.) strives to build the best trailer for the most demanding applications. CAM Superline will exceed expectations when the job calls for consistent quality and long-term performance. Not only are you investing in a superior trailer, you're backed by CAM Superline's knowledgeable sales and engineering staff, service network and a comprehensive warranty.
---
800-607-1108
Rock Solid Funding isa a veteran-owned and operated professional financial services provider. It specializes in trailer financing and other recreational equipment loans.  It offers a safe and efficient finance process with tailored items to dealers and retail customers. It is located in Colleyville, Texas, and finances customers in all 50 states. Whether you've picked out that perfect trailer at your local dealer or you've found "the one" from a private party on Craigslist, eBay, or anywhere else, Rock Solid Funding can help.
---
Taskmaster Components began as a small retail tire shop in East Texas in 1985, and over the past 35+ years, we have grown into a global provider of tires, wheels, and assemblies. With fulfillment centers in Texas (HQ), Georgia, Indiana, Iowa, and Missouri, Taskmaster Components is strategically located to serve the trailer industry.
Product quality is our main priority, and we invest heavily in product research, development, and testing. Quality matters to us because our customers are Tradesmen, Farmers, Adventurers, and Craftsmen who use our products for fun or to make a living. 
Silver Sponsor
ASA Electronics is revolutionizing the professional-grade trailer with iN•Command Control Systems for Trailers. This first-of-its-kind system lets trailer operators control key functions of the trailer wirelessly from their smartphone. ASA Electronics has taken the smart DNA of our original iN•Command Control Systems for the RV industry and combined it with the heavy-duty techniques we have mastered in our decades of experience in the commercial vehicle and construction markets.
---
Expand your business with us! Bear Track Trailers is rapidly growing across the United States and Canada. We have an exciting line-up of new products and are seeking new dealers to grow with us. Tough. Durable. Quality. Bear Track aluminum trailers and ramps are designed and engineered to be the most dependable trailer on the market, ready to handle use from your toughest jobs, work or play. From hauling your work equipment job to job, to hauling your toys up the gnarly mountain pass for a weekend of adventure, Bear Track is your trailer solution.
---
601-913-5156
C3 Rentals partners with trailer dealers to provide a simple and affordable Rent to Own (RTO) option for their customers. Through the C3 Rentals RTO program, your customers are able to own the trailer they need when they need it. Its as simple as that. No longer do you have to run credit nor wait for approval. Thats right, wth C3 Rentals, everyone's approved! With the ability to offer simple and affordable options for your customers to own the trailer they need, without the hasstle of credit checks and approval processes, your bound to put a smile of the face of your sales people and their customers! Give us a call and we would be happy to walk you through all the other benefits our RTO program will bring to your dealership!
---
Delco Trailers offers a full line of steel livestock trailers such as Bar Tops, Metal Tops, Premiums, Groundloads, and Bumper Pulls in addition to Horse trailers and Enclosed Cargos. Born in 2006, Delco utilizes sound design, premium components, and excellent workmanship to create top-quality products. Together with our strong dealer network, we strive to bring the best trailer to the market and the customer.
---
FLOE International has been a leader in aluminum recreational trailers since 1986 and is known to innovate and set new benchmarks in the industry. One example of FLOE's innovation is the Cargo Max line of sport utility trailers. Cargo Max's rugged technology combines strength, functionality and style. The Ultra-body is constructed with high-density UV protected polymer that's lightweight and impact-resistant. It won't rust, rot or ever need paint and is virtually indestructible. The precision engineered aluminum frame is fully welded, ensuring extreme rigidity and durability. FLOE dealers benefit from FLOE's aggressive marketing, short lead times, and quality trailers backed by a 10 year limited warranty. Visit www.floeintl.com to learn more and watch the Quick Feature Video on the Cargo Max page to see the Cargo Max difference and how it will make you stand out from the competition.
---
GR Trailers, LLC is a trailer and truck accessory manufacturer located in central Oklahoma. GR Trailers views our dealers as a crucial role in the existence of our company. For that reason, our is focus to build both long lasting relationships with our dealers and high quality products that will serve to meet the customers' needs of hauling the load and getting the job done right. Therefore, every day we strive to provide the best products in the market; produced with the highest quality standards, and to give to our customers the best service possible. Quality, Durability and Reliability! GR Trailers focuses on manufacturing a diverse variety of trailers like livestock trailers, utility trailers, car haulers, cargo trailers, oilfield trailers, vehicle replacement bumpers and tuck flat beds. GR Trailers, LLC was born in the year 2006 as a part of the Grupo Remolques del Norte, S.A. de C.V. the leading trailer manufacturer of the United States of Mexico. In order to achieve a greater market; GR Trailers was established in the state of Oklahoma for the manufacturing and distribution of trailers by the brand of GR Trailers. For further expansion, the company later bought Banens Trailers, and consequently it added another production line. We now offer the three brand name trailers; GR Trailers, Banens Trailers, and the Norte Trailers.
---
731-363-6556
Hometowne Capital exists to provide a simple and affordable solution for people to have the things they need when they need them. Our Rent-to-Own program gives dealers across the country an easy way to win customers who previously had to be turned away due to credit challenges.
---
Iron Bull Trailers represent revolutionary new trailer designs that have been engineered from the ground up with only one thing in mind. Raising the bar. Using the most modern machinery, designs, and technology, the game-changing Iron Bull is charging into the market. Check out our selection of dumps, goosenecks, HD equipment, step decks, tilts and more at our booth this year or call 903-784-8900 to become a dealer -- join the stampede today.
---
Legend Manufacturing, Inc. has provided our customers superior value and innovation since 2003. Offering a deep product lineup that spans aluminum and steel in both enclosed and open configurations, Legend enables dealers to maximize profits with a combination of price points that will convert more shoppers into buyers. Legend's superior frame structure, fit & finish, and curb appeal increases user satisfaction which drives more repeat sales and customer referrals. We invite you to contact us to discuss how innovation, quality and integrated teamwork deliver results from coast to coast. We build premium trailers because LEGENDS ARE MEANT TO LAST.
---
Load Trail has been developing and building some of the highest quality, commercial grade trailers since 1996. As a leading manufacturer and innovator of trailers, Load Trail has always included the standard features that are most important to our customers to go along with our wide variety of flat-deck goosenecks trailers, pintlehooks, dump trailers, equipment trailers, tilt deck trailers, car haulers, utility trailers, & landscape trailers. In addition to our standard features, Load Trail also offers tons of custom options to suit your needs. Our trailers are built tough and often over engineered to stand up to the most demanding applications. Load Trail provides a lifetime of service and reliability that is unmatched by any other trailer manufacturer with our 2-3-2 Protection Plan. Our 2-3-2 Protection Plan is the best trailer warranty on the market and is available as a standard feature on all Load Trail trailers. Included in Load Trail's warranty protection plan are; 2 years of comprehensive coverage that will protect you from manufacturing defects on every single component on the trailer; 3 years of structural warranty on the entire trailer that guarantees our trailers to be structurally free from manufacturing defects if used according to guidelines; and 2 years of Free Roadside Assistance. This gives you the peace of mind to hit the road at any time with a 24/7 Roadside Assistance hotline that will cover your trailer and your tow vehicle anywhere in the United States and Canada for personal or business use. To learn more, please visit us at www.loadtrail.com or give us a call at 800-650-5194.
---
When you order a trailer from MAXXD Trailers, we're building a better future together. We're in business to keep you on the high road of success. We know trailers are a critical part of the job for anything our customer might do. We also know that our dealers play a crucial role in the process. That is why our focus is to build both long lasting relationships with our dealers and long lasting trailers that will pull the weight of customers' jobs.
---
Family owned and operated, Norstar started producing truck beds in 2013. Since our small beginning we have experienced explosive growth. We have introduced a whole new level of quality and design to the truck bed industry and we are not stopping there. Visit our booth to check out our extensive line of truck beds and accessories as well as our new brand of trailers: Iron Bull or visit us online to see our product lineup and request information today.
---
REDARC Corporation is an advanced Australian manufacturer that designs and provides reliable and fully-integrated portable vehicular power solutions and customer-centric after-sales service. Operating since 1979, REDARC Corporation's unrelenting focus on innovation, dedication to performance and quality has been a key to its approach in business. REDARC Corporation's award-winning products can be attached to any moving vehicle that uses battery power including trailers, cars, boats, rail, trucks, mining equipment, bus and emergency vehicles. REDARC Corporation's goal is to ensure that the company's product and services are the benchmarks by which the competition is measured. To learn more, please visit www.redarcelectronics.com.
Bronze Sponsor
(866) 668-2974
American Business Incentive Services helps business owners recover their overpaid taxes using the same federal and state tax incentives the BIG companies like Amazon, Disney, Walmart use to not pay taxes.
---
BEDROCK Truck Beds symbolize American quality, Texas pride, and the integrity of a small-town legacy. With Texas ranchers serving as our most thorough critics, not a single detail was overlooked in designing five truck bed series and several optional accessory kits that would meet and exceed the expectations of our customers. BEDROCK has led innovation in the truck bed industry by inventing simple yet revolutionary solutions such as adjustable headache racks, plug and play wiring adapters and universal installation kits. BEDROCK was born into a family of companies with over a century of manufacturing experience, and we've consistently delivered the highest quality product in our respective industries. We are so confident in our workmanship and products that we back our truck beds with a 3-year, 36,000-mile warranty. We've created the most durable powder-coat finish, sturdiest full steel build and strongest towing system available. We trust that after a hard day's work, our customers can depend on the durability of their BEDROCK Truck Bed.
---
801-835-5325
ClickLease offers financing solutions using advanced technology to provide instant approvals and funding for business owners.
---
Since 1969 LaVanture Products Company has been providing customers with the highest quality products to meet the challenging applications of today's competitive markets. LaVanture offers products to meet the needs of custom applications. LaVanture Products is proud to announce our new sealant line, including MS Polymers, Silicones and many others. We have partnered with a quality manufacturers to provide a great product at a great price. To learn more, please contact us at 800.348.7625 or visit us on the web at www.LaVanture.com.
---
513-929-7194
Through its technology solutions, Lightspeed enables Powersport, Marine and RV dealers to deliver great experiences for their customers, plus helps dealers drive profitability and operational efficiency. Lightspeed powers dealer success in every aspect of their business – from sales to service and everything in between.
---
570-655-4514
LINK Trailer Parts distributes the highest quality parts and accessories for all your hitch and towing needs. Whether you're searching for an axle that fits a custom trailer or a Class IV receiver hitch for a full size pickup we connect you with what you need. LINK Trailer Parts carries the brands all hitch and tow companies depend upon – from axles and brakes to hitches, jacks and couplers. In addition to your trailer parts needs, LINK Trailer Parts offers truck and car accessories as well as RV products. We have 7 strategically located warehouses and 20 cross docks all set up to deliver the parts and accessories you need on time.
---
WE BELIEVE IN PROVIDING THE BEST POSSIBLE SERVICE. Because our team has been working in the distribution finance industry for over 20 years, we offer customers access to decision makers who possess a lifetime of knowledge and expertise. We understand the market and how it impacts your business better than anyone because our people are cross-trained in all areas of our business. This means we can answer with confidence any and all of our customers' questions.
---
Phoenix USA, Inc. is an industry leader and ISO certified manufacturer of OEM, aftermarket parts and accessories for commercial, utility and service vehicles. With more than thirty years in operation, Phoenix USA, Inc. manufactures decorative wheel trim in sizes and styles to fit 95 percent of commercial and utility vehicles on the road as well as their Tow-Rax® line of trailer and shop storage solution products. Other Phoenix USA, Inc. products include toolboxes, lighting, electrical and body accessories.
---
Why is TexTrail Trailer Parts one of the nations most respected trailer parts supplier in the industry? Because TexTrail worked diligently to implement a culture that supports its team members so that they can provide exceptional service to our dealers. It is this culture that has made TexTrail the fastest growing trailer parts supplier in the industry today. TexTrail has long been recognized for maintaining an elite team to ensure their dealers have the easiest purchasing experience. TexTrail continues to expand rapidly, providing the best customer service and prices that are unsurpassed. With thirty-one locations across North America, TexTrail is able to increase on hand inventory, reduce lead times on orders and provides only superior parts by the top suppliers such as B&W Trailer Hitches, Buyers Products, Deemaxx, Demco, Dexter Axle, Hopkins, KTI Hydraulics, Optronics and Stillwell Jacks. For More information on TexTrail or information on becoming a dealer, visit www.textrail.com.
---
Wells Fargo's Distribution Finance Outdoor Products Group has been a long-standing inventory finance presence in the lawn & garden, trailer, agriculture, and industrial markets. Through our expertise, proprietary systems, and analytics, we help our customers achieve their growth and profitability goals.