Operating In Today's Market (1 of 3): 8 Things Manufacturers Can Do to Keep the Wheels Turning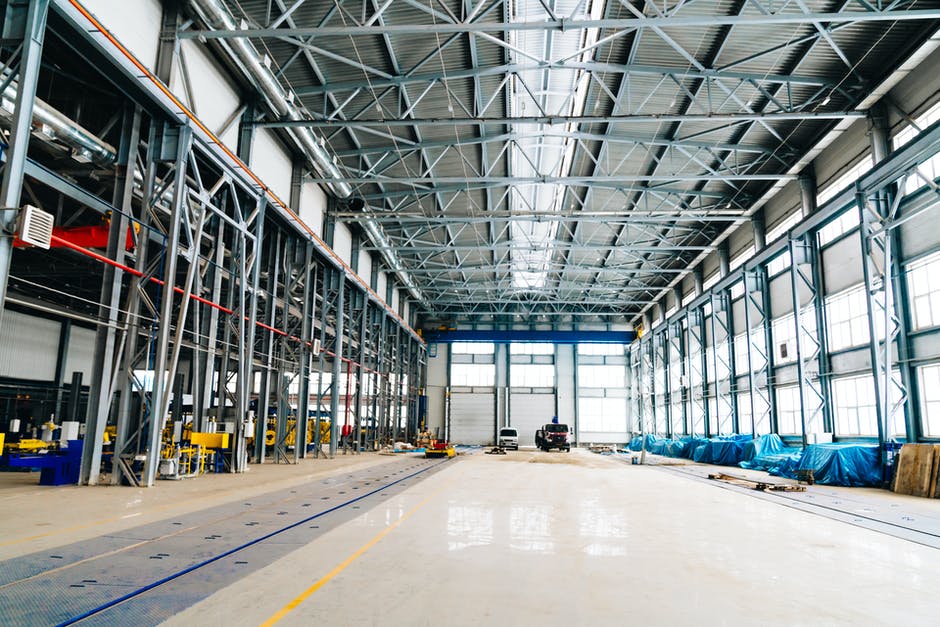 ---
Written by David Whitlock, Trailer Specialist Consultant
Supply chain shortages and delays cause frustration along the value chain. NATDA has enlisted the help of industry experts to comment on how market conditions are impacting trailer dealerships. Consultant David Whitlock. Whitlock has held sales and management positions at both dealerships and manufacturers. In this three-part series, Whitlock provides his take on ways both manufacturers and dealerships can continue selling products in the trailer industry.
We're in an unprecedented time of supply chain constraints. Customers are ordering trailers from dealers, putting deposits down, and expecting the trailer to arrive in a reasonable time frame and at the agreed-upon price. The dealer, thrilled to have won a customer and happy to have an order, thinking they know the price and the approximate lead time, places the order with the manufacturer. The manufacturer has provided a printed price and proceeds to organize a production schedule and order raw materials accordingly. Then, the entire process comes to a screeching halt! Raw materials are scarce. Delivery is untimely. Costs are inconsistent and climbing.
Customers, dealers, and manufacturers are voicing concerns over how each treats price increases, surcharges, and lead times. This leads to a massive round of finger-pointing up the supply ladder, leading to distrust along the value chain. Let me be clear. This is not an "us against them" situation. The key to everyone's survival is to follow a military saying: Improvise and Adapt.
Having worked for both dealerships and manufacturers, I understand both sides' complex realities (and frustrations). I have thoughts on the ways dealers and manufacturers can work together to overcome the current market in which we find ourselves.
Over the next few weeks, I'll share how manufacturers and dealers can adjust their operations to address the market and how both can do the same to address the needs of the consumer. This week, we'll start with the manufacturers.
8 Things Manufacturers Can Do to Keep the Wheels Turning
Firstly, a huge thank you to the manufacturers for absorbing the material costs, labor costs, and fuel increases for as long as possible.
Secondly, this is the time to make dealerships feel valued and appreciated. Your dealer network works hard to promote your products and win customers. Only through working together can we overcome the obstacles of today's market.
In today's market, manufacturers should consider:
Stabilize prizes using weighted average costs: Now that costs are beginning to stabilize, it is advantageous to use weighted average costs to stabilize wholesale prices
Re-evaluate contract pricing: Continue collaborating with vendors and suppliers to reestablish contract pricing for more periods to decrease price fluctuations and strengthen loyalties or establish new ones.
Develop quarterly pricing to avoid surprise increases: Increasing prices AFTER dealers have taken deposits and placed the orders puts a strain on dealer relations and kills customer confidence in the industry. So, rather than waiting to provide actual costs until the time of shipping, let's move as quickly as we can to fixed prices. This could start the progression to firm quarterly pricing and then reevaluate each quarter
Provide lead time updates. Port delays at shipyards, rail train deliveries and trucking shortages have contributed to longer lead times and killed consistency for the entire world. Items like furniture take 5-6 months rather than 7-10 days. Communication throughout the process can help to manage dealer and consumer expectations. Something as simple as monthly updates to Sales Representatives can easily prevent surprises later in the process.
Continue to negotiate freight deliveries. We are all grateful for a strong economy, which causes other challenges. These include labor shortages, crushing stimulus compensation, the required higher wages to attract quality employees, and fuel surcharges. Obtaining our own truckers is difficult and expensive, so the best solution is to continue negotiating reasonable trucking prices under the circumstances.
Reward consistent orders: Rewarding dealers who preorder and consistently order by allocating or providing allotment spots with firmer lead times and a guaranteed price for that period helps foster dealer loyalty. As a manufacturer, I would build my production schedule around orders I had received from dealers rather than just making the top sellers.
Manage expectations through communications: Upfront transparency is crucial in this market. Acknowledge that process to which they've become accustomed, then address how that has changed because of the market. Dealers and customers can handle the truth. As manufacturers, we must also ask for, listen to, and understand dealer input. Dealers and manufacturers are partners. Neither is the enemy. We are all part of the solution. By seeking to understand one another, we can navigate through this market.
Know your business and actual costs. As a manufacturer, we are in a stronger position when you know your actual Cost of Goods and the correct Bills of Materials are in place. This guarantees our employees, dealers, and customers that we, as manufacturers, will continue to be in business and provide the warranties and manufacturing needed for the trailer industry. Please monitor and adjust pricing so you and the dealers can and will be profitable.
In the next installment of this three-part series, Whitlock will share 9 Things Dealers can Do to Address Inventory Challenges.