2023 Keystone BIG Show Dates and Location Announced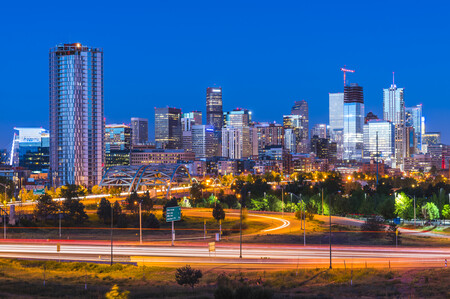 ---
EXETER, Penn. - Keystone Automotive Operations announced it will be bringing the 2023 BIG Show, its annual customer event, to Aurora, Colorado at the recently opened Gaylord Rockies Resort & Convention Center, February 10-11, 2023.
"We have a wonderful relationship with the Gaylord properties nationally, and after hosting the show at their Grapevine, Texas location for the past 12 years, our partnership with their management team allows us to seamlessly provide a premier experience for attendees at this brand-new world-class destination," said Keystone Automotive Operations Events Manager, Kendra Hill. "The spectacular facility and the surrounding region provide a picturesque backdrop with a variety of amenities and entertainment options tailored to attendees who will be visiting before the show or staying for a few days to enjoy everything the area has to offer. We are excited to be bringing a wonderful change of scenery to The BIG Show when we come to the Denver area for the first time."
Just 30 minutes from downtown Denver and six miles from the Denver Airport, the Gaylord Rockies venue enjoys nine miles of nature preserve trails in addition to ten miles of hiking trails while its convenient location presents multiple world-class shopping and dining opportunities. Boasting a 500,000 sq. ft. convention space where the show will be held, the Gaylord Rockies features premier accommodations, restaurants, and entertainment in a beautifully presented resort setting.
The annual customer-only, business-to-business networking event features receptions, a vast array of automotive aftermarket exhibiter displays, new products, show vehicles and education along with substantial show-only sales and promotions.
"The BIG Show is unique in that it truly is an exclusive opportunity for suppliers and manufacturers to engage in meaningful interaction with the customers who sell and install their products every day," added Hill. "We are continuously looking to create a distinctive experience every year, and with the immense popularity of overlanding, road tripping and adventure travel, we couldn't imagine a more ideal venue for the 2023 BIG Show than this beautiful location with a backdrop of the magnificent Rocky Mountains."
For more information, please visit keystonebigshow.com or contact your Keystone Representative.
About Keystone Automotive Operations:
Keystone Automotive Operations is the leading distributor and marketer of automotive aftermarket products and services, uniquely positioned to offer customers and suppliers substantial scale, the most comprehensive inventory selection in the industry, high levels of customer service, and innovative marketing support. Keystone is committed to expanding its offerings to meet the ever-growing needs of its customer base, providing them everything they need, when they need it.