ASA Electronics® Welcomes Marketing Director Rachel West
Date posted
April 25, 2022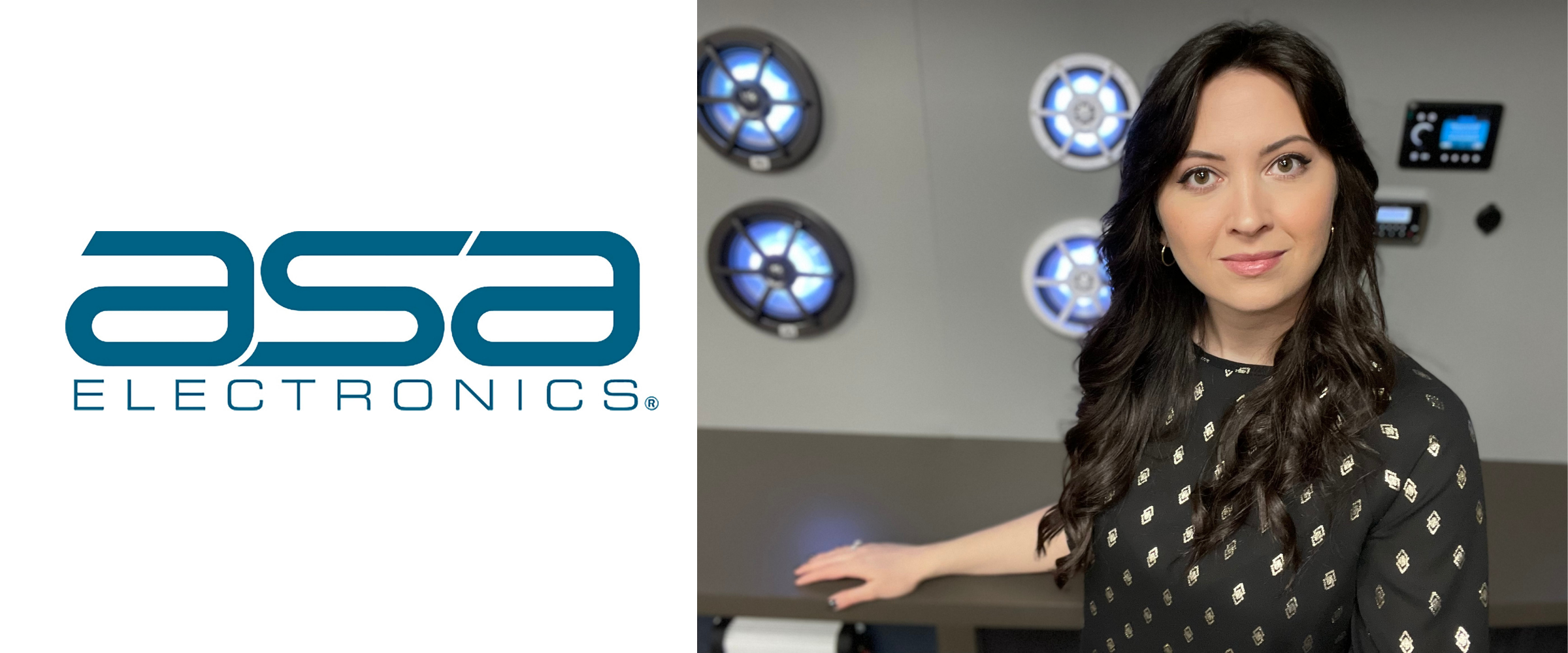 ELKHART, Ind. – ASA Electronics® hires Rachel West as the Marketing Director for ASA Electronics® after Monica Pletcher's retirement. In this role, West will manage the marketing team and handle strategic planning, digital marketing, and brand management. She brings 12 years of combined education and experience in the RV industry.
"We are thrilled to have Rachel with us. Her leadership and drive for continued improvement are exactly what we were looking for in a Marketing Director. She's a breath of fresh air," says Brent Barrow, President of ASA Electronics®.
"I'm excited to work for a company with such a great reputation amongst its employees and partners," says Rachel West. "ASA Electronics has an innovative product offering and a diverse customer base, providing our team with the opportunity to work with many different industries and audiences."
Rachel's first goals are to put her focus and efforts toward customers and clients. "We want to continue supporting them and providing them with the assets and details they and their customers need to feel confident in our product."
About ASA Electronics
ASA Electronics® has been designing and manufacturing mobile electronic products for the Marine, RV, PowerSports, Agricultural, Construction, Commercial Vehicle, and Bus industries since 1977. Their proprietary brands are JENSEN®, JENSEN Marine®, JENSEN Heavy Duty®, iN∙Command®, Voyager®, and ADVENT® Air. ASA is also a distributor in specialty markets for SiriusXM® Satellite Radio, Polk Ultramarine®, Klipsch Marine®, and XKGLOW® products. For more information, please visit ASAElectronics.com.