Triton Refrigeration Services to Showcase Polar King Mobile Trailer at NYACS Trade Show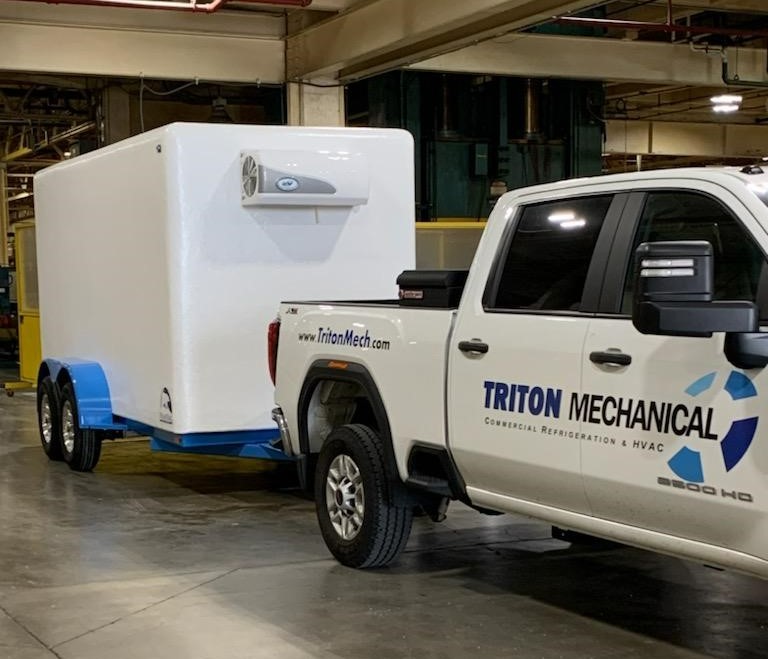 ---
FORT WAYNE, Ind. – Triton Refrigeration Services, a Polar King Mobile dealer serving upstate New York, will exhibit a Polar King Mobile refrigerated trailer at the 2022 New York Association of Convenience Stores (NYACS) Trade Show & Convention. The show runs May 11-12 in Syracuse, New York.
Polar King Mobile Executive Vice President Christian Aitken said, "We take our partnerships very seriously and support Triton Refrigeration Services while they represent our brand at this show for the convenience store industry. This is an expression of Triton's trust in the Polar King Mobile team and enthusiasm for our state-of-the-art product solutions. When a dealer feels comfortable promoting itself alongside our trailer, we consider it the best recommendation possible."
Most convenience store chains in New York are NYACS members. The association also includes more than 130 associate members, comprising companies that supply products and services that convenience stores sell and use.
For more information about Triton Refrigeration Solutions, call 585-209-1600 or visit tritonmecch.com. For more about the NYCAS Trade Show & Convention, please visit nyacs.org/trade-show. Triton Mechanical will be at Booth No. 511.
To learn more about Polar King Mobile, visit polarkingmobile.com. Potential dealers should email Christian Aitken at christian.aitken@polarking.com.
Polar King Mobile was founded in 2020 to provide North America its first affordable, small refrigerated trailer solution. The company's refrigerated and freezer trailers, engineered specifically for outdoor and over-the-road use, feature a 100% seamless fiberglass design with a continuous surface. Polar King Mobile trailers are used by single unit operators, chain restaurants, schools, health care facilities, government agencies and many others requiring dependable outdoor refrigeration.