BOLT Locks Secure Rooftop Ladders with Breakthrough One-Key Cable Lock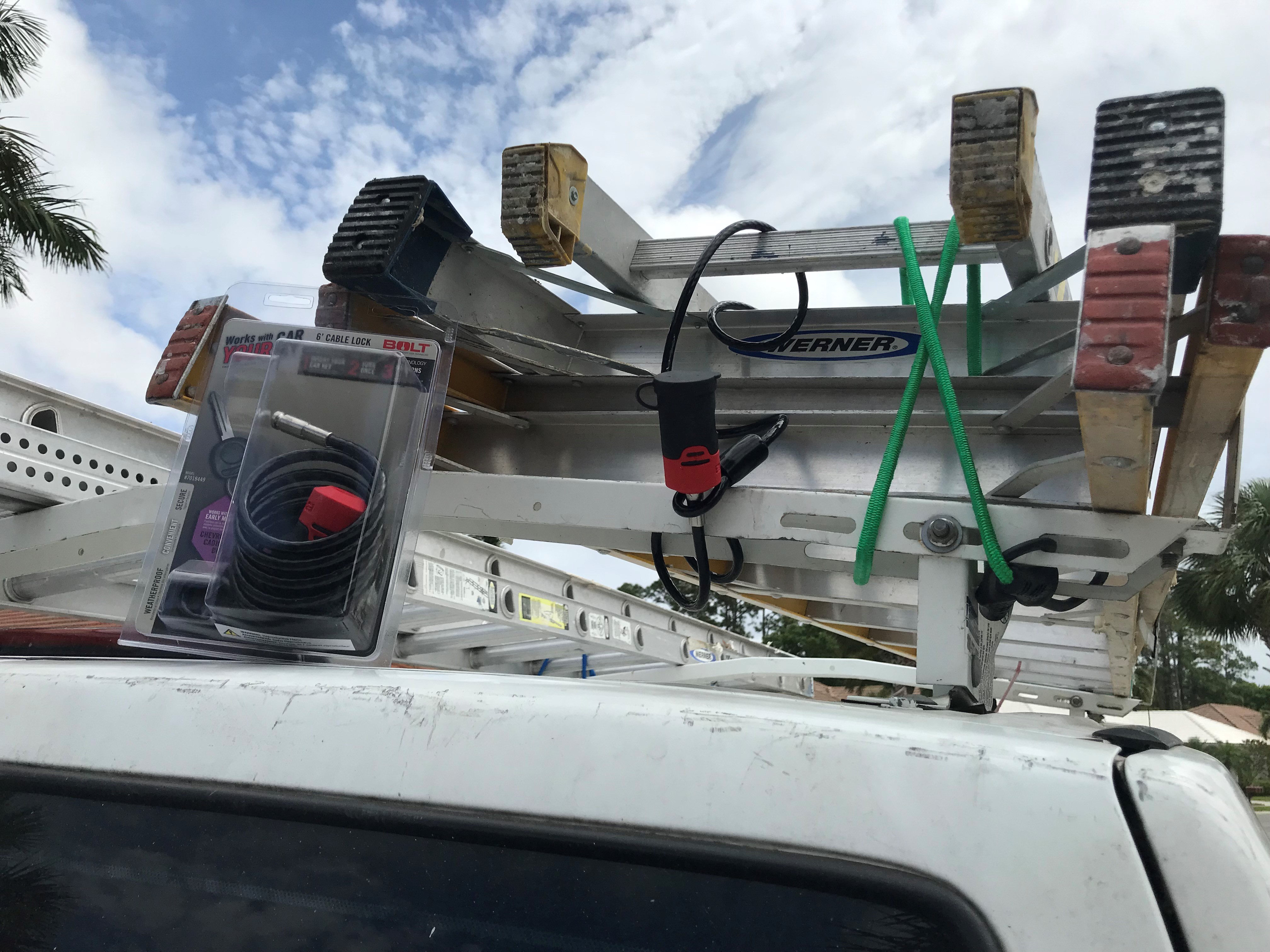 ---
MILWAUKEE, Wis. – Contractors can conveniently secure their ladders to a rooftop rack with BOLT Lock's "Breakthrough One-Key Lock Technology" Cable Locks, which have the unique advantage of operating with the vehicle ignition key.
BOLT Locks use specially crafted tumblers to memorize a vehicle's ignition key the first time it is inserted to a lock. One complete turn of the key moves the tumblers to fit that specific key, the vehicle ignition key.
BOLT's Cable Lock is a 6' long coil wire coated with ¼-inch thick black vinyl. The company's patented lock has a double ball bearing lock mechanism, is weatherproof and is designed with a stainless steel lock shutter to keep dirt and moisture out. A plate tumbler sidebar prevents picking and bumping and the auto return spring locks automatically when the key is removed.
"The one-key convenience of our innovative BOLT Cable Lock is attractive to any type of contractor because they don't have to carry around a heavy keychain loaded with multiple keys, they only need their vehicle ignition key to operate our lock," explained Jason Buckles, Sales Account Manager for BOLT Lock. "Keeping ladders secured to the rooftop ladder rack when driving is as important as keeping them from being stolen."
BOLT Cable Locks are year/make/model specific and they are available for most General Motors, Ford, RAM/Jeep and Toyota vehicles on the road today. Other BOLT Lock products featuring the "one-key" technology include padlocks, receiver locks, coupler pin locks, trailer coupler locks as well as kingpin locking systems designed to secure fifth wheel trailers.
To learn more about how BOLT Locks operate, please visit boltlock.com/how-it-works.
About BOLT (Breakthrough One-Key Lock Technology)
BOLT locks come with a limited lifetime warranty and are available at 4-Wheel Parts stores, AdvanceAutoParts.com, O'Reilly's, NAPA and SummitRacing.com. For more information, please visit the comapny's website.