Trailer Alarms, LLC Announces New Concession Lock
Date posted
December 16, 2020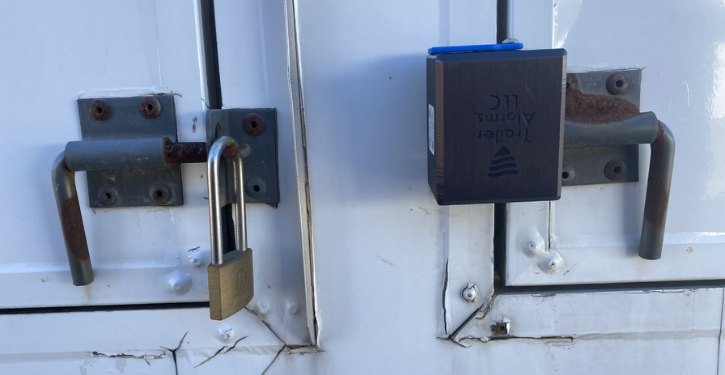 NEW BRAUNFELS, Texas — Despite this year's setbacks, Trailer Alarms, LLC took the downtime to look into trailer security opportunities and emerged with the Concession Lock.
"I saw the vulnerability of the concession trailers while walking up to a food trailer and it stuck with me," said Lyle Clark, owner of Trailer Alarms. "Then, I saw the same issue again while visiting our neighbors, Simpson Racing Products. The gears in my head started turning."
Clark reached out to USA lock maker Pacific Lock Company with the idea in September. Several conversations, designs and 3D prints later, a lock was created. Less than 4 months later, the lock is available exclusively at www.trailer-alarms.com.
These locks work great with food trucks and trailers, merchandise trailers, concession trailers, autograph trailers and others that use the exterior slide bolt latching system. Besides the lock, a new security system will be released soon.
For more information, please visit www.trailer-alarms.com.
---
About Trailer Alarms, LLC
Started in 2005 as a web-based trailer security company, Trailer Alarms has come to be the best provider of theft prevention devices for trailers. 15 years later, Trailer Alarms, LLC has become the true leader in theft prevention devices for trailers and more.
---