REDARC Plants Flag in U.S. Market and Reveals New President of Mobile Power & Connected Vehicles
Date posted
February 15, 2023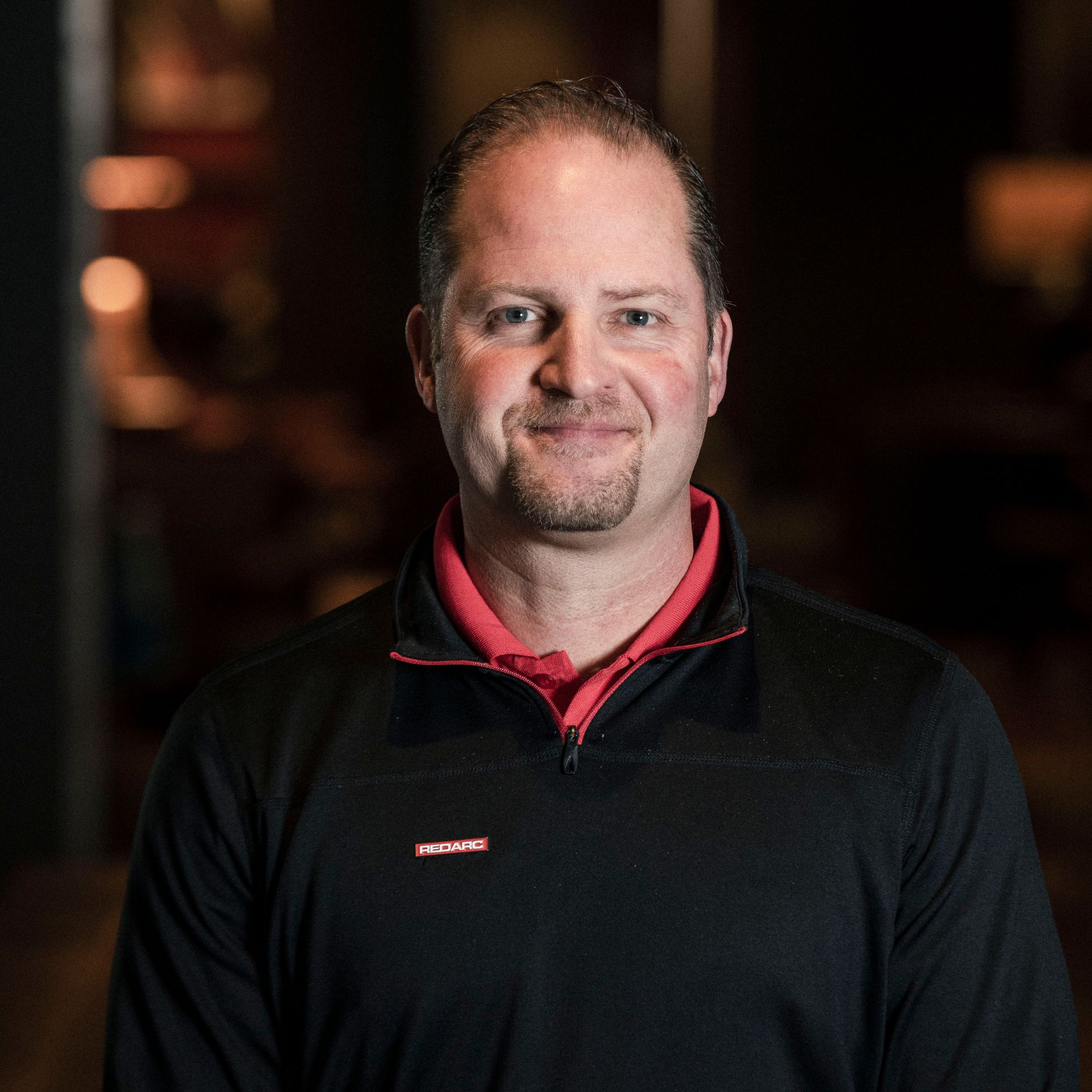 LONSDALE, S. Australia – February 14, 2023 - REDARC is thrilled to welcome Peter Favilla as the President of Mobile Power & Connected Vehicles. Based in Wisconsin, Peter is joining the team with the direction to lead REDARC's growth both internationally and in North America. He comes to REDARC as a customer-centric executive with a wealth of knowledge in elevating brands.
Peter's rich background includes positions at Miller Brewing Company, Fiskars Brands, Andersen Windows, and Ecolab. Most recently, Peter was employed by Pentair, where he spent nearly five years in multiple roles including Vice President of Global Marketing and Chief Experience Officer of Consumer Solutions. Over the course of his time at Pentair, he led multiple strategic initiatives which increased demand generation and enhanced the customer experience.
Peter's expertise in leading teams, building brands, developing customer-centric strategy and propelling growth through new products will be incredibly valuable for accelerating the REDARC brand in North America. Loyal customers can rest assured that REDARC will stay committed to its roots in overlanding by expanding its product and service lineup while simultaneously looking to expand into new strategic verticals.
Speaking on his appointment, REDARC's Managing Director, Anthony Kittel said, "The REDARC team couldn't be happier to have Peter Favilla joining us as the President of Mobile Power & Connected Vehicles. His depth of experience will undoubtedly elevate the REDARC team while also providing us with new opportunities to serve our customers at an even higher level. We foresee the markets we serve will grow to exciting new heights in the coming years and I'm confident that with our strategy, REDARC will be right there alongside our consumers and channel partners."
"I am honored to have the opportunity to contribute to REDARC's legacy of quality, innovation, and customer focus," said Peter, "We have significant traction across the globe, a promising and focused growth strategy, and the talented people and resources to accelerate our momentum. The future is very bright for REDARC, and I am excited to be a part of this great team."
About REDARC

Born in Australia, REDARC has over 40 years of experience in the research, design, and advanced manufacturing of power and safety solutions for 4x4s, RVs, and trailers. We make the most rugged, reliable, and innovative voltage converters, power supplies, battery chargers, 12/24V management systems, and trailer braking products on the market. Our technology is trusted by many in the automotive aftermarket, RVing, industrial, and defense sectors, and we strive to set ourselves as a benchmark for product and customer service quality in our industry. redarcelectronics.com
About Idea Ranch
Idea Ranch is a full-service advertising, public relations, and consumer insights firm headquartered in Tulsa, Oklahoma, with offices in Wichita, Kansas, and Durango, Colorado. The firm has a diversified list of clients across the country and is an industry-leading marketing-communications company building brands in the outdoor recreation and passion sports sectors. For more information, please visit www.idearanch.com.