NRS Trailers and P&P Trailer Sales Join Forces to Create Largest Full-Service Dealership Chain in th
Date posted
February 10, 2021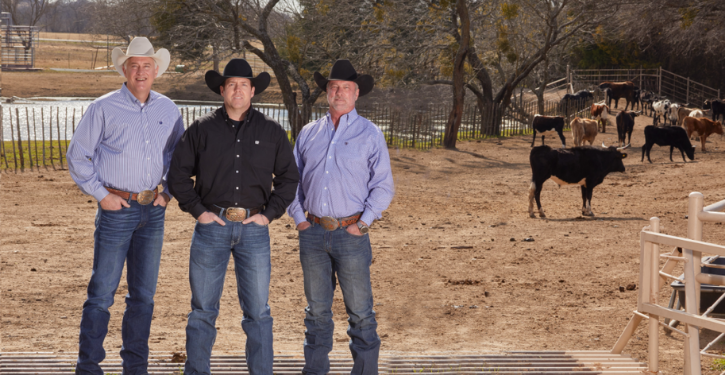 DECATUR, Texas – Former competitors NRS Trailers and P&P Trailer Sales merged to create National Trailer Source, the largest full-service dealership chain in the United States.
The deal combines the best of the best in the equestrian and livestock trailer world. NRS Trailers and P&P Trailer Sales will both retain their own brand identity and staff, but operate together as National Trailer Source.
"Our top priority has been, and will always be, our people—our customers and our staff," said former NFR qualifier Bubba Paschal, who has long embraced the idea that good people and good business go hand in hand.
NRS Trailers Managing Partner Mike Henderson, a 26-year veteran of the trailer industry, added that "while Bubba, David and I are all excited to work together from a professional standpoint, the biggest winners in this deal are really our customers, who will be able to take advantage of our massive buying power, extensive inventory, in-house financing, plus nationwide delivery —it's a win-win, all around."
The new partnership offers 10 locations across 6 states with combined inventory topping $30M. Additional news from National Trailer Source will be released in the months ahead.
For more information, please visit www.nrstrailers.com, www.pandpsales.com and www.pandprvsales.com.
---
About National Trailer Source
National Trailer Source is the legal operating entity of NRS Trailers and P&P Trailer Sales. It is the premier trailer dealership in the United States, offering more than 1,000 trailers and RVs in stock at 10 locations across 6 states: Arkansas, Arizona, Florida, Kansas, Oklahoma, and Texas. The company was formed in 2021 as a partnership between the owners of NRS Trailers and P&P Trailer Sales to better serve its customers by offering greater buying power, value, and the exceptional customer service they have come to expect and deserve.
---
Source: NRS Trailers Press Release