Western Global Assigns Michael O'Brien and Sydney Talbot as Southeast US Regional Sales Team
Date posted
February 10, 2021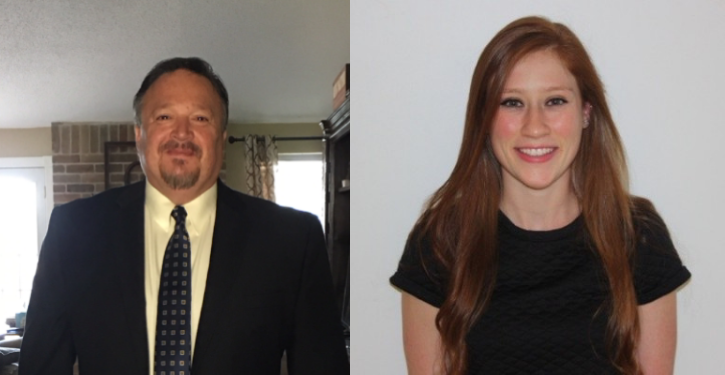 TROY, Mich. – Western Global, a leading provider of fluid storage equipment, announced Michael O'Brien and Sydney Talbot as the new Southeast U.S. regional sales team.
Michael O'Brien, regional sales manager, and Sydney Talbot, sales support representative, will be responsible for growing sales, educating customers and maintaining current clientele in nine southeastern states from Arkansas to North Carolina, and Tennessee to Florida.
O'Brien boasts 21 years of industry experience, the last three as a regional sales manager for Western Global. In that role, O'Brien served customers in the Texas and Louisiana region, building market share and working with customers to solve their fuel storage and delivery needs. After successfully building that territory, O'Brien was assigned to this new role working in a new territory to service customers and build market potential.
"Western Global remains committed to providing customers with knowledge and products to more efficiently and profitably run their business," said Ken Steury, Western Global America's Regional Director of Sales. "Michael fits our mission. He understands how to develop lasting solutions for clients and will work with Sydney to share that product knowledge with the market and build long-lasting, mutually beneficial relationships."
Talbot graduated from Michigan State University with a Bachelor of Science. She briefly worked as a technical recruiter and then as an independent medical sales representative before joining Western Global in December 2020. In her role as sales support representative, Talbot will be the primary contact for all customer inquiries. She will support O'Brien in serving customers, growing market share and building customer relationships.
"We are excited to start working with our customers in the new territory," said O'Brien. "We saw great success in Texas, and now, with the addition of Sydney, we're ready to start growing the Southeast."
To learn more about Western Global, please visit www.western-global.com.
---
About Western Global
Western Global is an international designer and manufacturer of industry-leading tanks and equipment for fuel and fluid handling. Building on a legacy that spans five decades, Western Global offers a wide range of solutions for the safe transportation and storage of fuel, diesel exhaust fluid, lubricants and more. Because every application is unique in its operational storage needs, Western Global engineers industry-specific solutions to ensure success in all of your business endeavors.
---
Source: Western Global Press Release