M.H. EBY Announces New Dealer in Northern, WI
Date posted
February 10, 2021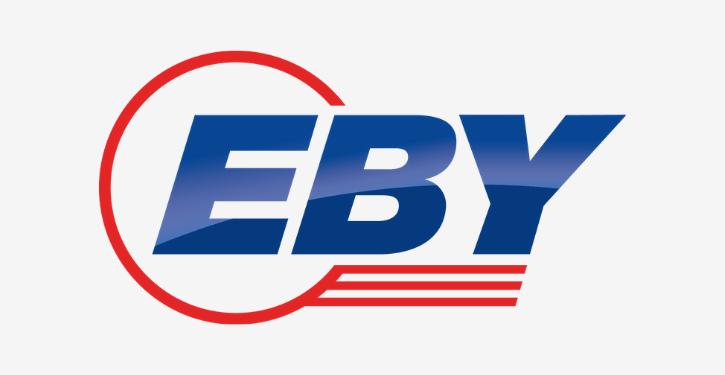 BLUE BALL, Pa. – M.H. Eby announced that Gold Medal Trailer Sales of Merrill, Wisconsin is now an authorized dealer of EBY aluminum trailers.
Gold Medal Trailer Sales has been in the trailer business since 1988 with roots in the agricultural world. It offers a full-service shop and parts department and will be carrying EBY livestock trailers, equipment trailers and horse trailers.
Gold Medal Trailer Sales is a family-owned business that got its start when Scott VanDerGeest decided to set his own livestock trailers by his barn. It's run by staff who believe treating their customers fairly is one of the keys to their success.
"We are excited to welcome Gold Medal Trailer Sales as our new dealer partner in northern Wisconsin. Their professional dealership and world class reputation in the trailer business are some of the reasons why we are glad to do business with them," stated Ken Kraus, Midwest Sales Representative for EBY. "Gold Medal is committed to quality trailers and exceptional customer service, so they'll be a great fit with EBY."
To learn more about Gold Medal Trailer Sales, please visit www.goldmedaltrailersales.com or call Andy VanDerGeest at 800-413-5639.
To find out more about M.H. EBY's trailer and truck body products, please visit www.mheby.com or call 800-292-4752.
---
About M.H. EBY
Based in Blue Ball, PA, M.H. EBY designs and builds high quality aluminum trailers and truck bodies for agricultural, industrial and commercial markets. In the trailer market, EBY builds livestock trailers, grain trailers, equipment trailers and horse trailers. For the truck body market, EBY builds flatbeds, service bodies, van bodies and dump bodies. Products are sold nationwide by dealer and distributor partners with strong roots in their local communities. Started in 1938, the company is led by Travis Eby, President, and Nick Eby, VP of Engineering. Menno H. Eby serves as chairman.
---
Source: M.H. EBY Press Release