Guest Blog: Credit Card Processors vs Merchant Service Providers
Date posted
September 14, 2023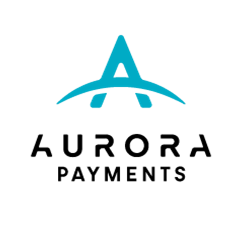 It's a commonly understood fact that accepting credit cards can be highly beneficial for your business in terms of increased sales and improved cash flow. But understanding which credit card processing solution best suits your business can be a bit trickier.
You likely refer to the entity that processes credit cards for your business as your credit card processor. However, all credit card processors are not the same and the level of service, support and products available are vastly different between Payment Processors, Aggregators and Merchant Services Providers.
What's the Difference?
Aggregators are companies like Square and PayPal who provide the most basic credit card processing through their service. Unlike a payment processor or merchant service provider, there are very little resources for help with things like chargebacks, duplicate charges, or other transaction issues. Payment processors and merchant service providers both require Merchant accounts to deposit funds into and both can serve as a link between an acquiring bank that funds transactions on behalf of the card brands. Merchant Service Providers supply products and services for credit card processing and provide technical support.
About Aggregators
Aggregators such as Square or PayPal allow the simplest form of credit card processing for those merchants who have sporadic transactions over the month with mostly low dollar transactions. It is easy to set up and you can begin taking credit cards the same day in most cases. Beware, the cost for this convenience can be pricey at 2.6% to 3.5% of the transaction plus a per transaction fee. Customer service is very limited.
About Merchant Service Providers
Merchant Service Providers offer additional services beneficial to collecting money from a variety of payment sources such as credit cards, Apple Pay, Google Pay, PayPal and similar methods. A Merchant Services Provider can provide creative solutions from accepting credit cards in the field using mobile payment terminals or mobile devices such as cell phones or create recurring payments so that your customers can make automatic payments to you every month. MSPs typically charge between 1.7% and 3.5% of the transactions based on Interchange rates and other fees.
About Full-Service Providers
There are Merchant Service Providers and Full-Service Providers like Aurora Payments. FSPs are like an MSP on steroids. As an FSP, Aurora offers numerous products and services that are important to merchants with respect to collecting their money from customers while providing an easy and convenient payment experience for the customer. This can include automated invoices with payment links or recurring payments set up by your customer. A full-service provider can assist a merchant with a chargeback defense or setting up ACH Payments so you can pay your vendors faster and without the hassle of paper checks. Your customers can also pay you using an ACH Payment which can be helpful in clearing up delinquent accounts during a phone call.
Which is Right For You?
When evaluating a payment processing solution, a dealership should evaluate the full range of solutions that are available to them. Other solutions include setting up online payment portals and providing equipment and technology that passes the cost of accepting cards to your customers. Add additional payment methods beyond credit cards, such as Apple Pay. Provide your customers with contactless Tap & Go payments with a contactless terminal.
Additionally, a dealer should consider the level of service that each option provides. What educational services are offered? Do they offer regular communication (podcasts, newsletters or Merchant Alerts)? How do they communicate potential fraud schemes hitting a particular industry? How accessible is their tech support?
Before selecting a card processing solution for your business, it's always best to consider how the solution will impact your bottom line. Consider fees, options, services, communication, support and accessibility of your provider before making your decision.
---
About Aurora Payments
Aurora Payments is a network of professionals providing Merchants with reliable payment solutions for any industry and any environment. We help businesses increase efficiency and growth. Our proprietary technology provides One Ecosystem - One Contract - One Partner - One Aurora. As a Full-Service Provider (FSP), we have the all the products, services, solutions, and support Merchants need - all-in-one place. We're an organization driven by a passion for helping our Merchants succeed. Contact Aurora at hello@risewithaurora.com or call 833-287-6722.
Guest posts and comments represent the diversity of opinion within the light to medium-duty trailer industry. The views and opinions expressed in these articles are those of the author and do not necessarily reflect the official position of the North American Trailer Dealers Association who shall not be held liable for any inaccuracies presented.