CAM Superline receives 2023 Secretary of Defense Freedom Award
Date posted
September 14, 2023
Division of Novae LLC receives recognition for support of employees serving in the Guard and Reserve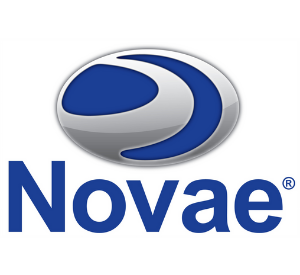 Markle, IN– CAM Superline by Novae recently received a Secretary of Defense Freedom Award, which is the highest recognition given by the U.S. Government to employers for their support of their employees who serve in the Guard and Reserve. CAM Superline's General Manager Jason Stoner was presented with the Freedom Award in a ceremony held at The Pentagon on August 30, 2023.
Staff Sgt. Cory Nelson of the Pennsylvania Army National Guard nominated CAM Superline for the award and commented: "Transitioning from military to civilian work is never an easy task. The military has prepared me for a leadership role in the civilian workforce, and CAM Superline has shown how much they appreciate my knowledge and skills."
"I'm proud of the team at CAM Superline," stated Chris Storie, CEO of Novae. "Our mission calls for the Novae organization to provide superior value to everyone associated with our company. We are honored to be associated with our military and the brave and dedicated men and women who serve."
Asked for his thoughts about this award, Stoner said: "This is a great honor for CAM Superline and all of Novae. But in the end, Cory is the person who made all this possible – by serving our country, and by staying on top of the nomination process. He did all the work. We just made sure he had the support he needs."
The Secretary of Defense Employer Support Freedom Award was instituted in 1996 under the auspices of Employer Support of the Guard and Reserve (ESGR). ESGR is a Department of Defense office established in 1972 whose mission is to gain and maintain employer support for Guard and Reserve service by advocating relevant initiatives, recognizing outstanding support, increasing awareness of applicable laws and resolving conflict between employers and service members.
About Novae LLC
Headquartered in Markle, IN, Novae LLC is a fast-growing and well-respected trailer manufacturer in North America and a Brightstar Capital portfolio company. Novae operates distinct brands including Sure-Trac, H&H Trailers, CAM Superline, Trailerman, ITI Cargo, Midsota and LOOK Trailers. Founded in 1995, Novae has grown to become the second largest trailer manufacturer and largest enclosed trailer manufacturer in North America with over 1,500 employees. Novae has more than 20 manufacturing facilities and maintains an active dealer network of more than 1,000 partners. To learn more about Novae, please visit novaecorp.com.