GEN-Y Hitch Offers Exclusive Pre-Orders to Dealers for New Product
Date posted
February 7, 2023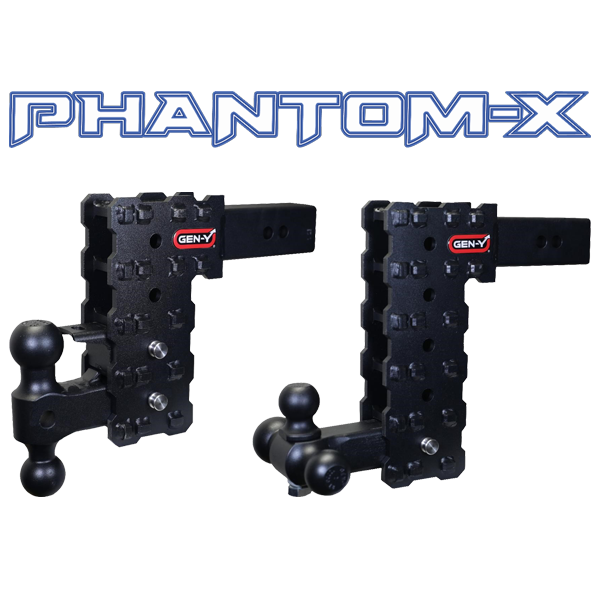 Exclusive pre-orders on brand new PHANTOM-X 16K Hitch available only to GEN-Y Hitch dealers!
NAPPANEE, IN , 02/01/23 - GEN-Y Hitch is offering pre-orders exclusively to their dealers now until March 1st. The brand new PHANTOM-X 16K Drop Hitch is planning to be released to the public March 1st.
The PHANTOM-X 16K is a fully adjustable drop hitch rated for up to 16,000 lbs. of towing capacity. It is offered with a 2.5" shank and available with a dual-ball mount, tri-ball mount and a pintle lock. This hitch also offers a drop range from 5" to 10" and comes with a limited lifetime warranty with every purchase. The PHANTOM-X can be used for multiple towing uses with multiple trailer heights and ball sizes. It can also be used for flat towing behind an RV.
Check out this review by TFL Truck.
Retail prices will start at $299.99. The PHANTOM-X will be available for purchase publicly on March 1st at www.genyhitch.com. Interested in becoming a GEN-Y dealer? Click the link below and fill out an application.