ATW Acquires Custom Truck Body Manufacturer Dakota Bodies
Date posted
December 3, 2020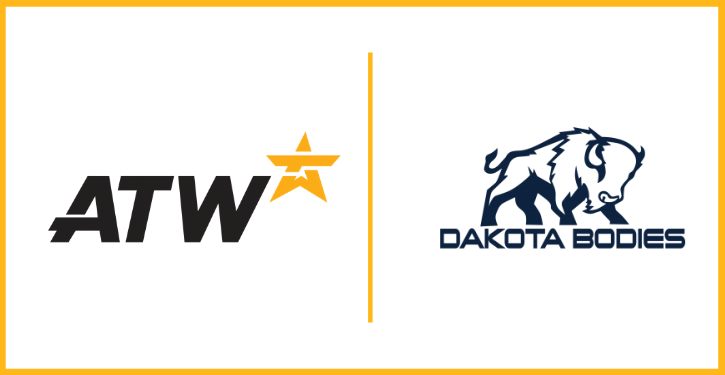 RICHARDSON, Texas - ATW®, North America's leading provider of trailers, truck equipment and parts, announced the purchase of custom truck body manufacturer Dakota Bodies™.
"For years, ATW has partnered with Dakota Bodies on custom service and utility bodies," said Steve Courreges, President of ATW Truck Equipment. "By bringing them into the ATW portfolio, we can more effectively combine their experience and technology with ATW's scalability and commercial expertise.

Since 1997, Dakota Bodies has been designing and manufacturing utility and service truck bodies, investing in new technologies and techniques to better serve its customers and employees. The company currently manufactures out of its state-of-the-art production facilities in Watertown, SD, and Liberty, MO, while enjoying a reputation for exceptional quality and quick turnaround times. Dakota Bodies joins CM Truck Beds® under the leadership of Courreges as ATW continues to gain attention, increasing their reach and reputation for engineering and manufacturing of truck equipment.

"ATW Truck Equipment represents a key component of growth and the broader ATW success story," said Courreges. "Adding a market leader like Dakota Bodies will help accelerate ATW's positioning as a leader in the truck equipment industry and better serve our customers with a well-rounded truck equipment portfolio."

Terms of the transaction were not disclosed.

For further information, please visit www.atw.com.

---
About ATW
Headquartered in Richardson, Texas, ATW® is the most diversified manufacturer and largest retailer and distributor of professional-grade and consumer-grade trailers, truck equipment, parts and accessories in North America. With a high-quality portfolio of trailers, truck equipment and related parts to serve the needs of builders, sellers, and end users; ATW focuses on providing innovative hauling solutions for the road ahead. ATW's portfolio of companies includes Big Tex Trailers®, CM Truck Beds®, PJ Trailers®, Carry-On Trailer, BWise Trailers®, and RC Trailers®, as well as TexTrail Trailer Parts® and the Big Tex Trailer World family of retail stores.
---
Source: ATW Press release