Invest in Your Website as an Active Sales Channel
Date posted
December 15, 2020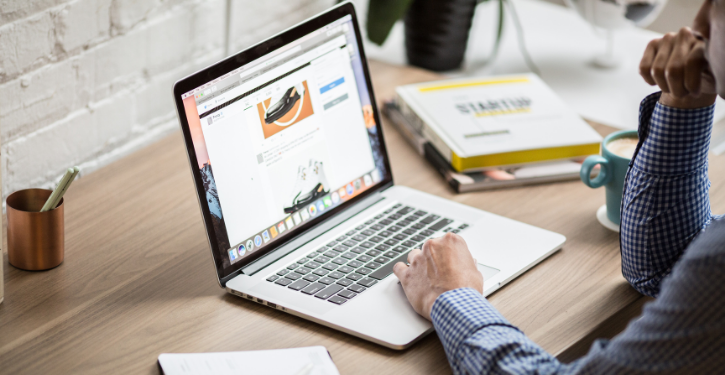 Written by Dealer Spike
How do you view your dealership's website? Is it an informational tool to provide online users with more information about your website? Is it an active sales channel that drives revenue through e-commerce? Earlier in 2020, Dealer Spike invited dealers to participate in a national survey to report how they utilize their website. Here are two numbers that really stood out to us:
Almost 22% of dealers view their website as a helpful resource for online shoppers and ensure that their platform features up-to-date inventory and pricing data.
24% of dealers consider their website to be the powerhouse of their e-commerce initiative and treat it as an active sales channel to pull in revenue.
Less than a quarter of dealers invest in their website platforms as active sales channels to attract online shoppers and increase sales leads. While in the past, websites served as helpful tools to provide online users with more information, websites now need to operate as the core of your sales operations, thanks to the recent e-commerce spike we've seen in 2020. Salesforce reported that as of November 2020, we have witnessed a 40% growth in e-commerce—more than what we've achieved in the last two decades—indicating that consumers have a strong commitment to online shopping.
So, how can your website serve as your e-commerce powerhouse? Here's a list of the main functions:
Digital Brand Representative
With at least 88% of dealership customers beginning their shopping experience online, it's likely that your website will be their first introduction to your business, and it needs to create a sharp, accurate impression of your brand. Every factor of your website should represent your dealership, from the layout and navigation to the color scheme, website copy and imagery. It should also feature your crucial business information, such as contact info, business hours, inventory and pricing, so that your online shoppers can access the information they need to make a purchase.
Exciting Online Showroom
Online shoppers rely on photos for an accurate picture of the unit, and they are far less likely to purchase if all they see are poor-quality photos or stock images. To pique your prospects' interest, upload multiple high-quality photos of each unit to display every angle and draw attention to significant details. If you would like to create even more hype around your inventory, use a walkaround photography app to capture 360-degree spins of your units so that shoppers can feel as though they are standing on your showroom floor. Full-spin images are so effective that 56% of online shoppers say they would purchase a unit from the 360-degree image alone.
Customer Service Channel
Rapid response time from a dealer is considered a 'must-have' quality, according to 90% of dealership customers, and almost one-third of online users expect businesses to offer live chat directly on their websites— though this number doubles when prospects are using a mobile device. Live chat enhances your sales leads by allowing your team to address questions and provide sales information in real time.
E-Commerce Center
More and more customers prefer to purchase online versus at the physical dealership. To meet these customers' needs, we invite dealers to equip their websites with crucial e-commerce features such as user-friendly inventory catalog and search tools and a secure checkout system.
Because your website serves as an initial introduction to your brand for online shoppers, it can be the determining factor as to whether shoppers stick around and interact with your business. By equipping your website to be an active sales channel that anticipates and exceeds shoppers' needs, you can boost your sales leads and build your revenue year over year.
---
About Dealer Spike
As an industry leader in digital marketing strategy, Dealer Spike provides custom responsive websites and a suite of additional marketing services to accelerate online leads for your dealership. To learn more, please visit www.dealerspike.com.