Fusion Hard Tonneau Covers have landed at Meyer Distributing
Date posted
September 22, 2020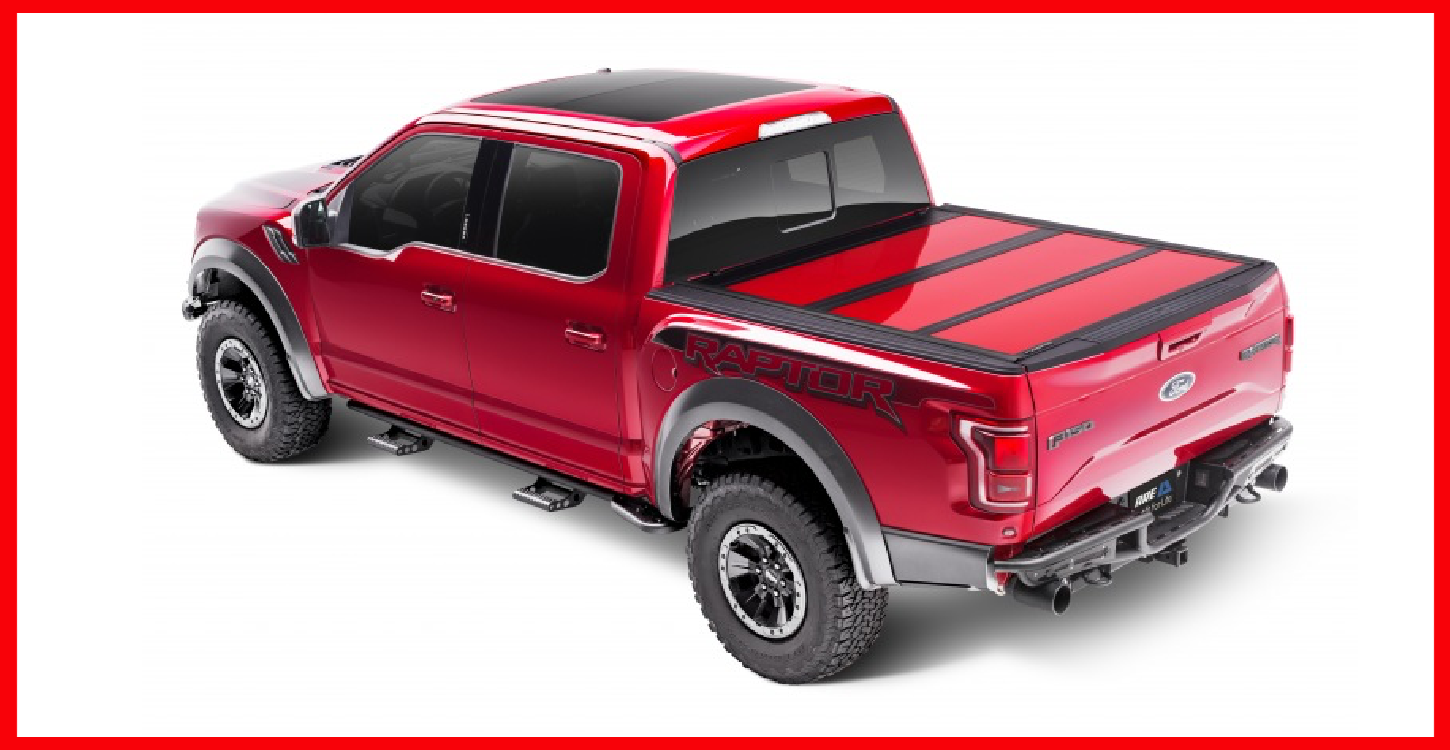 JASPER, Ind. - Meyer Distributing has announced the addition of A.R.E Truck Accessories to its line card and stocking inventory. A.R.E Truck Accessories specializes in designing and manufacturing truck caps and hard tonneau covers in the U.S.A.
A.R.E Truck Accessories' lineup includes the new Fusion tonneau cover, which provides a paint-to-match finish in a tri-fold cover as well as a universal track mount basket for the rooftop.
"A.R.E has taken a major step forward in the tonneau cover market and we are excited to share this product with our dealers," says Meyer's Truck Accessory Sales Manager, Tyler Galloway.
A.R.E Truck Accessories' Fusion Hard Tonneau Covers Features:
Paint-to-match panels - aluminum panels are painted-to-match your truck's color code and are backed by a lifetime warranty (see warranty information for full details).
Weather resistant - exterior and interior seals help deflect elements from entering your bed. The Fusion also features a draining track that helps push any water to the front and out of bed.
Finished tailgate edge - sleek, low profile design achieves a seamless edge appearance where the Fusion meets your truck's tailgate. Your truck's tailgate can be open or closed with the Fusion in it's the closed position.
Support arms - easy to attach support arms help hold the cover in the fully opened position and then clip into the track system when the cover is closed.
For more information about A.R.E. Truck Accessories and see additional images of the Fusion Hard Tonneau Cover, please visit www.4are.com.
---
About Meyer Distributing
Meyer Distributing is a leader in specialty products marketing and distribution. Through numerous strategically positioned warehousing facilities, Meyer serves thousands of customers nationwide via Meyer Logistics direct ship. Meyer's hardworking sales staff, a mix of over 700 product lines and our high fill rate provide retailers with what they need to be profitable on a dependable, repeatable basis.
For more information, please visit www.meyerdistributing.com.
---
Source: Meyer Distributing Press Release.