Felling Trailers Releases Enhanced Fender Design for EZ-Tilt Trailers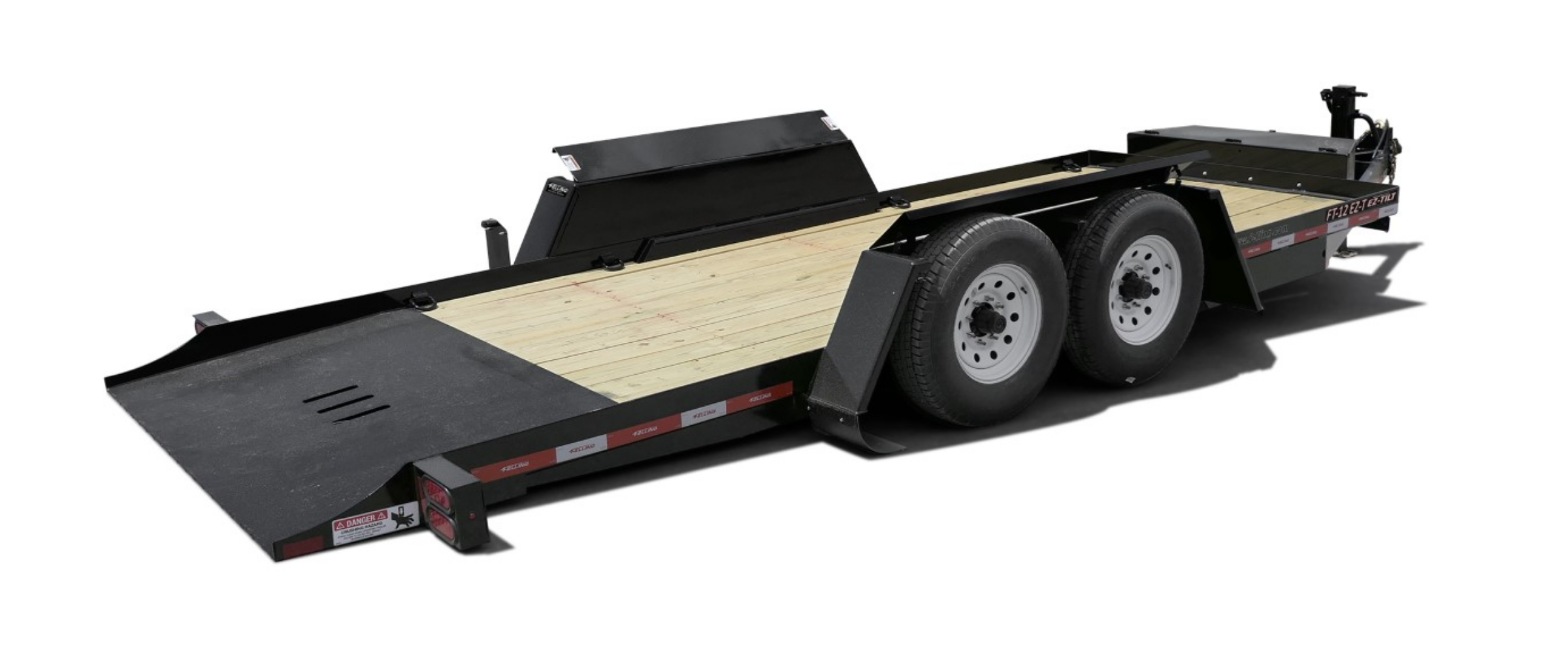 ---
SAUK CENTRE, Minn. – Felling Trailers Inc., a national leader in industrial and commercial trailers, released an enhanced fender design for its ground-level loading, EZ-Tilt trailers.
Felling has long been known as an innovative solutions provider in the trailer industry, employing its engineering team to continually enhance and develop new product designs for increased operator safety and ease of use.
The new EZ-Tilt fender design offers a similar profile to Felling's drop deck equipment trailer fenders, opening from the top to allow clearance for the wheels when the trailers in lowered to the loading position. The mechanism for lifting the top of the fender is the wheels/tires themselves. As the axles (rotating torsion axles) rotate, lowering the tilt bed to the ground, the wheels/tires push up against the top of the fender, lifting it and providing the needed clearance. The main body of the fender is constructed out of a heavy gauge material to maintain the structural integrity throughout the trailer's life.
Key Design Features:
Sleek Profile - The fenders' lid/top is attached to the fender body using a series of hinges, concealed and protected inside the fender, maintaining a sleek profile.
Dual Spring Action - Each fender is equipped with two springs (one front and one rear) which hold the lid/top closed while the trailer is in the transport position and during transit. Additionally, these springs aid in closing the fender when returning the trailer to the transport position.
Rubber Bumpers - The lid/top of the fender rests on shock-absorbing rubber bumpers that cushion the lid/top and reduce vibration during transit.
For more information, please visit www.felling.com or call 1-800-245-2809.
About Felling Trailers, Inc.
Felling Trailers is a family-owned and operated Full Line Trailer Manufacturer located in Central Minnesota. Started in 1974, Felling Trailers, Inc. has grown from a small shop to a factory and office complex that today covers over 325,000 square feet. Felling's pride and differentiation is its customized trailer division. Its engineers utilize the latest Industry-leading design techniques, and its experienced metal craftsmen use cutting-edge technology to turn its customers' conceptual trailer needs into a tangible product. Felling has been providing innovative trailer solutions to the transportation industry for over 45 years. Felling Trailers' current capabilities allow them to provide a high-quality product that is distributed across North America and internationally. Felling Trailers, Inc. is an ISO 9001:2015 Certified Quality Management System Company, WBENC-Certified WBE, and an Equal Opportunity Employer.