Cleer Vision Windows Baggage Doors Debut at Airxcel December New Product Showcase
Date posted
December 7, 2022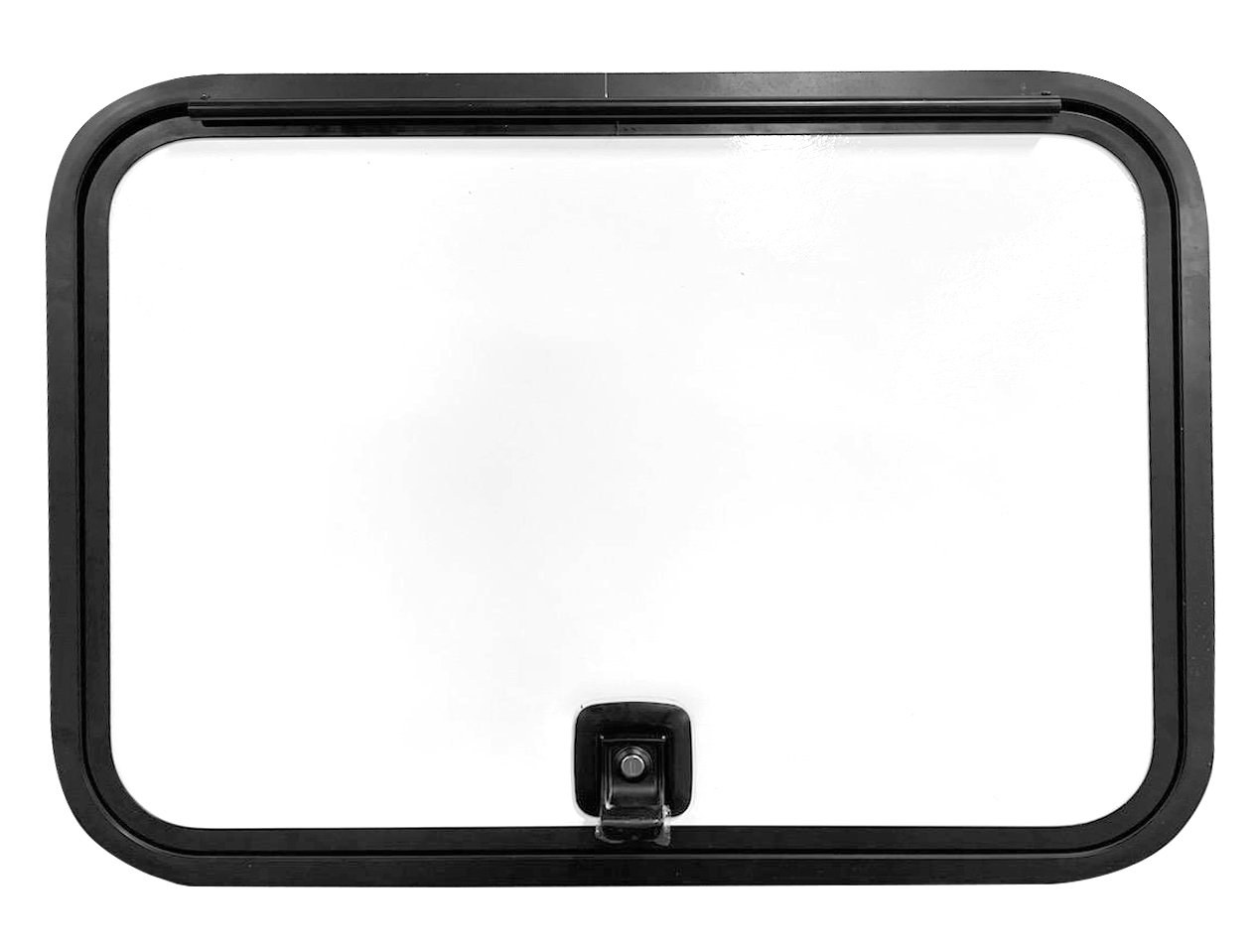 Elkhart, IN, Dec. 7, 2022 – Cleer Vision Windows, an Airxcel® brand, announced today its newest product and innovation at the Airxcel December New Product Showcase, held December 7 and 8 in Elkhart, Indiana. Cleer Vision debuted its baggage doors designed with a leak resistant focus in the same manner as the company's industry-leading windows. Marc Disher, Cleer Vision sales manager, made the announcement.
"We wanted to bring this product into the market to offer OEMs and our customers a superior baggage door that matches the same integrity and quality as our windows," Disher said. "Our baggage doors are built with an improved seal that ensures a better fit to prevent water penetration. The doors have a new slam lock design for easy open and close and a strong seal."
The new baggage doors are constructed from single piece frames that improve structural integrity and reduce leak points. With a new flange design, Cleer Vision baggage doors are also easier to install.
The new line of RV baggage doors will have availability mid-2023 and will be produced under Cleer Vision Doors. To arrange a demo or to learn more about baggage doors by Cleer Vision, contact Marc Disher, mdisher@airxcel.com.
About Cleer Vision Windows: Cleer Vision Windows specializes in the production of high-quality, highvalue aluminum frame windows for the RV and specialty vehicle industry. Cleer Vision has been part of the Airxcel family of brands since 2021. Cleervision.com
About Airxcel, Inc.: Airxcel is the leading designer, manufacturer and distributor of the most critically functional products for the RV industry. Headquartered in Wichita, Kansas, Airxcel has 11 facilities across the U.S. and Europe. Airxcel.com
Contact: Airxcel Marketing, Mary Bourassa, 7501 Miller Dr., Frederick, CO 80504. 720-826-9226; mbourassa@airxcel.com.