Build Your Brand Online with a Year-Round Digital Marketing Campaign
Date posted
October 28, 2020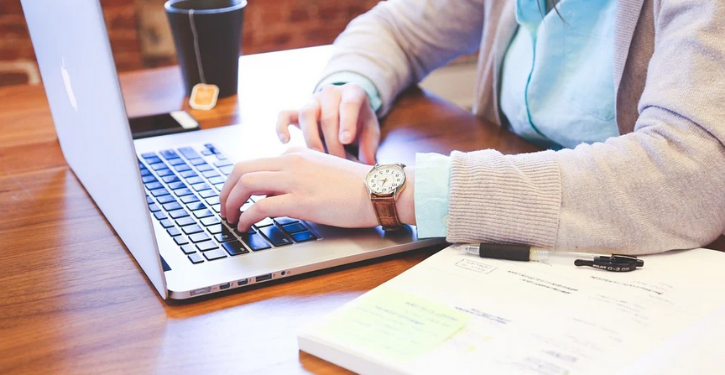 Written by Dealer Spike
When the sales season slows down and your inventory stock is low, do you pause your digital marketing until you receive new inventory shipments? Dealer Spike understands the cost-effective intention behind this reasoning; however, we've seen this practice cause dealers to lose out on valuable sales leads over time. In order to grow your sales leads and ROI, we recommend that you advertise your inventory year-round, even during your slow sales months when you're between inventory shipments.
A vital question a dealer may ask is, "If I advertise a trailer that isn't available on my lot, won't that mislead my customers?" We all remember the old days when customers drove straight to the dealership to shop. Back then, dealers would have been ill-advised to run promotions on units that weren't currently available. Nowadays, though, the majority of consumers start the shopping process online to research units, pricing and customer reviews. Dealer Spike recently conducted a survey among dealership customers to determine the length of the average customer's research phase and found that 40% of participants spent four to eight weeks browsing online before making a purchase. Many customers only visited the physical dealership to collect the purchased unit.
We understand you may be hesitant to run digital marketing campaigns when your lot is empty. If that is the case, you can promote other sectors of your dealership, such as your parts and repair departments. These services are always in demand, and running digital ads will keep your customers engaged with your website and will prevent your online results from losing steam while you replenish your stock.
If you pause your digital marketing during slow seasons or because of low inventory levels, your dealership may be overlooked by the customers who are browsing the internet currently and will be ready to buy in a month or two. Search engine optimization (SEO) in particular takes time and continual effort to improve your website's ranking, and by investing in your SEO now, you can be found at the top of search engines by the time your new inventory arrives on the lot.
Maintaining an active and diligent digital marketing strategy is about more than pushing inventory sales—it builds up your dealership's brand to help you connect with more online customers. While dealerships regularly experience seasons of low sales and foot traffic, activity on the internet doesn't slow down. During the midst of the COVID-19 pandemic and resulting economic shutdown, internet activity spiked, and dealers saw higher-than-usual volumes of website visitors. Even if online shoppers couldn't make a purchase during the shutdown, they continued to browse the internet for units. As a result, the dealerships that kept running online ads and investing in their websites' SEO pulled in significantly more sales leads and saw a stronger return to in-store business over dealerships who did not run digital marketing campaigns during the shutdown.
The key to effective digital marketing is to continually optimize your strategy so that your website remains compatible with search engine algorithms, your digital ads feature relevant keywords and your brand builds an online following. Pausing and restarting your marketing campaign causes your ads and website ranking to lose traction, and it will cost you more time and money in the long run to regain your previous results. By maintaining your marketing campaign year-round, you can expand your online presence, connect with more potential customers and see a higher ROI.
---
About Dealer Spike
As an industry leader in digital marketing strategy, Dealer Spike provides custom responsive websites and a suite of additional marketing services to accelerate online leads for your dealership. To learn more, please visit www.dealerspike.com.