6 Major Supply Chain Challenges and Ways Business Owners Can Overcome Them
Written by Rob Belfield, Cornerstone Business Solutions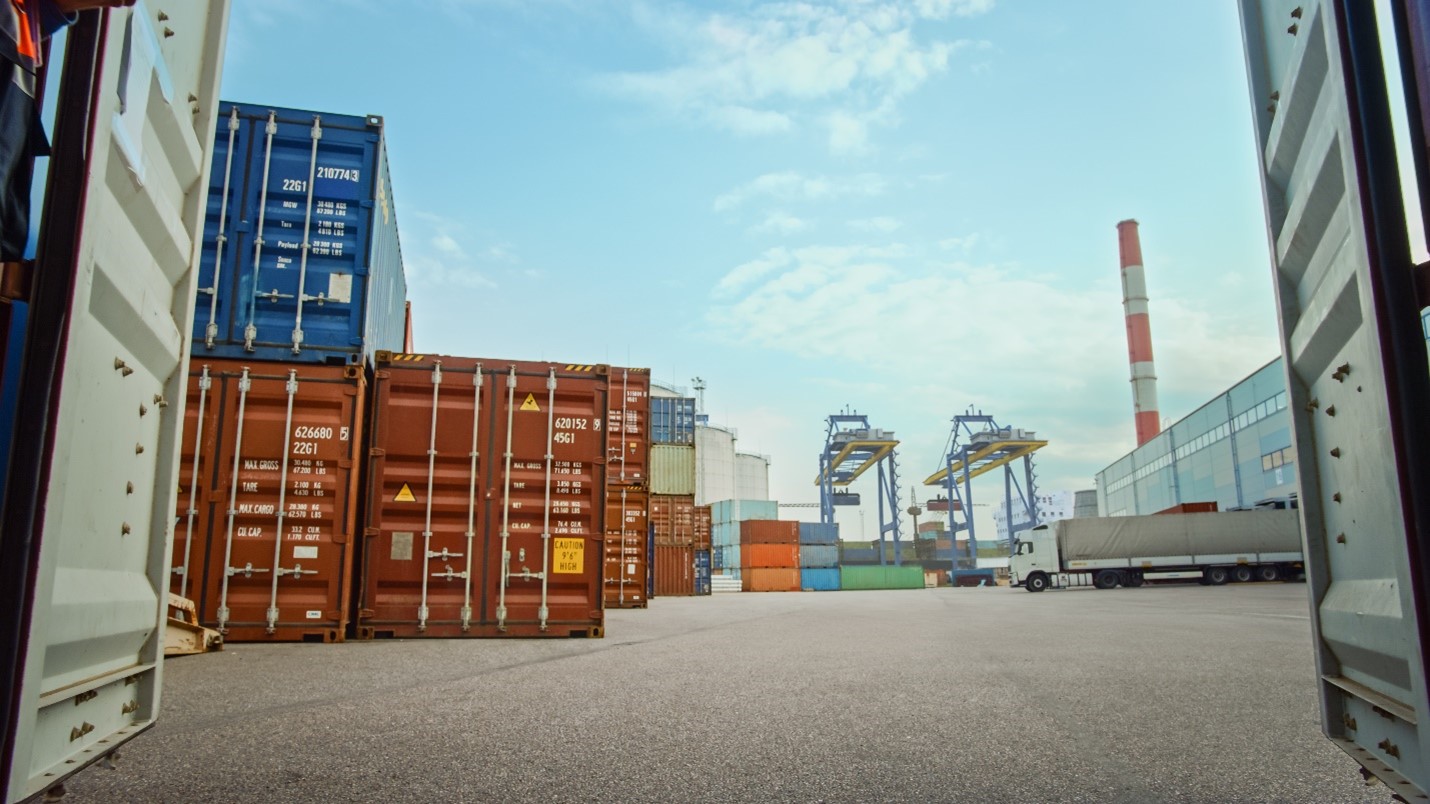 ---
The challenging conditions of the pandemic created the perfect storm of supply chain management (SCM) problems for most businesses. Manufacturer closings during the event began product shortages, while homebound workers increased their spending on home goods, services, and improvements.
As a result, distribution channels are congested, and backlogs grow at ports as manufacturers and distributors scramble to find over-the-road transportation resources. Inflation has only exacerbated the problem, particularly with fuel costs at an all-time high.
All these conditional challenges have seriously impacted the ability of businesses to manage profits, grow sales, or keep customers satisfied. During times like these, owners should focus on what they can control in their business and let correct time conditions outside their control. Let's look at the Top six supply chain-related issues and discuss ways business owners can minimize their impact.
---
SCM Challenge 1: Scarcity of Materials, Parts and Products
These scarcities result from manufacturing cutbacks and supply chain blockages preventing goods from reaching their destinations.
What Business Owners Can Do
Expand their vendor list to improve opportunities for pricing, service periods, terms, and product availability
Review their inventory min-max levels and expand to account for shipping delays and availability shortages
---
SCM Challenge 2: Rapidly Increasing Freight Prices
The need for container shipping increased considerably and unexpectedly during the pandemic. Worldwide lockdown measures stimulated eCommerce sales and greater demand for imported raw materials and manufactured consumer goods. This resulted in insufficient shipping capacity and an unprecedented shortage of empty or available containers.
What Business Owners Can Do
Use improved software to compare carrier prices and shipping times
Consider increasing their prices to recover growing SCM costs
---
SCM Challenge 3: Greater Difficulty in Forecasting Customer Demand
Customer demand forecasting made supply chain management even more complex during the pandemic. COVID-19 shattered the forecasts for countless retailers and suppliers for consumer goods and services, leaving them without reliable historical data to predict inventory levels to stock or manufacture at any given time.
What Business Owners Can Do
Recommended strategies to counter this challenge would be to:

Abandon past bias
Pursue new data sets for forecasting sales
Continually refine their results for the greatest accuracy.
---
SCM Challenge 4: Significant Congestion at All Ports
Port congestion caused by the pandemic remains one of the top challenges for business supply chains. Port owners, carriers, and shippers are collectively scrambling for a viable solution to this problem. Although the loading and unloading process usually goes according to plan, labor shortages and social distancing associated with the pandemic have notably shut down or delayed operations.
What Business Owners Can Do
Seek out new suppliers with available products, parts, or materials.
Contact multiple domestic manufacturers and ask if they could start fabricating the products needed or try to find substitutes.
---
SCM Challenge 5: Changing Consumer Behaviors and Attitudes
Consumer attitudes and behaviors have changed significantly during the pandemic, creating the need to lower delivery thresholds and raise requirements for a positive customer experience. The challenge comes from having an agile supply chain that can harness the power of automation to optimize fulfillment and easily manage accelerated demand.
What Business Owners Can Do
Consider expanding to multichannel order fulfillment services, investing in software to improve inventory management, and adjusting up min/max levels.
Expand efforts to communicate and understand your customer's needs and expectations to assure satisfaction.
---
SCM Challenge 6: Advancements In Technology, Systems, And Data
Several recent technologies can potentially enhance how we approach the traditional supply chain, including artificial intelligence, drones and robots, electric vehicles, and on-demand delivery. As information grows exponentially, managing data is critical to remain competitive in the changing market, but it can be difficult to keep up to ensure your systems are current.
What Business Owners Can Do
The best option to meet this challenge is to closely monitor the industry, the market, and competitors for changes that present new opportunities. Then, decide on cost-effective ways to quickly implement these changes—backup and secure data and systems.
While these SCM challenges may be troubling, innovation and staying open to solutions will remain the best strategy for coping with these challenges. Setting proper expectations will go a long way to keeping customers satisfied that you are doing what you can to overcome these issues. Focus on what you can control and mitigate the necessary factors during these challenging times.
---
About Rob Belfield:
Rob Belfield, leading business consultant and Head of Cornerstone Business Solutions and Belfield Management Solutions, has worked in Business Consulting as a Senior Business Analyst for over fifteen years. He's worked with over three hundred companies to improve results and save businesses. Rob has put together a team of senior business consultants. They have varying specialties and have over one hundred ninety years combined experience helping business owners run successful companies.
About Cornerstone Business Solutions/Belfield Management Solutions:
The eLearning Series by Belfield Management Solutions helps build a strong business foundation and allows participants to learn on their own terms as they master the business concepts needed to grow a robust and healthy company!
For a more personalized solution, Cornerstone Business Solutions offers onsite or virtual business analysis and consulting to help business owners concentrate on trouble spots that need additional training and support. Cornerstone Business Solutions offers business owners the ability to receive the customized help they need, within a solution-based framework, through a variety of delivery methods, and within their company's budget. Cornerstone Business is a proud sponsor of the 2022 NATDA Trailer Show. To learn more about how you can overcome supply chain management challenges, visit Booth #625 at the 2022 NATDA Trailer Show.
---
Guest posts and comments represent the diversity of opinion within the light to medium-duty trailer industry. The views and opinions expressed in these articles are those of the author and do not necessarily reflect the official position of the North American Trailer Dealers Association who shall not be held liable for any inaccuracies presented.