Pre-Show Marketing & Sponsorship Opportunities
Thank you for exhibiting at the 2023 NATDA Trailer Show! Our mission is to ensure you have a successful show and we encourage you to take advantage of our pre-show marketing opportunities. Based on countless surveys and feedback from previous exhibitors and dealers, having a successful show directly correlates to your marketing efforts. NATDA is here to help generate dealer traffic to your booth and has outlined some helpful tips to make the best out of your exhibitor experience this year! Utilizing these marketing methods increases your chances of seeing more dealers in your booth. Here are top marketing/advertising opportunities that have proven to be successful!
Stand Out on Our Show App! Complete Your Exhibitor Profile


Put your best foot forward with a complete and compelling profile on our online Floorplan Map and Show App! Include a clear description of what you offer and how your offering helps dealerships. Add photos of your products and link to videos. Introduce dealers to the individuals who will be staffing your booth. Don't forget to include any show specials or incentives! A robust, keyword-optimized exhibitor profile can help you make dealerships' "must visit" list!
All exhibitors receive Map D login credentials from NATDA. Questions? Contact Director of Operations, Corey Langley.
---
Reach Dealers Directly with a Postcard Campaign


To relieve you of the stresses that ensue when undertaking a marketing campaign of your own, NATDA has developed some fantastic marketing opportunities for you to take advantage of leading up to the show. Consider mailing invitations or postcards, inviting current or prospective dealers to your booth, dealer meetings or important events you're hosting. Mailed invitations have proven to increase traffic at your booth. Let NATDA assist you with printing and postage, so that you can focus on everything else!
Deadline for submission : June 9, 2023.
---
Advertise with NATDA Magazine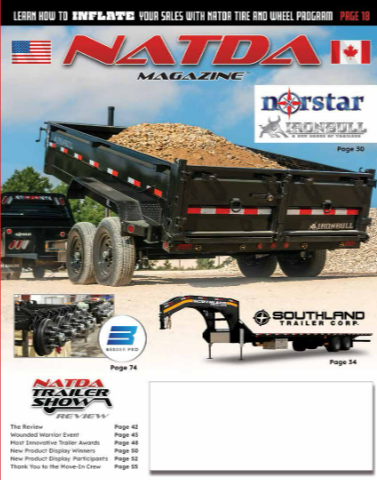 Advertising in the NATDA Magazine continues to be one of the most effective means of communicating with potential customers and alerting dealers of your presence at the 2023 NATDA Trailer Show. Let dealers know who - and what - they can expect to see at this year's show! For advertising rates and questions, please contact Director of Sales Karen Anderson.
---
Display Our Exhibitor Badge on Your Print Ads or Digital Platforms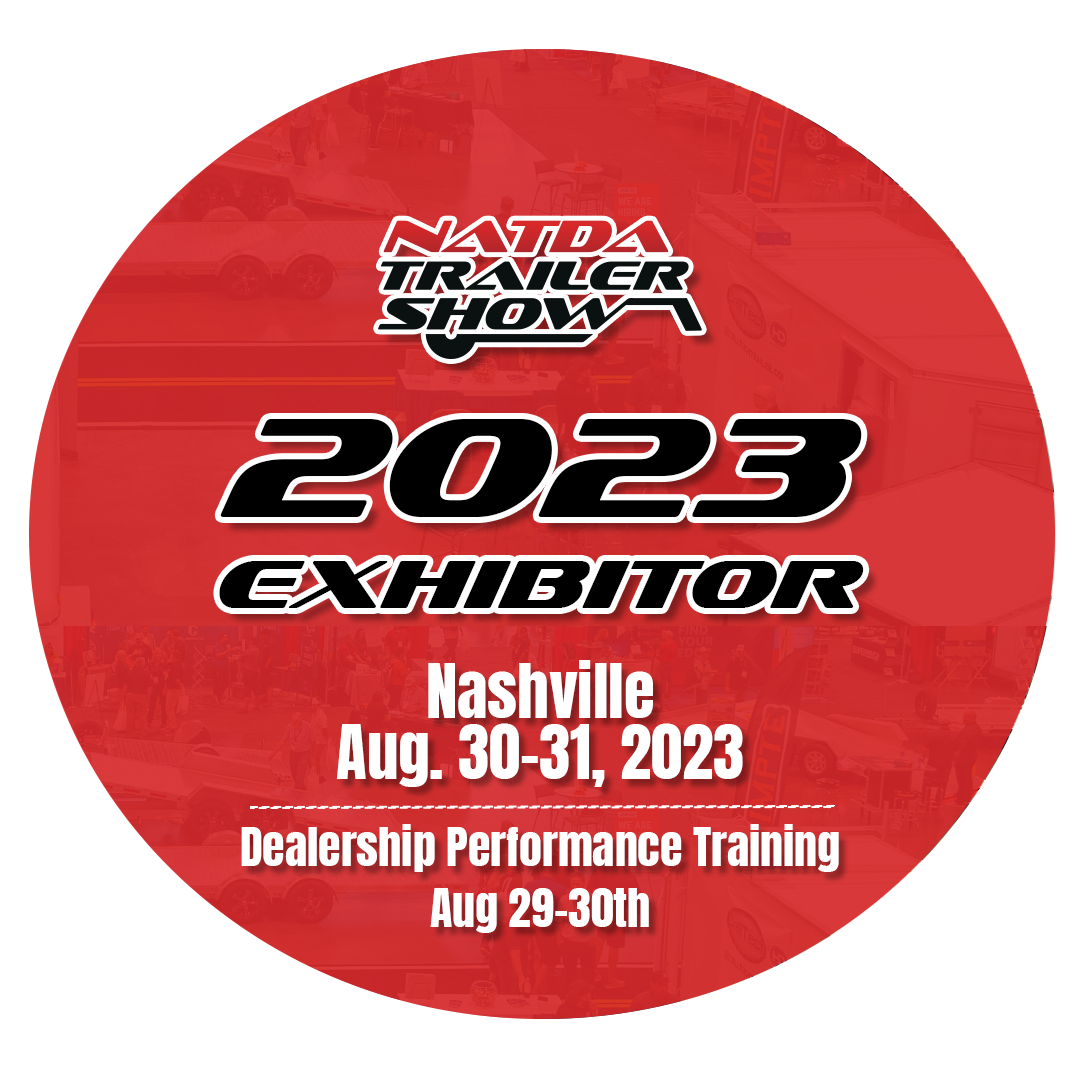 Show dealers that you're participating in the 2023 NATDA Trailer Show by displaying our attractive Exhibitor Badge on your advertisements and digital platforms (website, social channels, etc.). Don't forget to link to natda.org/trailer-show, our online floorplan, or your exhibitor profile.
Contact Susan Bishop to request a copy.
---
Create Highly-Visible Awareness through Show Sponsorship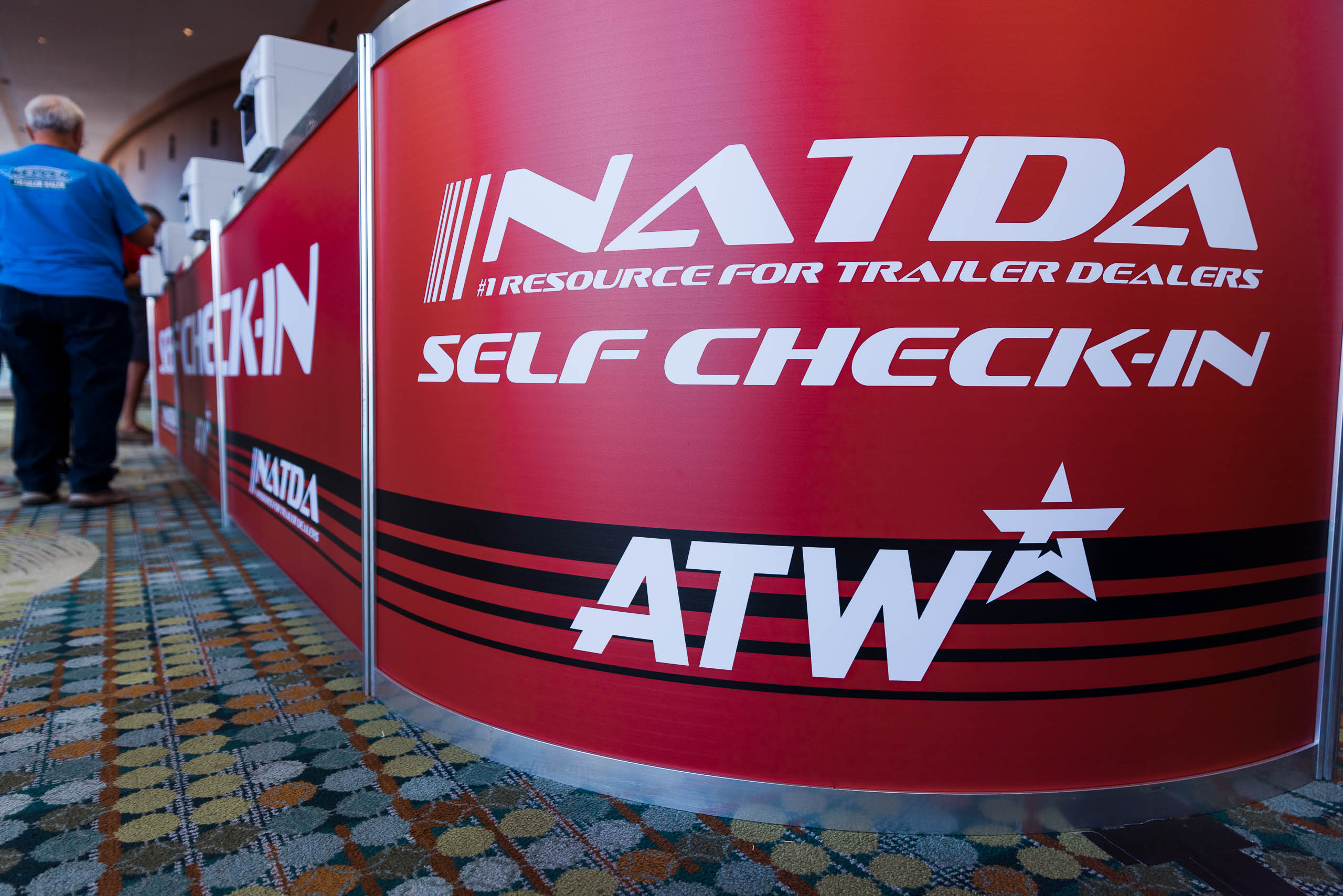 Sponsorship is a wonderful way of highlighting your company at the 2023 NATDA Trailer Show while demonstrating your support to the dealers, the association, and the trailer industry. NATDA has created unique sponsorship opportunities that will greatly increase the awareness of your brand - from show bag inserts and lanyards to the Dealer Lounge and coffee hours. The possibilities are endless!
---
Provide Show-Only Specials
Great deals and discounts on your product(s) are a HUGE draw to dealers; the best part is you control the terms and details - from price to freight discounts!
NATDA will promote attendee-specific specials or raffles at the 2023 NATDA Trailer Show with information provided in our show attendee bag . Please note that while NATDA does promote raffle items and show specials, NATDA cannot participate in the awarding process. Exhibitors are encouraged to purchase lead retrieval to make this process easier but can devise their requirements on their own. Common ways of raffling involve items includes dropping business cards at the booth, posting on social media, ordering, live drawing, etc.
To inform NATDA of any show specials, Exhibitors are encouraged to fill out the Show Specials and Raffle Application.
---
Donate Your Product to the Ultimate Prize Package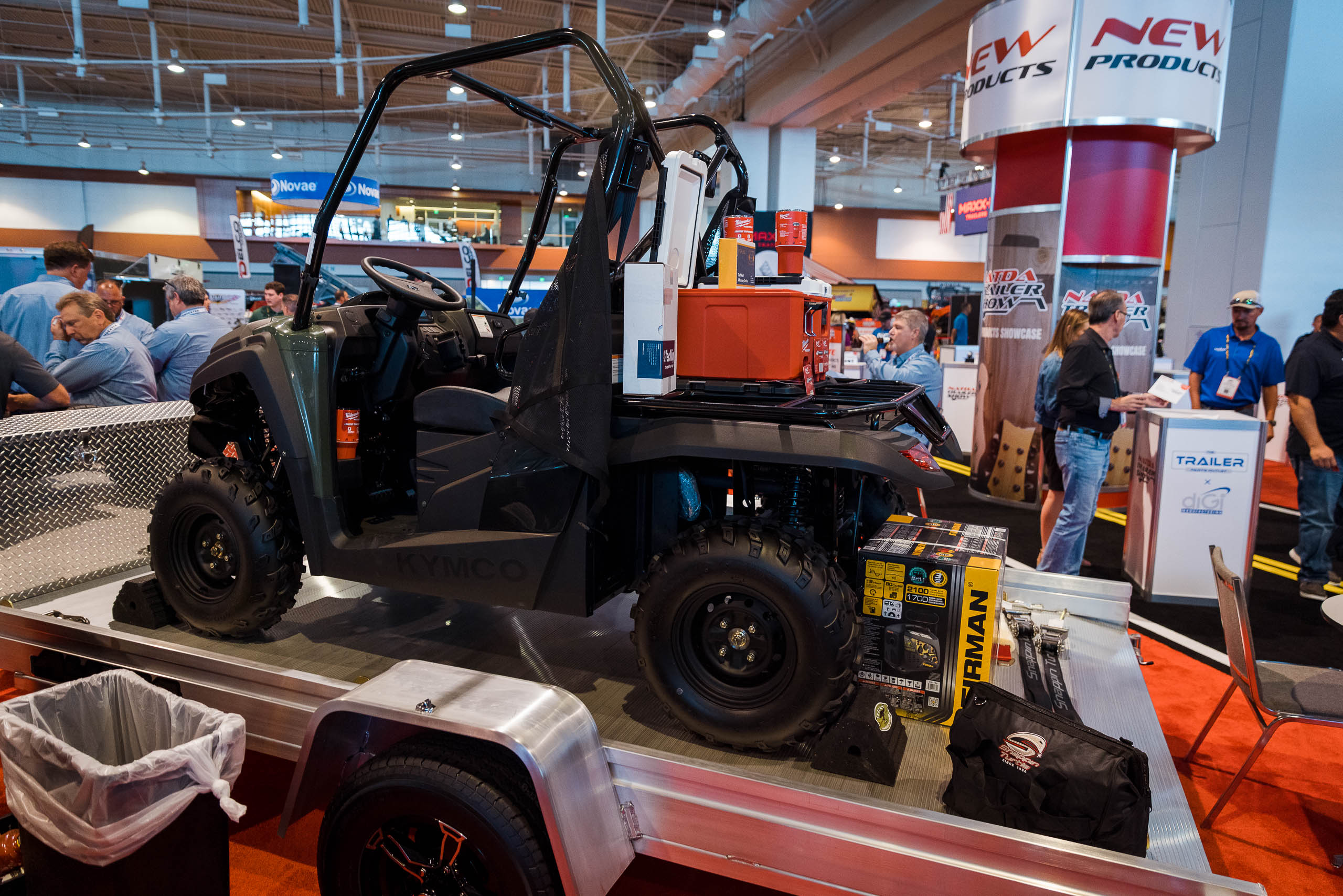 Gain brand recognition and help raise funds for a charitable cause. The Ultimate Prize Package giveaway helps NATDA incentivize dealers to register for the show and raise funds for NATDA's selected 2023 charity. Donating companies are recognized on our website, in NATDA magazine, and at the show. To inquire about product donations, please contact Director of Marketing, Susan Bishop.
---
Vendors: Submit Your Product for the New Product Display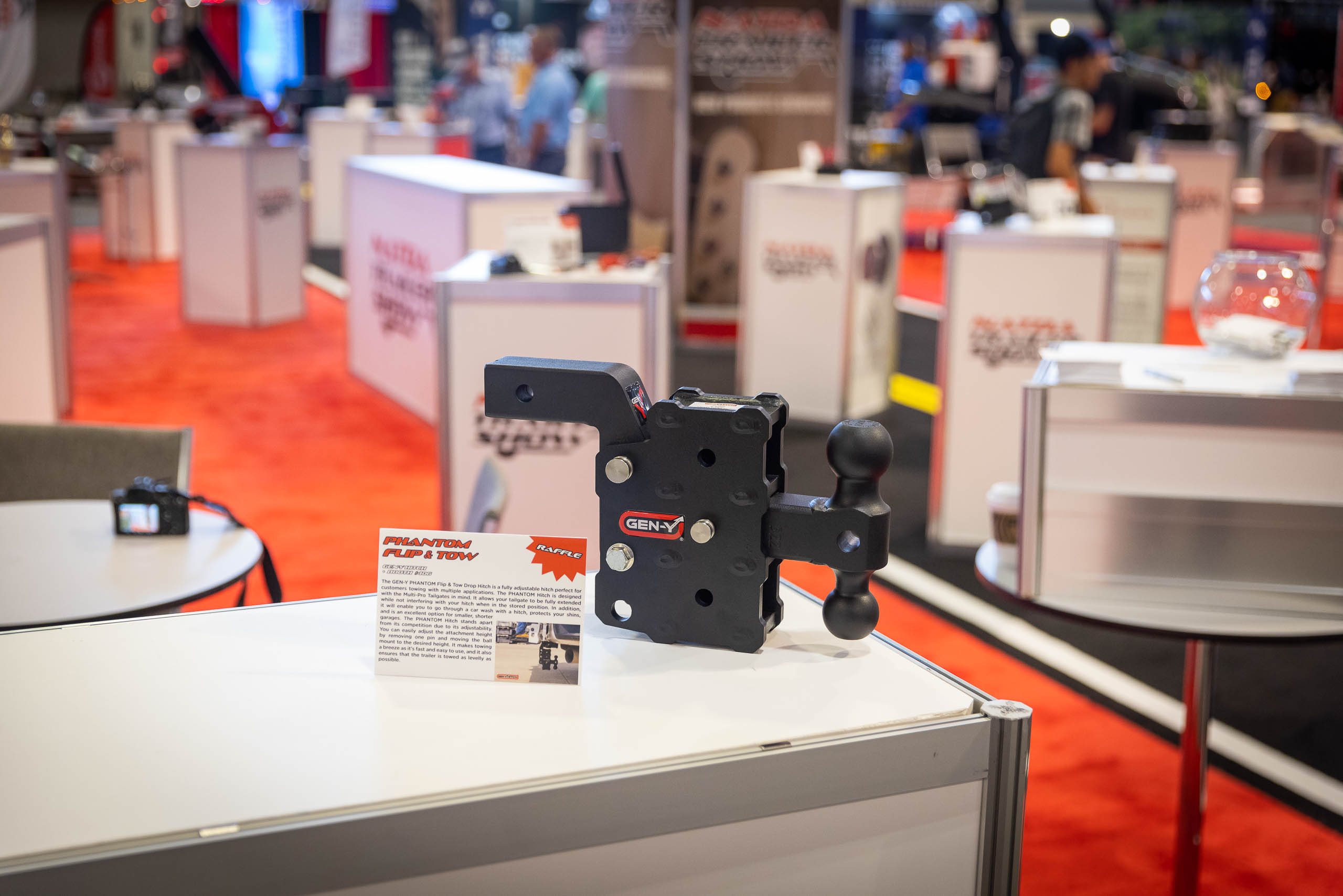 Every year, the New Product Display is the most-visited portion of the show for dealers looking to find the latest the trailer industry offers. Your product could win Best New Product of the Year! All products receive exposure at the show and are listed in NATDA Magazine's Nov/Dec issue. This year New Products will be on display in the main lobby outside of the exhibit halls.
Participation in the New Product Display is only available to exhibiting vendors (all entries must be received by July 14, 2023, and only available to products introduced after September 2, 2022.
Submit your entry by July 14, 2023.
---
OEM Parts Vendors: Submit Your Product for the Trailer Parts Expo Showcase
New for the 2023 NATDA Trailer Show, NATDA will host the Trailer Parts Expo Showcase, located in the Trailer Parts Expo Lounge on the show floor. This showcase, exclusive to "Manufacturer-facing Vendors" will be on display during the Trailer Parts Expo and remain on display through the entirety of the NATDA Trailer Show. The Trailer Parts Expo is a 1.25-hour networking event designed for trailer and truck bed manufacturers to network with OEM suppliers prior to dealers entering the hall. Connect with future partners over food and drinks to kickstart the Trailer Show experience!
Trailer Parts Expo
Wednesday, August 30, 2023
11:30am – 12:45pm
Cost
OEM suppliers may purchase a pedestal space in this high-visibility Trailer Parts Expo Lounge to promote their products during the Trailer Parts Expo and Trailer Show, provided the product adheres to the submission guidelines. All Current Exhibitors will receive 50% discount of the $1,500 entry fee on a pedestal within the Trailer Parts Expo Lounge.
---
Manufacturers: Enter NATDA's Most Innovative New Trailer and Truck Bed Awards
Now in it its second year, NATDA Most Innovation New Trailer and Truck Bed Awards recognize manufacturing innovation across the following seven categories:
Cargo / Concession Trailers (Cargo, Concession, Mobile Office, Mobile Restroom, Refrigerated, Vending Cart, etc.)

Heavy Duty (HD) Trailers (Car Carrier, Drop-deck, Dump, Flatbed/Flat-deck, Lowboy, Tilt-deck, etc.)

Livestock Trailers (Horse, Livestock, Horse with Living Quarter, etc.)

Recreational Trailers (Destination, Expandable, Fifth-wheel, Overland, Pop-up, Toy Hauler, Travel, etc.)

Truck Bed or Service Body (Flat Bed, Stake Body, Service Body, Specialty Body, etc.)

Utility Trailer (Landscape, Utility, etc.)

Vehicle Trailer (ATV, Boat, Car Hauler, Jet Ski, Motorcycle, Snowmobile, Stacker, Tow Dolly, Vehicle Tilt-deck, etc.)
---
Get Vocal on Social!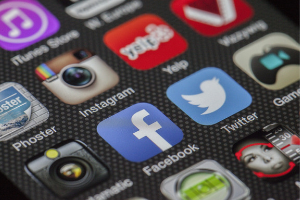 Connect with NATDA's social media sites and update your followers on new products; where they can find you at the show and invite them to participate! Be sure to tag NATDA and include the official show hashtag: #TheTrailerShow
Facebook Instagram LinkedIn Twitter YouTube
---
Submit Educational Content to the NATDA Blog
Have some insights to share? Have a new and different take on a familiar industry challenge? NATDA always welcomes educational content to help our Dealer Members improve their operations. All submissions must meet our Guest Author Guidelines. Send your ideas and content to Marketing Director, Susan Bishop.
Please note that submission does not necessarily guarantee publication on natda.org. NATDA reserves the right to edit submitted content based on available space, SEO requirements, or to more closely meet NATDA standards.
---
Share Your News with the Industry
Celebrate your company's accomplishments through NATDA's website and newsletter. Add us to your company's distribution list so we can share your company's product announcements, facility expansions, unique stories, new partnerships, and more! Please email your news to Marketing Director, Susan Bishop.
---
Not sure where to start? Schedule some time with NATDA's Karen Anderson to formulate a plan to optimize your experience.