Wil-Ro, Inc. Records Double-Digit YoY Growth During 2020, Inks 8 New Distributor Partners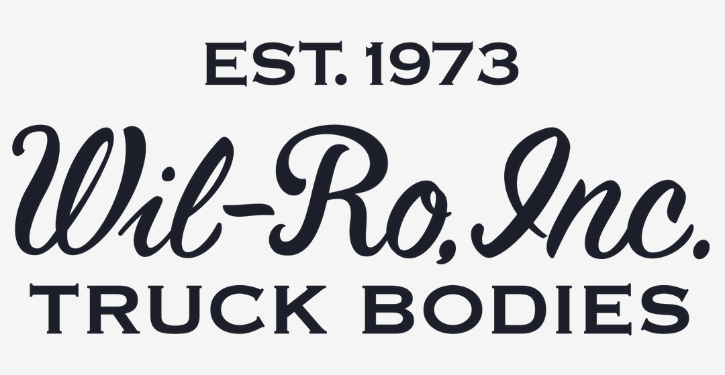 GALLATIN, Tenn. – Wil-Ro, Inc. experienced an exceptional double-digital growth rate during 2020 and expanded its product line to include eight new truck bodies.
The momentum continued in first-quarter 2021, with the company inking eight new distributor partners to its growing roster.
Eight new distributor / dealer partners from Q1 2021 include:
B&B / Hoekstra Equipment, Grand Rapids, Mich.
Bethlehem Truck & Body, Bethlehem, Pa.
Buckeye Body & Equipment, Columbus, Ohio
Erie Fleet Solutions, Erie, Pa.
Fleetco, Pensacola, Fla.
Northpoint Trailer Sales, Northumberland, Pa.
Sancrest, LLC, Billings, Mont.
Ultra Equipment, Inc., Barnegat Township, N.J.
"Wil-Ro is excited to have these new distributor partners join the Wil-Ro family," said Joshua J. Coster, President and Owner of Wil-Ro, Inc. "Our sales team worked incredibly hard to develop these relationships, and they are committed to ensuring our partners' business needs are met with dedicated inventory, exceptional service and craftsmanship on every order."
Wil-Ro's team includes more than 55 team members at its 27,000-square-foot manufacturing headquarters, serving 34 states among a strategic customer mix of 60 percent commercial dealerships, 30 percent Wil-Ro distributors and 10 percent end-users.
"Since I acquired Wil-Ro in 2017, we've made significant capital expenditures and investments in modernizing our facility from the factory floor to the front office,"
said Coster. "We're continuing to invest in our people at every level — they are the fabric behind each of our truck bodies, and our culture is the pulse of our organization."
The company is targeting 25+ percent growth goals for 2021 with a sharp focus on the continued expansion of its National Distributor Network and 2021 plans for facility expansion, which are under review with builders and architects.
For more information, please visit www.wil-ro.com.
About Wil-Ro Inc.
Crafted in America since 1973, Wil-Ro, Inc. manufactures high-quality truck bodies and trailers for landscaping, hauling, construction, equipment distribution, and farming, as well as outdoor adventure excursions. Wil-Ro's premier truck bodies and trailers come in a variety of standard models as well as custom configurations to fit the needs of customers and distributor partners nationwide. Headquartered in Gallatin, Tennessee, Wil-Ro focuses on craftsmanship and people, fostering time-honored manufacturing processes to build the strongest, longest-lasting truck beds and trailers in the industry. Forged in the fires of the American spirit, Wil-Ro is 100% American made and Veteran owned.
---

Source: Wil-Ro Press Release