Taskmaster Components and Maxion Wheels Announce Three-Year Supply Extension
Date posted
February 4, 2022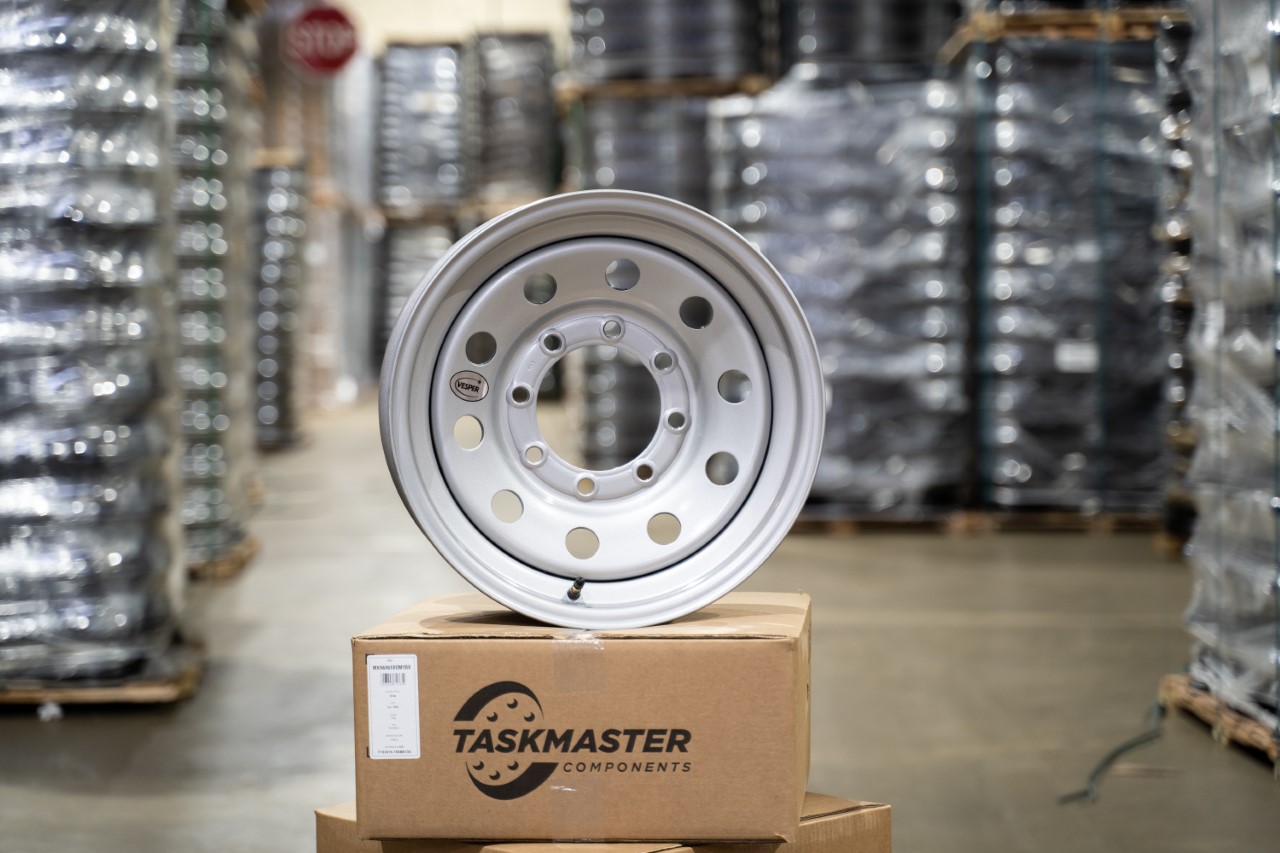 ---
MOUNT PLEASANT, Texas — Global tire and wheel assembler Taskmaster Components announced a three-year supply extension agreement with wheel manufacturer Maxion Wheels.
In the fall of 2020, Taskmaster Components introduced the Vesper by Maxion Wheels, a complete lineup of high-end steel trailer wheels developed with and manufactured by Maxion Wheels. Taskmaster Components and Maxion Wheels have worked together closely since the launch of Vesper, adding sizes and creating a boxed-wheel program that benefits Taskmaster's wholesale and retail sales segments. The close relationships developed during this initial launch, paired with a strong reaction from the US trailer market, led the two teams to sign a three-year extension of their supply agreement.
"Partnering with Maxion Wheels allowed Taskmaster Components to offer an engineered solution to original equipment manufacturers," said Amanda Walker, CEO of Taskmaster Components. "Our customers understand that an assembly is only as good as the separate tires and wheels they're made of. Together we have taken the guesswork out of specifications and testing; the Vesper steel wheel lineup offers trusted results that our customer base can rely on. We have eliminated 30 days from our supply chain at a time when every day counts."
"Maxion Wheels is honored to continue its partnership with Taskmaster through this three-year supply agreement extension, which we view as a testament to their satisfaction in our high-quality products and service," said Zeferino Neto, President of Maxion Wheels, Americas business unit. "From day one, we've felt a part of the Taskmaster family, and together have built a strong light-duty trailer wheel line-up that is serving well the growing needs of Taskmaster's diverse customer base."
The Vesper steel wheel lineup is constructed entirely from a high-quality steel, and with advanced engineering optimization methods, weighs 5-10% less than the competition, resulting in improved fuel economy. The entire wheel lineup also receives automotive-grade rim edge conditioning, which lessens tire damage during mounting and eliminates stresscracks around the rim. The Vesper series is finished in a high-quality topcoat that exceeds 1000 hours in the salt spray chamber.
For more information, please visit taskmasterproducts.com.
About Taskmaster Components
Taskmaster Components is a global tire and wheel assembler headquartered in Mount Pleasant, TX with additional warehouses in Georgia, Indiana, Iowa, and Missouri strategically located to serve the trailer manufacturing industries in these regions. Product quality sets Taskmaster Components apart from its competition in the trailer industry. In house engineers oversee every aspect of the manufacturing process across 4 continents to ensure their strict quality guidelines are met. Taskmaster Components products are original equipment on the best towables in the industry.
About Maxion Wheels
Maxion Wheels is the world's leading manufacturer of steel and aluminum wheels for passenger, commercial and specialty vehicles. With more than 100 years of experience and a global network of engineering centers and production plants and locations, Maxion Wheels keeps the world in motion – and with their forward-thinking ingenuity and pioneering spirit, are shaping the future of mobility.