Texas Push Off: A Force to be Reckoned With
Date posted
February 1, 2022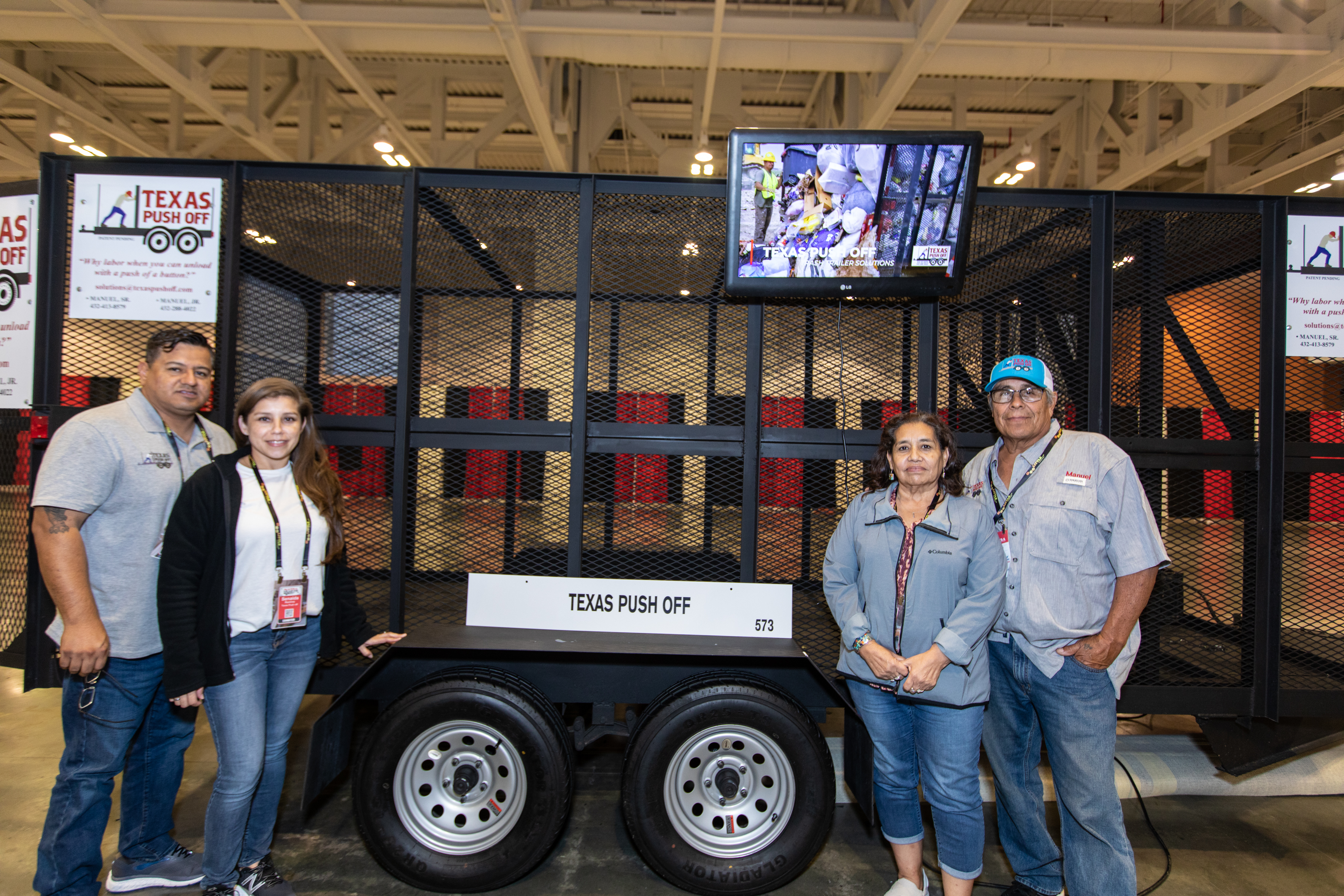 ---
Texas Push Off is a new company, but that doesn't mean it's not a force to be reckoned with. First established to focus on the oil and gas industries, Manuel Ramirez Sr. and his son have quickly grown the company since its 2020 inception and now service a multitude of sectors across the trailer industry.
NATDA sat down with Texas Push Off's owner, Manuel Ramirez Sr., and Vice President of Operations, Oscar Ramirez, to learn a little more about the company's first year in business.
NATDA: What's the advantage of a Texas Push Off trailer? At the end of the day, why are consumers excited for this?
Manuel: It was created to eliminate time and costs when it comes to unloading trash on trailers. Consumers can stay in their air-conditioned vehicles and allow the trailer to clean itself. It saves on labor, time and every other aspect of the job.
NATDA: How does the trash removal system work exactly?
Oscar: Our patented design feature allows users to unload trailer from a trailer with a simple push of a button, eliminating manpower and time.
NATDA: Does the removal system only work on the trailers you manufacture? Or, is it something other trailer owners can utilize as well?
Manuel: The great thing about our removal system is that it can be built to specification and we're easily able to modify it to other trailers. We believe it to be a gamechanger for the industry.
NATDA: What should dealers know about Texas Push Off as a company? What kind of values and principles do you operate with?
Oscar: We strive to build the best-built, strongest trailers on the market today, working hard for clients at a breakneck pace. What sets us apart is not only the quality and uniqueness of our trailers, but the heart, sweat and pride that goes into each individual build. As we like to say here, we back our trailers 100% 'Texas Style'.
NATDA: This was your first year exhibiting at the NATDA Trailer Show. It was an interesting time to make your first appearance considering the industry at the moment. How did the show go?
Manuel: It went very well for us and opened a lot of opportunities for our future in the industry. It allowed us to show off our trailer and its benefits to dealers and fellow manufacturers alike. Interestingly, the trailer we brought to the showroom floor was the first Texas Push Off trailer ever built, so attendees were able to see a little bit of history.
NATDA: Many dealers attended the show for additional inventory, yet there isn't a lot of inventory around. What is your current capacity to fulfill orders? What does your lead time look like?
Oscar: For a newer manufacturer, we've been lucky enough to maintain stable inventory levels. Our dealer partners can expect lead times of only one to two weeks at this time, depending on the volume and trailers requested.
NATDA: Now, due to your trailer's unique components, I'd imagine that you get frequent questions on how it works. How involved are you in educating your partners on the trailers' features?
Manuel: It's important to us that dealers recognize the pride behind our company, so we don't stop until everyone, from our dealer partners to their consumers, is satisfied. We ensure the client is comfortable with the trailer and its features and continuously provide product training as its needed. It's our goal to make sure everyone is knowledgeable with the trailer before it even leaves the lot.