Polar King Mobile Increases Midwest Presence through New Agreement with I69 Trailer Center
Date posted
October 26, 2021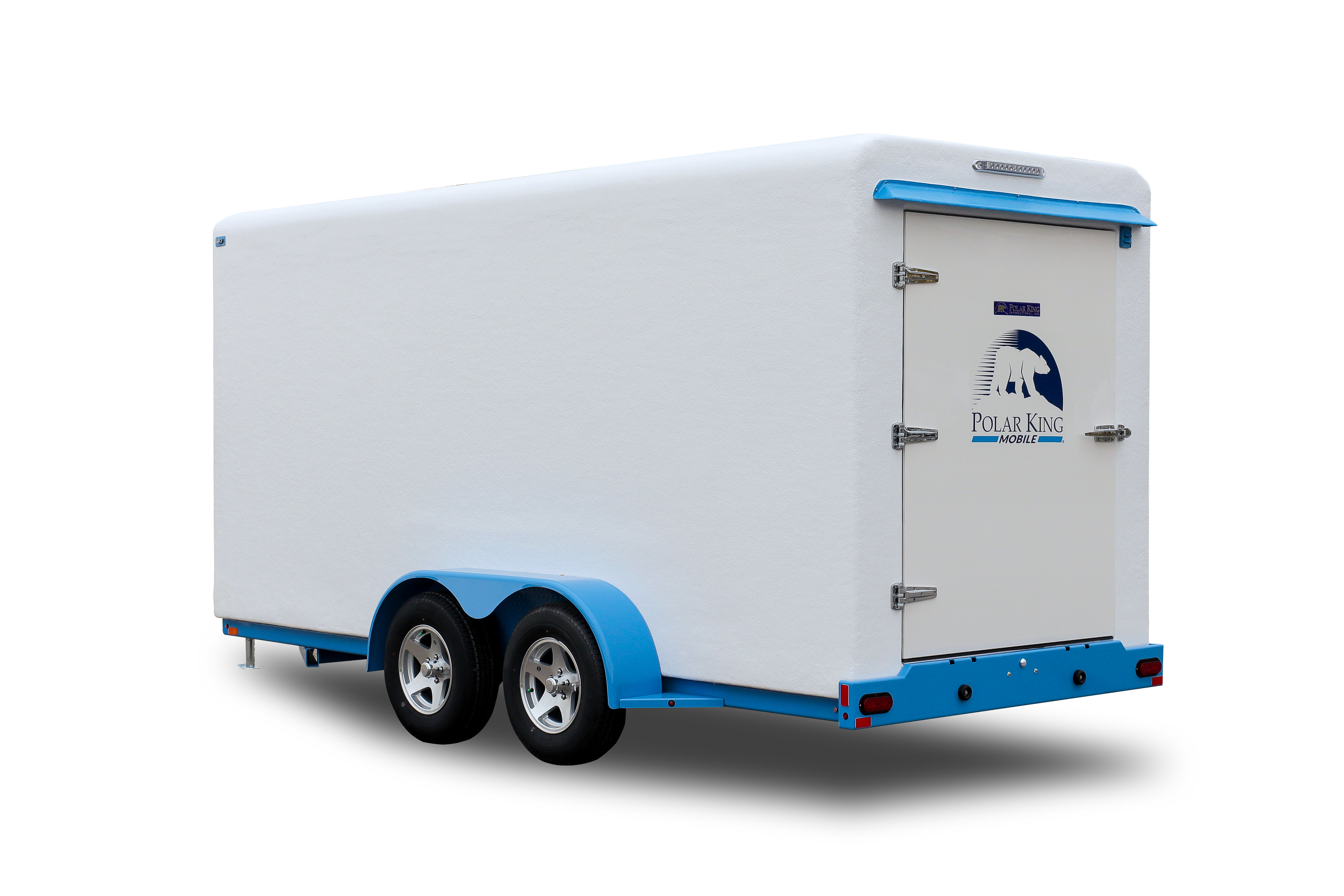 ---
MARKLE, Ind. — I69 Trailer Center signed on as the newest dealer for Polar King Mobile refrigerated trailer units, according to an announcement from Polar King Mobile executive Vice President Christian Aitken.
Polar King Mobile, part of the Polar King family of companies, services North America through a network of dealerships, filling a previous marketplace gap by providing the first affordable small refrigerated trailer solution of its kind.
"This partnership with I69 Trailer Center gives Polar King Mobile the ability to bring our state-of-the-art products to a broader Midwest customer base," said Aiken. "Over the nearly two decades I69 Trailer Center has been in business, its first-class staff has built a reputation for quality and service. We are proud to have them on the Polar King Mobile team."
Polar King Mobile provides economical and industry-leading 8 to 16-foot refrigerated trailers. The company's 110V (15 AMP) refrigerated trailers are designed and engineered specifically for outdoor and over-the-road use. The Polar King Mobile 100% seamless fiberglass design provides a continuous surface with rounded insulated corners to promote a sanitary environment.
With durable, NSF-approved non-slip flooring systems, Polar King Mobile units reduce slip and fall hazards. The completely seamless unit can be cleaned quickly and easily with a hose, without the risk of damage to the insulation. According to Polar King Mobile, the unit will look factory new with regular care and cleaning.
Polar King Mobile, a part of the Polar King family of companies, does not sell direct to the public. Aitken says the company is creating a national network of value-added resellers by recruiting the best trailer distributors from the North American Trailer Dealers Association.
"This will truly be a mutually-beneficial partnership," said I69 Trailer Center General Manager Kevin Bermes. "Polar King presents a great opportunity for I69 Trailer Center to fill the need for mobile cooling and freezing in response to delivery service changes in the market."
To learn more about I69 Trailer Center, please visit i69trailercenter.com.
To learn more about Polar King Mobile, visit polarkingmobile.com or call 260-428-2589. Potential dealers or early adopters should email Christian Aitken at christian.aitken@polarking.com.
About Polar King
Polar King began operations in early 1982 by constructing and shipping walk-in units from a modest 12,000 sq. /ft. facility in New Haven, Indiana. As demand grew for outdoor fiberglass commercial walk-in coolers and commercial walk-in freezers, production moved to a 204,000 sq. ft. facility located in Fort Wayne, Indiana. For nearly 40 years, Polar King has provided thousands of units to single unit operators, chain restaurants, schools, health care facilities, government agencies and many other industries requiring dependable outdoor walk-in refrigeration.