Motility Software Reveals New Partnership with Keller Marine & RV
Date posted
November 15, 2021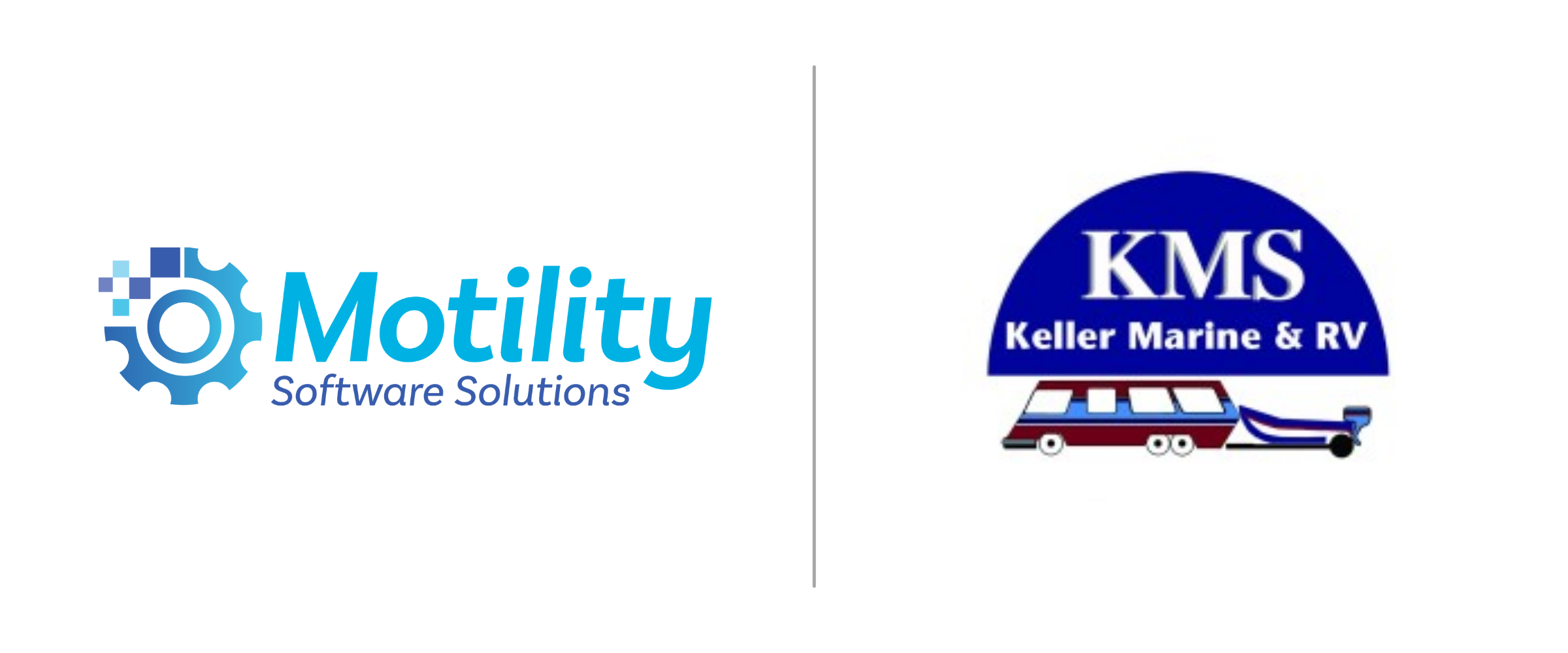 ---
MAITLAND, Fla. — Motility Software, a leader in end-to-end dealer management software, announced a new partnership with Keller Marine & RV.
Motility customers can now order Keller parts and accessories right from within the DMS. The integration helps drive additional revenue for dealers while also checking quantities, photos and prices of parts on hand to provide a better customer experience.
"An efficient and well-managed Parts department is a game-changer for dealers looking to modernize their operation," said Motility CEO, Brad Rogers. "With this new integration we make it easier to get the parts you need while maintaining great customer service. This integration further solidifies our strategic approach to connecting our DMS to the vendors, products and services our customers already use for a seamless flow of information."
The integration boasts numerous benefits:
Maintains Data Integrity: Pulling parts and accessories from Keller into Motility ensures that the data is up-to-date and centralized from the source.

Enhances Productivity: Logging into one place eliminates the frustration of logging into multiple systems to complete a purchase order or check a quantity.

Saves Time: Assuming 15 orders per week, dealers can save roughly 20 labor/man hours just by using the integration.
"We're elated to provide direct access to our catalog of 30,000+ parts and accessories right from within the Motility application," said Mike Keller, President of Keller RV & Marine. "We know that dealers will enjoy a speedier process without having to log into multiple places."
Motility recently announced the launch of its new DMS, MotilityAnywhere. For more details about MotilityAnywhere, please visit motilitysoftware.com/motilityanywhere.
About Motility Software Solutions
For over 36 years, Motility remains committed to providing best-in-class dealer management software (DMS) to over 7,000 users and 800 rooftops. Motility's comprehensive software delivers an end-to-end solution to increase the efficiency for every critical function in a dealership, including inventory management, CRM, quoting, accounting, payroll and service scheduling, and more. Visit motilitysoftware.com to learn more.
About Keller Marine & RV
Founded in 1958, Keller Marine and RV is a wholesale distributor that sells and stocks 30,000+ parts and accessories. Keller serves 2,000+ independent Marine & RV dealers on the US East Coast and produces consistent, on-time delivery, by delivering 85% of its merchandise with a self-owned truck fleet. Visit https://www.kellermarine.com/ to learn more.