Lippert Components Announces Rebrand: New Name, Logo and Brand Identity
Date posted
January 19, 2021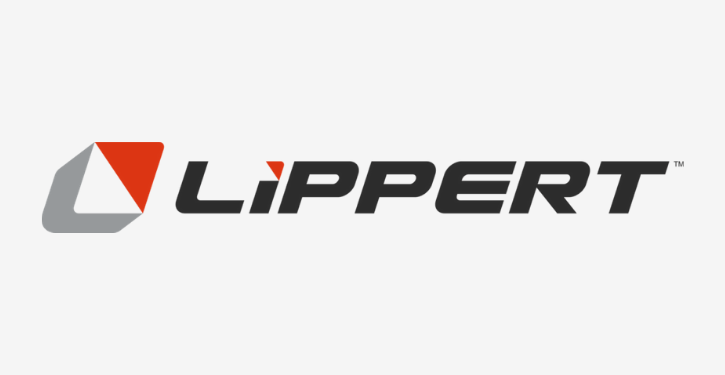 ELKHART, Ind. — Lippert Components, Inc., a leading global manufacturer and supplier of engineered products, announced a rebrand to "Lippert".
The company's rebranding initiative is driven by in-depth research and third-party customer survey results that indicate the public already widely recognizes the company as Lippert. Lippert now represents all of the company's core line of RV and commercial products formerly branded as Lippert Components. Taylor Made, CURT, Lewmar and all of Lippert's other sub-brands will be endorsed by Lippert in order to reinforce Lippert's role as a leading global manufacturer. The parent company of Lippert will remain "LCI Industries."
The first public unveiling of Lippert's reimagined identity will be on display at the NTP/Stag Expo 2021 in Orlando, Florida this week. Along with the change, Lippert is introducing a refreshed brand identity, including an updated logo, color scheme, design and messaging that incorporates the all-new brand promise, "Whenever, wherever, we make your experience better," a statement heavily influenced by the company's core values, social impact initiatives, renowned workplace culture and determination to better the customer experience.
This new look and feel is aimed to inspire consumers and reinvigorate Lippert team members with a more cohesive identity that creates a sense of unity and solidarity for everybody, no matter what division, department or state they work in.
"For the past decade, we have been on an intense journey to become more than just a single market component manufacturer," said Jason Lippert, CEO and President of Lippert. "After the great recession, we turned our strategic focus toward leveraging our acquisition capabilities, our great people, manufacturing expertise, and geographies to become a more diverse manufacturing and engineering solutions company across multiple industries. We have succeeded in that effort, and early last year, we set out to redefine our brand strategy which better fits our business today. As we eclipse $3 billion in sales with a significant global presence, the time is right to fine tune our branding strategy."
Working closely with Element Three, a marketing consultancy out of Indianapolis, Lippert was able to leverage survey results from dealers and end-users in both the RV and marine segments. These results reinforced how the company is perceived and also indicated brand strengths within each of the channels Lippert is currently serving.
Starting this month, Lippert will begin implementing the new brand through packaging, website updates, marketing collateral, social media channels, signage and more. "We reach over 40,000 end-users a week through email campaigns, social media platforms, ads and other marketing and sales assets," said Chief Marketing Officer, Joe Thompson. "This rebrand is more than a new logo and color scheme, it's about creating an identity that can help us better relate to and serve our customers. Every decision we make as a company rests on whether or not we're improving the lives of our team members, our customers, and our communities; now we have an identity and brand strategy that's fully aligned with that mission."
---
About Lippert
With over 90 manufacturing and distribution facilities located throughout North America, Europe, Africa, and Asia, Lippert is a leading, global manufacturer and supplier of highly engineered products and customized solutions dedicated to shaping, growing and bettering the RV, marine, automotive, commercial vehicle, and building products industries and their adjacent markets. Lippert also serves a broad array of aftermarket segments, supplying best-in-class products designed to enhance recreational pursuits, both on the road and on the water. From powerful towing technology and automated RV leveling systems, to boating furniture and one-of-a-kind shade solutions— Lippert combines strategic manufacturing capabilities with the power of our winning team culture to deliver unrivaled Customer Service, award-winning Innovation, and premium Products to every industry and person it serves.
---
Source: Lippert Press Release