Horizon Global to be Acquired by First Brands Group
Date posted
January 9, 2023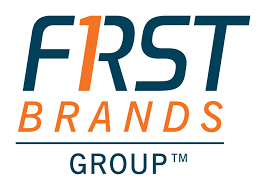 Horizon Global has entered into a definitive merger agreement with First Brands Group, a global automotive parts manufacturer that serves the worldwide automotive aftermarket. The terms call for First Brands to acquire Horizon Global and include an all-cash tender offer, which upon successful closing will entitle each stockholder of Horizon Global's common stock to receive cash consideration of $1.75 per share.
According to the announcement, this will lead to some of the top brands in the automotive and RV industry, serving both OEMs and aftermarket customers, under one group.
"Horizon Global's portfolio of pioneering towing and trailering brands and innovative products are complementary to First Brand's well recognized portfolio of braking solutions, filters, wiper blades, gas springs, spark plugs and fuel and water pumps, offering best-in-class technology, engineering, manufacturing and customer service," the statement said.
The combined group will have improved access to capital to ensure the continued growth and product development that has been a long-term strategic priority for Horizon Global, enabling the group to focus on serving its broad customer base without interruption.
"The transaction represents the culmination of a thorough review of strategic alternatives announced in August and represents what we believe is the best outcome for our customers, suppliers, shareholders and employees," said Horizon Global's interim CEO and Board Chair, John C. Kennedy. "After consideration of a number of different alternatives, the board believes this transaction is the best path forward for shareholders to address Horizon Global's capital needs while supporting the long-term growth and sustainability of Horizon Global's business. Our management team and employees of Horizon Global are committed to delivering innovative, high-quality towing and trailering products, and this transaction provides the resources needed to deliver on that commitment."
Added Guy Andrysick, executive vice president for First Brands: "We are pleased to welcome Horizon Global to the First Brands family; we are excited to build on Horizon Global's established products, brands and customers and we look forward to realizing benefits for both Horizon Global and First Brands as we move forward,"
Horizon Global expects the transaction to be completed in the first quarter of 2023.