H&H Trailers Announces New 2020 Models
Date posted
October 21, 2020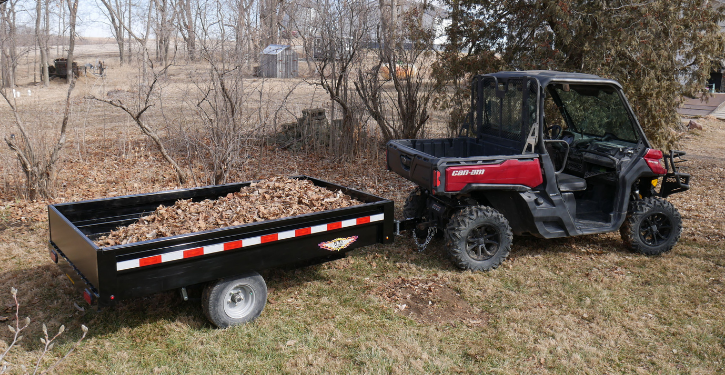 CLARINDA, Iowa - H&H Trailers announces new models for 2020, adding an industrial trailer, a homeowner dump, and a triple axle dump to their product lineup.
Full Width Industrial Trailer – With steel deck extensions and super duty fenders with cleats, the Full Width Industrial Trailer is designed to handle wider wheel-based vehicles and equipment. Its 14K and 16K suspensions offer maximum towing capacity.
4x8 Homeowner Dump - This product is made to be great around small properties and designed to be street legal. Its handy removable panels serve as ramps, giving the user the ability to haul small mowers, ATV's, and more. It also features a single ram, power up/power down cylinder; acting as the perfect handyman.
HD Low Profile Triple Axle Dump - This is made to be the next level in the company's commercial grade dump line. It offers nearly 15,000 lbs. of payload capacity, I-beam gooseneck hitch and telescopic hydraulic lift system. This product is designed to be able to handle customers' bigger jobs.
For further information, please visit www.hhtrailer.com.
---
About H&H Trailers
H&H Trailers® (Division of Novae Corp.) is driven to help your business grow by providing quality products and excellent service. Professional reliability and proven performance are key to the success of the H&H brand. For over 20 years, H&H has been manufacturing trailers with unmatched strength, durability, and exceptional value. Meet your customers' demands with a diverse range of steel and aluminum utility trailers, car haulers, equipment trailers, dump trailers, and enclosed cargo trailers from one manufacturer.
---
Source: H&H Trailers Press Release