GEN-Y Hitch Receives New Product of the Year Award! 
Date posted
September 7, 2022
GEN-Y Hitch Receives New Product of the Year Award!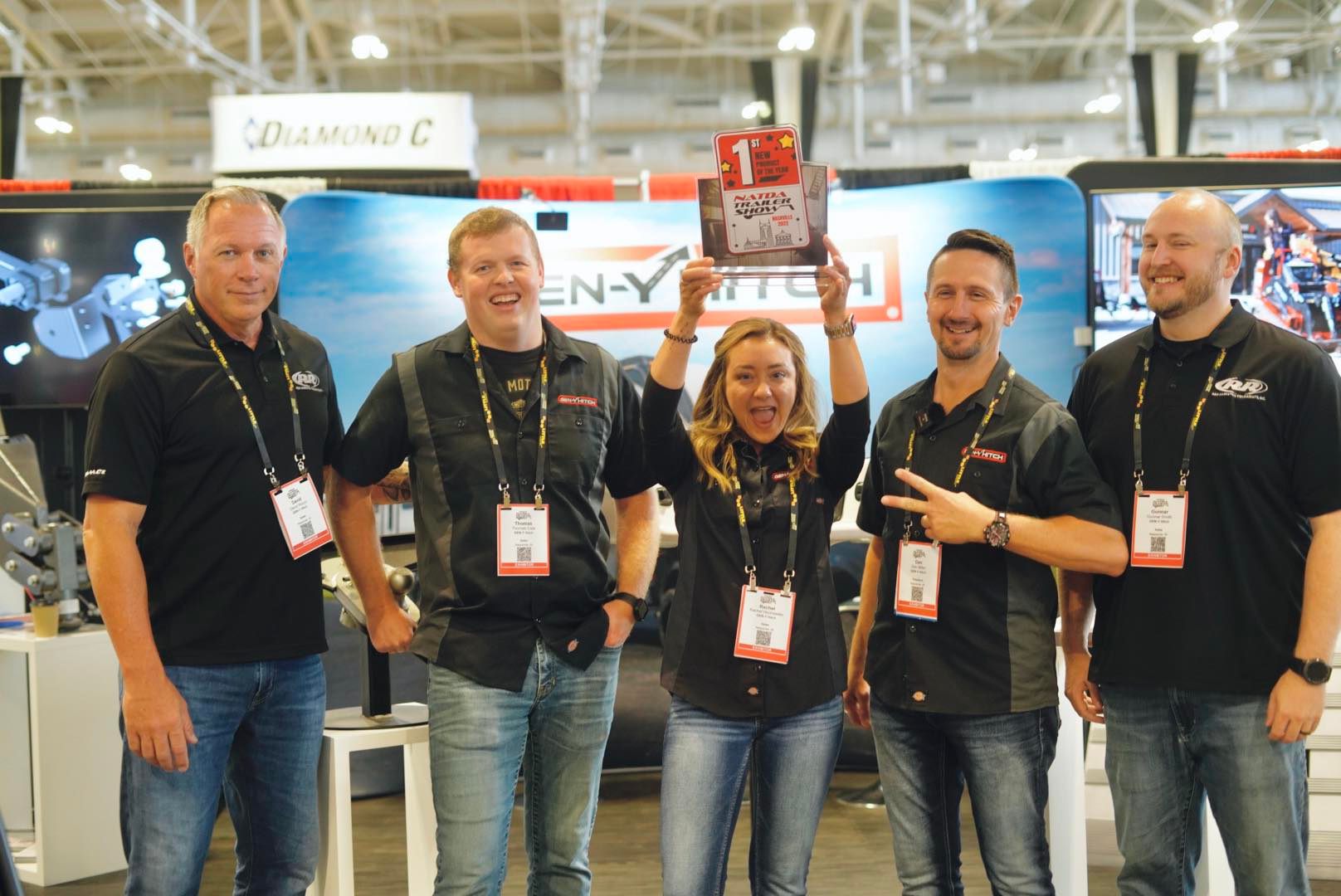 The BRAND NEW GOOSEPUCK by GEN-Y Receives 1st Place for New Product of the Year at NATDA!
Nashville, TN - During the NATDA (North American Trailer Dealer Association) Trade Show last week, GEN-Y Hitch was awarded 1st place for new product of the year! They displayed the brand new GOOSEPUCK. The GOOSEPUCK is the first, factory OEM offset gooseneck ball on the market. It offers an additional 5" offset and connects directly to the OEM puck system in the bed of a truck. Just like all GEN-Y Hitch products, the GOOSEPUCK is manufactured in America as well.
"I'm deeply honored that GEN-Y received this prestigious award from NATDA! GEN-Y was able to design the GOOSEPUCK because of the feedback from our customers and their concerns of needing more clearance between the cap of their camper and the cab of their truck. We will continue to work hard and go the extra mile to release more new products and be the innovative company that GEN-Y customers expect us to be." said Jason Helmuth, Sales Manager of GEN-Y Hitch.
The GOOSEPUCK will be available for purchase within a few weeks on www.genyhitch.com. Call to preorder yours today (574) 218-6363.
GEN-Y's top priority is to design and manufacture products that bring value and safety to the towing/hauling industry. We take pride in the fact that all GEN-Y branded products are built 100% in the USA, right here in Northern Indiana. Customer satisfaction is taken very seriously, and we will go the extra mile to ensure that the end user has a quality product that fits their needs.