Felling Trailers Appoints Klimekas Quality Assurance Manager
Date posted
December 13, 2022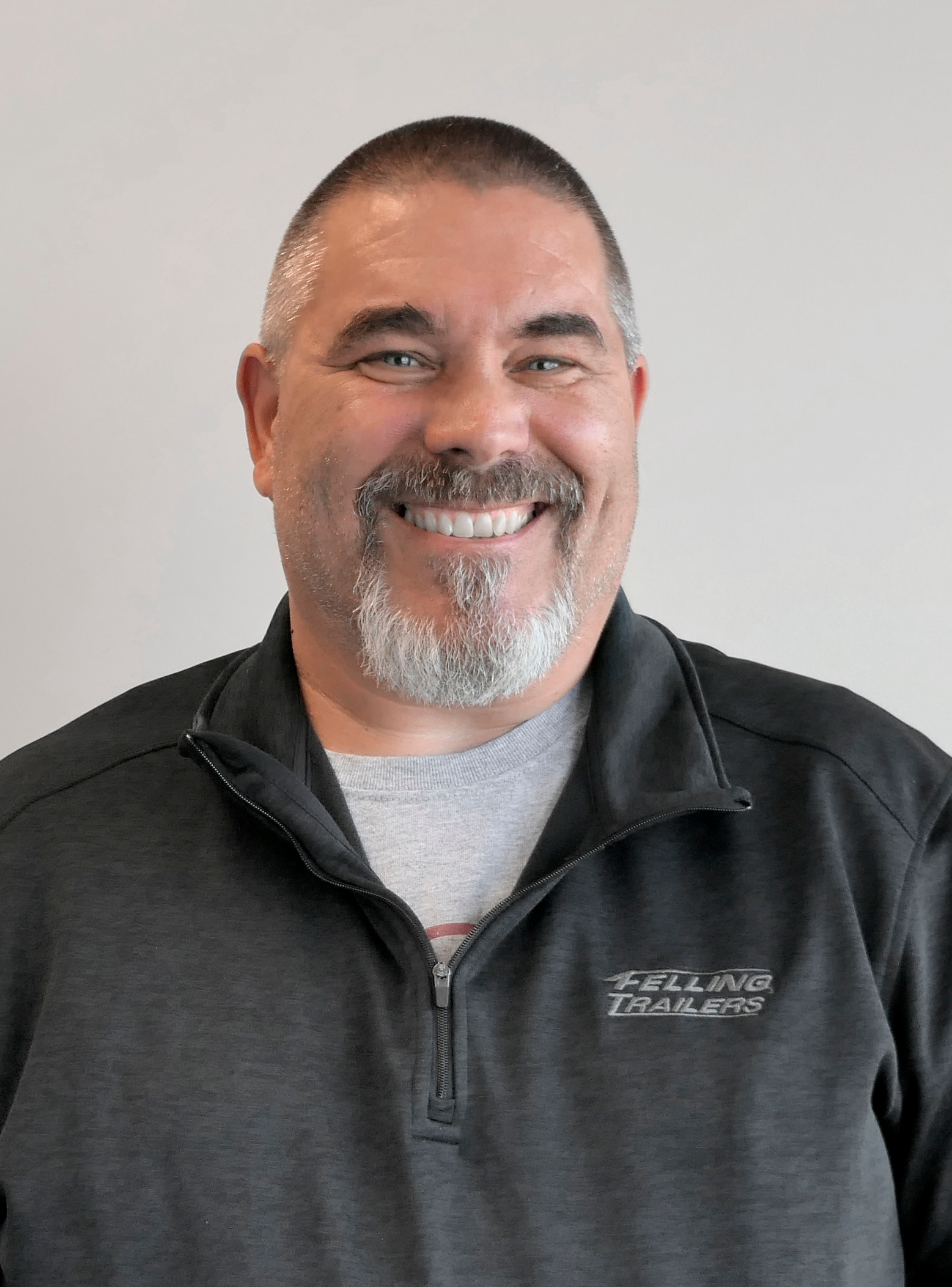 (SAUK CENTRE, MINNESOTA,
December
7
th
, 2022
)
–
Felling Trailers Inc., a
national leader i
n industrial
an
d commercial trailers
,
recently
appointed
Dan Klimek to the role of Quality Assurance Manager over
both production facilities (Sauk Centre and Litchfield, MN). Along with
Quality Management, he will
oversee
weld
production
for the Litchfield
manufacturing
facility as the Production Manager. As the
Quality Assurance Manager, Dan
will continue
developing, directing, controlling, and managing the
installation and maintenance of the company's quality assurance programs. Felling
Trailers, Inc.
originally obtained its
ISO 900
1
Certification for Quality Management
in 2017 and continues to maintain
certification
.
Dan
and his team of Quality Assurance Inspectors work diligently to ensure that all stages
of the build process meet compa
ny quality standards to provide a final product that will exceed the
customers' expectations.
In the role of Litchfield Production
Manager,
he will work with the production
team to implement new processes and technologies to reduce lead time and increase
t
eam
producti
vity.
Klimek brings over 30 years of manufacturing
,
quality control systems
,
and processes to his position.
Before accepting the
Quality Assurance and Production Manager
position
s
with Felling Trailers
,
Dan held
a similar collection of
roles with Polar Tank Trailers, LLC (
Ople, MN)
for over a decade.
Most recently, he
was the
General Manager for
Polar Tank Trailers'
Minnesota Trailer Operations (Production Manager
and Quality Manager) for
the
last six years.
"
Dan brings an extensive back
ground in quality control and
lean manufacturing. We are excited to have him as part of the Felling Trailers' team and to see the
positive impact he will bring to our production and quality assurance processes
," said Brenda Jennissen,
CEO/Co
-
Owner Felling
Trailers
.
"To be able to add an individual of Dan's class and expertise is a huge
win for Felling Trailers, I look forward to working with him." said Paul Radjenovich, VP of Operations.
"I
am glad to be a part of
the company in production and quality assur
ance
capacities. I look forward t
o
the journey ahead along with the challenges and successes it will bring," said Dan.
About Felling Trailers, Inc.
Felling Trailers is a family
-
owned and operated Full Line Trailer Manufacturer located in Central
Minnesota. Started in 1974
,
Felling Trailers, Inc. has grown from a small shop to a factory and office
co
mplex that today covers over 3
49
,000 square feet. Felling's pride and differentiation is its
customized trailer division. Its engineers utilize the la
test Industry
-
leading design techniques,
and
its experienced metal crafts people
use cutting
-
edge technology to turn its customers'
conceptual trailer needs into tangible products.
Felling has been providing innovative trailer
solutions to the transportati
o
n industry for over 45 years.
Felling Trailers' current capabilities
allow them to provide a high
-
quality product that is distributed across North America and
internationally. Felling Trailers, Inc. is an ISO
9001
Quality Management System Certified
c
ompan
y
, a WBENCE
-
Certified WBE company, and an Equal Opportunity Employer
.
For more information, contact 1.800.245.2809,
sales@felling.com
,
or visit them at
www.felling.com
.
You can also follow them on Twitter (@FellingTrailers), Facebook (Felling Trailers, Inc.), and Pinterest.