Dealer Spike Offers a Free eBook for Trailer Dealerships
Date posted
August 12, 2022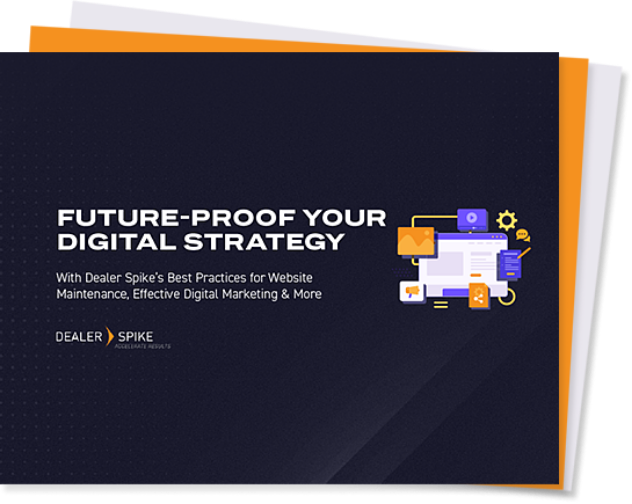 NATDA benefit partner Dealer Spike invites trailer dealers to gain industry insights ahead of the 2022 NATDA Trailer Show with their free eBook.
The eBook "Future-Proof Your Digital Strategy" shares valuable information to help dealerships stand out from the competition and engage shoppers earlier in the buying cycle.
Interested dealers can download a copy from Dealer Spike.
---
About Dealer Spike:
With Dealer Spike, NATDA members can increase their online leads up to 30% or get your money back! A Google Premier Partner, Dealer Spike offers custom-designed websites to draw in business, drive traffic and increase your web leads. In addition to custom-built websites, Dealer Spike offers in-house marketing, targeted digital advertising, marketing automation and search engine optimization. Visit Dealer Spike at the 2022 NATDA Trailer Show (Booth #1125).