ASA Electronics Revamps Company and Brand Websites
Date posted
January 13, 2021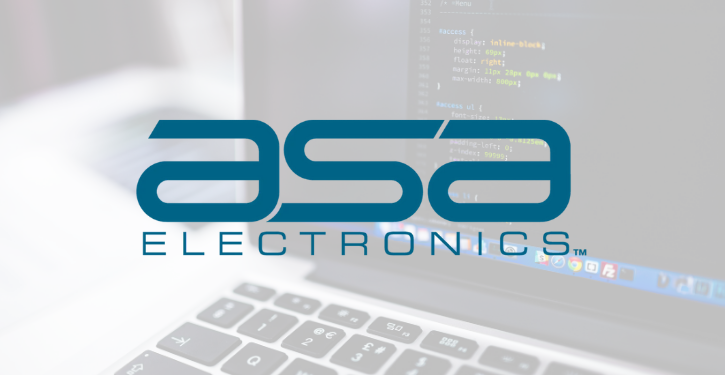 ELKHART, Ind. – ASA Electronics redesigned its corporate site, providing an overview of its history of developing mobile electronics under seven brands.
ASA Electronics gave its corporate site, www.asaelectronics.com, a modern and user friendly facelift. The site provides an overview of the company's over 40 year history of developing mobile electronics for unique industries under seven brands: JENSEN®, JENSEN Marine®, JENSEN Heavy Duty®, iN∙Command® Control Systems, Voyager®, Klipsch Marine®, and Polk Ultramarine®. The redesign also includes three new informational branded sites: www.jensen-electronics.com, www.voyagercameras.com and www.polkmarine.com.
www.jensen-electronics.com is the new home for the JENSEN®, JENSEN Marine®, and JENSEN Heavy Duty® brands. By bringing all three product lines under one virtual roof, the company is better able to showcase the versatile appeal the brands have across a wide range of industries.
www.voyagercameras.com highlights the observation and safety products ASA Electronics has specialized in for over 20 years. The site features both wired and wireless options for recreational and commercial vehicles alike.
www.polkmarine.com showcases the company's luxury brand, featuring the Complete DSP Sound System with high performance, marine grade audio components.
The new corporate website incorporates an online store that unites all of its brands for a simplified shopping experience as well as a support library that puts all their resources, from high resolution product photos to owners' manuals, in one convenient place.
For more information or to check out the new website, please visit www.asaelectronics.com.
---
About ASA Electronics
ASA Electronics® has been designing and manufacturing mobile electronic products for the Marine, RV, PowerSports, Agricultural, Construction, Commercial Vehicle, and Bus industries since 1977. Its proprietary brands are JENSEN®, JENSEN Marine®, JENSEN Heavy Duty®, iN∙Command® Control Systems, , Voyager® and ADVENT® Air. ASA is also a distributor in specialty markets for SiriusXM® Satellite Radio, Polk Ultramarine®, Klipsch®, and XKGLOW® products.
---
Source: ASA Electronics Press Release