ASA Electronics Debuts New Mechless JENSEN Stereo
Date posted
October 4, 2021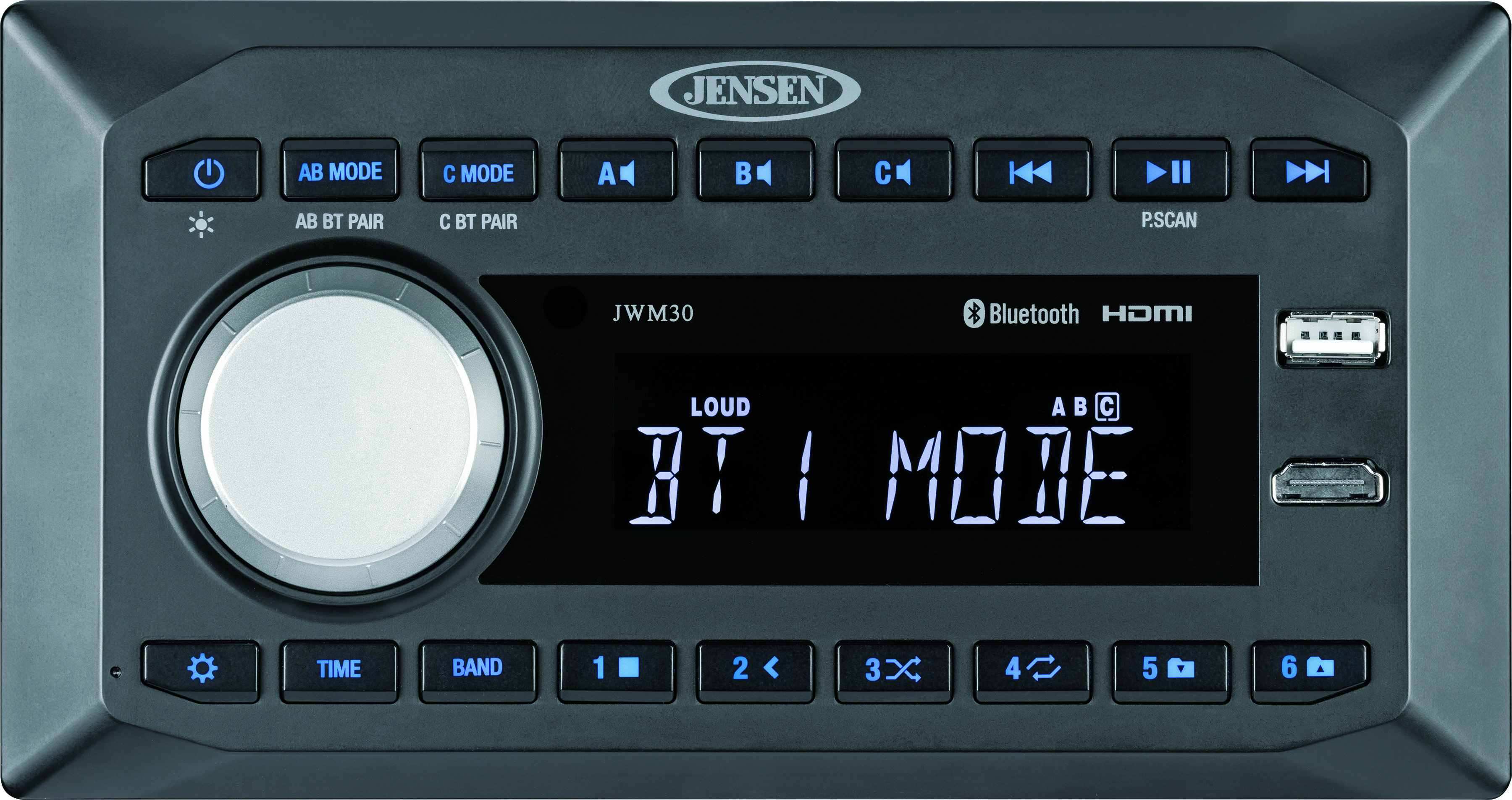 ---
ELKHART, Ind. - ASA Electronics has expanded its RV entertainment offerings with the JWM30 Mechless Wall Mount Stereo. The latest JENSEN stereo supports six speakers across three zones for maximum entertainment value. Dual Bluetooth streaming allows RVers to listen to audio from two different sources at once – with audio from one device playing in Zones A/B and audio from the second device playing in Zone C. Combined with independent volume control in Zones A/B and Zone C, the JWM30 is like having two stereos in one.
This wall mount stereo also features an HDMI input with pass through to the rear output. This allows you to plug in your Roku or Firestick and immediately start streaming your favorite shows or movies without any additional wiring or input changes.
The JWM30 also pairs perfectly with the JENSEN JWM437 Surface Mount Speakers to create a sleek, modern sound bar aesthetic in virtually any entertainment system.
For more information, please visit ASAElectronics.com.
About ASA Electronics
ASA Electronics® has been designing and manufacturing mobile electronic products for the Marine, RV, PowerSports, Agricultural, Construction, Commercial Vehicle, and Bus industries since 1977. Their proprietary brands are JENSEN®, JENSEN Marine®, JENSEN Heavy Duty®, iN∙Command®, Marine Audio®, Voyager® and ADVENT® Air. ASA is also a distributor in specialty markets for SiriusXM® Satellite Radio, Polk Ultramarine®, Klipsch®, and XKGLOW® products.