United Axle President Releases Heartfelt Thank You
Date posted
October 18, 2021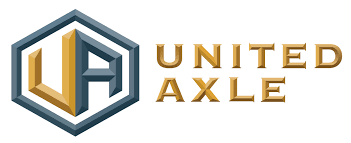 ---
Claremore, Okla. - United Axle's President, Todd Carroll, released a heartfelt video on LinkedIn, thanking those who voted the company's serviceable spindle as the Best New Product at the 2021 NATDA Trailer Show in Nasvhille, TN.
"I want to say thank you to everybody that voted us the number one product at the NATDA show down in Nashville, Tennessee," Carroll said in the video. "We're very honored and excited to have that award."
To learn more about United Axle, please visit unitedaxle.com.
About United Axle
United Axle spindles were developed with safety as the number one concern. Each spindle is carefully and precisely created with threads so it can be easily installed or removed. United Axle spindles combined with our innovative installation process will leave you with a better, stronger, serviceable spindle.
United Axle gives you not only a safe alternative, but a more cost efficient option. Spindle replacement is approximately 1/6th of the cost of replacing the entire axle housing AND the process only takes a few hours.