TecNiq Inc. Announces New D16 LED Race/Task Light
Date posted
October 22, 2020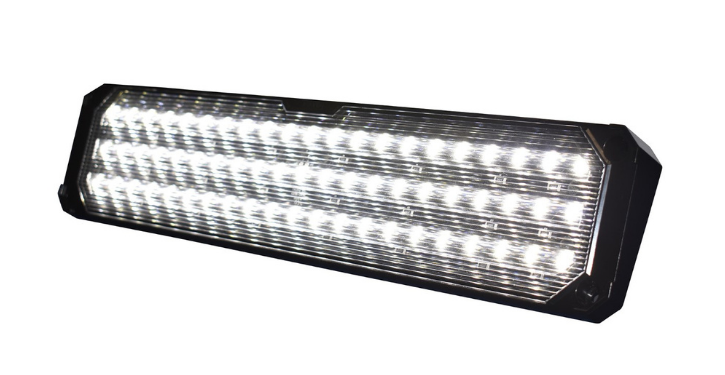 GALESBURG, Mich. - TecNiq Inc., a leading supplier of high-quality LED trailer lighting, officially announced their new D16 Race/Task light.
The D16 Race/Task light is designed to help trailer owners provide additional lighting to the exterior or interior of their trailer or hauler. TecNiq innovative optics are designed to direct light at a downward 45° angle, with 63 high output LEDs. With a whopping 4400 Lumens of output, the light is made to help light up even the darkest of corners in the interior, as well as provide great exterior task lighting. The D16 incorporates TecNiq's proprietary TecSeal potting, which guarantees circuit boards protection from the elements such as dust and water. Each light comes with a black housing, is rated for over 100,000 hours of performance, and is engineered, designed, and assembled in the US.
The D16 light comes with 16" on-center screw holes for easy installation and is designed with only a 1" depth for minimal extrusion. If you are looking for a light that will illuminate any work area at any time of the day, the TecNiq D16 Race/Task light's powerful output and efficient energy usage is a great option.
For more information about the D16 or any of the world-class LED solutions from TecNiq, please visit www.tecniqinc.com.
---
About TecNiq Inc.
TecNiq, Inc. provides quality LED lights for the trailer lights for both interior and exterior needs. TecNiq, Inc. products include construction trailers, light-duty trailer interiors and exteriors, to fleet and emergency response vehicles, boats and heavy or light duty equipment and are backed by a lifetime guarantee. TecNiq, Inc. products are engineered, designed and assembled in the U.S.A.
---
Source: TecNiq Inc. Press Release