TecNiq Inc. Announces New California Mid-Turn Light
Date posted
January 20, 2021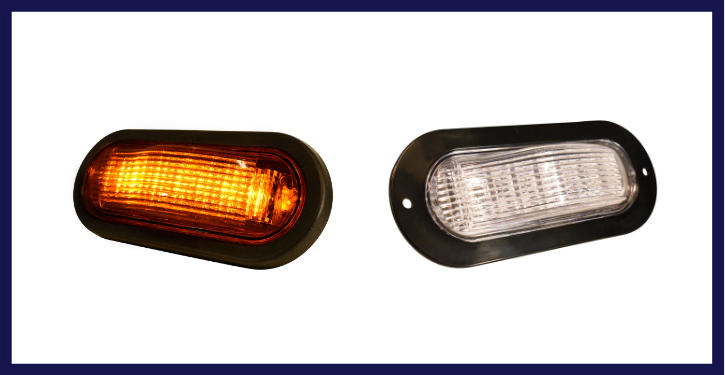 GALESBURG, Mich. – TecNiq Inc., a leading supplier of high-quality LED trailer lighting, announced the release of the T90 California Mid-Turn Lights.
The T90 is a heavily used light for vehicles over 30', including heavy duty trailers, busses and waste management trucks. The TecNiq Mid-Turn light rounded out the TecNiq offering for larger vehicles and is available in grommet, flange or surface mount options with amber or clear lensing.
The TecNiq T90 is designed with TecSeal, a proprietary polyurethane potting compound that's guaranteed to protect the lights circuit board. The engineering and manufacturing of the T90 Mid-Turn is designed to outperform competitors, and TecNiq backs each light with an industry-leading lifetime warranty.
Additional features include:
7 high efficiency LEDs, providing 245 lumens of output
80 degrees of light output, meeting or exceeding all DOT, FMVSS, and SAE regulations
IP68 Rating – Guaranteed dust and water proof incursion
Availability with Amp, Tri-Pole, or Pigtail connections
To learn more, please visit www.tecniqinc.com or call 269-629-4440.
---
About TecNiq, Inc.
TecNiq, Inc. is an engineer-owned-and-operated company with a strong commitment to excellence. It uses the highest quality materials and offers market-leading technologically advanced lighting solutions. From fleet vehicles, construction trailers, emergency response vehicles and boats to heavy or light-duty equipment, you can expect your lights to work every time. TecNiq, Inc. feels so strongly about its commitment to quality that it backs every one of its products with a no-nonsense, lifetime warranty.
---
Source: TecNiq, Inc. Press Release