TBE PURCHASES I-41 TRAILER CENTER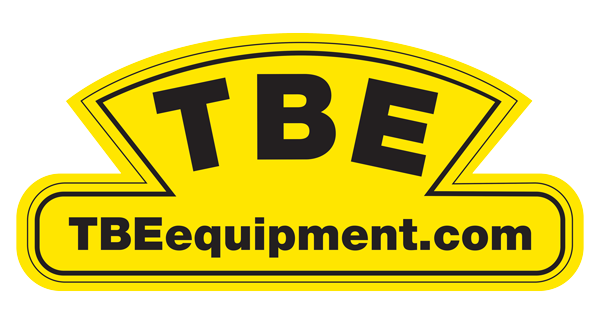 Appleton, WI - TBE Equipment, a supplier of trailers, snowblowers, mowers and tractors that is headquartered in Watertown, WI, has purchased the former I-41 Trailer Center and moved it from Neenah to a larger facility in Appleton.
The Appleton location will feature the same quality trailer brands and experienced staff that I-41 Trailer Center customers know, plus the added benefits of a larger service shop and access to inventory available from TBE Equipment's Watertown and Richfield locations.
"The crew from I-41 are all moving to the new location, so you'll see the same friendly faces there," said TBE Equipment owner Todd Oilschlager. "And the new location in Appleton is right off I-41, too."
The Appleton location, located at 2235 Northern Road, will sell, rent and service trailers of all kinds and for all needs, such as dump trailers, flat deck trailers, landscape/utility trailers and more. Among the many brands it carries are Sure-Trac, Impact, Primo, EBY, Imperial, DuraPro and Dark Horse.
TBE Equipment prides itself on a knowledgeable staff that helps commercial and residential customers find the right equipment for their needs. Customers include professional landscapers, car enthusiasts and outdoor-sports enthusiasts, among others. At its other two locations, TBE Equipment also sells, rents and services power equipment in addition to selling portable storage buildings.
"Our job is to help our customers get the job done, whether it's hauling landscaping equipment for a business or ATVs for a vacation," Oilschlager said. Born and raised in Green Bay, he's also excited about "getting closer to my roots in the Fox Valley. We can't wait to meet a new set of customers at our third location, and we encourage everyone to stop by our new stomping grounds to say hello."
About TBE:
TBE Equipment began in 1994 by selling and servicing trailers and has since expanded its offerings to include outdoor power equipment for home and commercial use, among other products. TBE Equipment carries top brands including Ferris, Snapper, Simplicity, Bad Boy Mowers, Snow-Dog, Sure-Trac and United Trailers, LS Compact Tractors, Premier Portable Storage Buildings, and American Landmaster UTVs and many more. For more information, visit www.tbeequipment.com.