Slime Announces Flat Tire Repair Kit for Trucks, SUVs and Vans
Date posted
August 23, 2021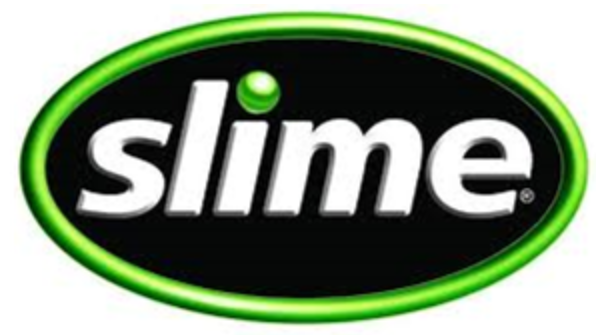 ---
SAN LUIS OBISPO, Calif. – Slime announced its newest flat tire repair kit, created specifically for trucks, SUVs and vans.
"Fifty percent of tires on the road today are considered large tires, found on trucks, SUVs and vans," said Chad Ellman, Slime Marketing Manager. "But these larger tires have different needs that weren't being addressed in the repair market. We are pleased to release our new Flat Tire Repair Kit specifically designed to repair large tires quickly and safely."
With the Flat Tire Repair Kit – Truck/SUV/Van, you will be up and back on the road in less than 15 minutes. No more struggling with messy spare tires, or waiting for roadside assistance. The Flat Tire Repair Kit – Truck/SUV/Van repairs in just one simple step - turn on the kit and instantly, the powerful tire inflator pushes the repair sealant into your tires, sealing punctures and repairing the tire.
Now, drivers can tow like pros – the kit will repair most flats from punctures on trailer tires, or inflate them to proper pressure.
FLAT TIRE REPAIR – TRUCK/SUV/VAN Features and Specs:
Includes more sealant! 22 oz of Slime emergency tire sealant for your larger tires (trucks, SUVs, RVs, etc.)

Repairs and fully inflates your tire with the push of a button, in just 15 minutes!

All-in-one solution

Dial display gauge is integrated right into the inflator, so you can monitor tire pressure as you inflate (0-100 psi)

Plugs into a standard 12-volt accessory outlet

Pressure release valve

Sealant seeks out and repairs punctures up to 1/4" (6mm)

Non-toxic, non-corrosive and safe for tires and rims

TPMS safe and approved by leading automakers

Environmentally friendly

Kit can function as a standalone air source (just air, no sealant)
For more information, please visit slime.com.
About Slime: Slime was founded in 1989, in a garage in Central California, close to numerous mountain biking trails that created a high demand for "the green slimy stuff" to repair tires. Since then, Slime has grown into a company that exports its products to 36 countries and is the leader in tire sealant and tire repair technology. Since its founding, Slime has been committed to manufacturing a product that is safe for customers and the environment. For further information, please call Slime at 1-888-45-SLIME.