Should You Be Using a DMS?
Date posted
December 13, 2021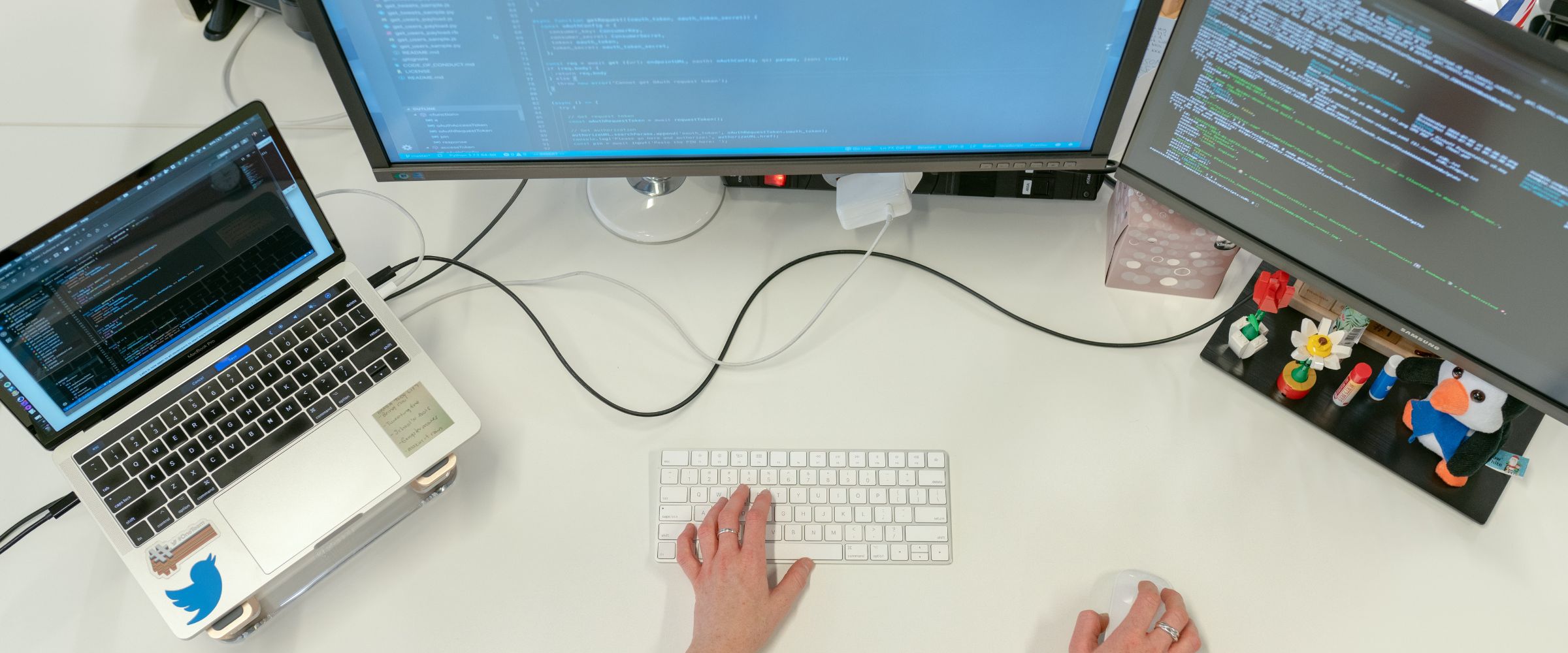 ---
Written by Blackpurl
Should You Be Using a DMS?
Dealerships today are not meant to run like dealerships 30 years ago, or even 10 years ago. Technology has made its way into dealerships in a more than subtle way, so it is time we start embracing new platforms that enable us to run our dealerships more efficiently. The right, modern, dealer management platform can help you save time, money, and stress in every aspect of your business by streamlining tedious tasks and keeping track of things automatically, so you don't have to. Tired of manually importing data? Sick of working up invoices? When pen and paper, Excel spreadsheets, or archaic DMS can no longer meet the needs of your growing dealership, it is time to consider a modern, cloud-based dealership management platform.
What is a DMS?
A dealer management system (DMS) is a software or platform that dealers use to manage many or all aspects of their dealership.
DMS can take many forms. More traditional DMS run on clunky, outdated technology that is not fit for today's growing dealerships that desire to expand their operations and compete in the changing industry landscape.
To remedy the archaic nature of the DMS industry, cloud-based dealer management platforms, like Blackpurl, put all the information and tools you need to run your dealership in one place. With the many integrations available, from QuickBooks to Shopify, you no longer need to log-in to separate solutions to manage your inventory, create point of sale invoices, view service history or follow-up on leads. Instead, you can access the information you need from anywhere via an easy to use dashboard.
What does a DMS do?
A DMS allows dealers to perform many daily functions more easily and efficiently. From sales and service operations to inventory management, a DMS improves each part of dealerships by linking all the necessary tools into a single platform.
Is a DMS right for me?
We suggest any growing dealership use a DMS that can respond to your dealership's changing needs. Here are the top reasons why:
World-class solution integrations
Most up-to-date dealer management systems have integrations with other kinds of software, like accounting software or a CRM, to help you manage all elements of your business in one, convenient location. For example, Blackpurl is a dealer management platform that integrates with QuickBooks, Xero, Shopify, and many other world-class solutions to ensure that your dealership has access to all the right tools for every job. Through integrating with systems that you (or your accountant) already know and love, your array of business operations becomes several steps smoother.
Through the software integrations available with a dealer management platform, dealers can manage their entire business in one cloud-based dealership software application. This allows dealership owners to more easily monitor all dealership operations and see the big picture more clearly.
Streamline accounting processes

If you and your accounting team are used to QuickBooks or any other proficient accounting software, you won't want to settle for less or learn a new system entirely when you migrate to a DMS. This is why choosing a DMS that seamlessly integrates with your existing accounting system is so important.
When you use a DMS with professional accounting integrations, you can quickly produce accurate financial reports, manage cash flow and payables, and monitor and collect outstanding balances efficiently. Furthermore, with a Quickbooks or Xero integration, your DMS can simplify the creation of operating budgets and performance tracking, automatically create all the transactions relevant to unit inventory and sales, and provide historical vendor information and transaction details.
Support and employee training
What good is a new, fancy system if none of your employees know how to use it?
There is always a learning curve when you adopt a new technology, but some dealer management platforms offer employee training videos to help you and your team make the switch with confidence. For example, Blackpurl offers Udemy videos to help you and your team learn the ins-and-outs of the platform. The training videos are separated based on function, so your team can learn the parts of the platform that are most integral to their role while familiarizing themselves with the platform at large.

Similarly, when adopting a new system, there are bound to be ongoing questions. This is why being able to have constant communication with your DMS provider is so important. At Blackpurl, we pride ourselves on always being reachable. Our team is always available and connected to you through Blackpurl's seamless data migration tools, hand-on training sessions, and in-app chat.
Streamline inventory management
Aging inventory and "inevitable" hiccups keep many dealers up at night. With the right DMS, you can sleep peacefully, because all of your parts and inventory information are neatly organized and up-to-date.
One of the main benefits of professional dealer management platforms is that they can track every piece of inventory and see your sales history in real-time. For example, Blackpurl is built on FIFO accounting principles, so we can say with 100% certainty that the true profitability is recorded on everything you sell. Similarly, we maintain accurate costs for every stock item every time your inventory level changes. Blackpurl records vendor invoices to instantly update the profitability on all sales transactions, so no manual adjustments or weighted average-cost estimates are needed.
Summary
Because every dealer's success depends on all departments of your dealership, we strongly recommend adopting a dealer management platform that seamlessly integrates all facets of your dealership into one, easy to navigate, space. A professional DMS will aid your profitability, engage your team, and improve the efficiency of your business operations,
For more information, please visit blackpurl.com.
About Blackpurl
Blackpurl makes dealership management awesome. It believes in keeping it simple by eliminating hefty training and setup fees, making it easier to operate a dealership and creating a game-changing customer experience by building a platform dealerships love to use. With everything needed to run an operation included, rebelling against DMS has never felt so easy.