Redneck Trailers Supplies Showcases New Products
Date posted
October 14, 2020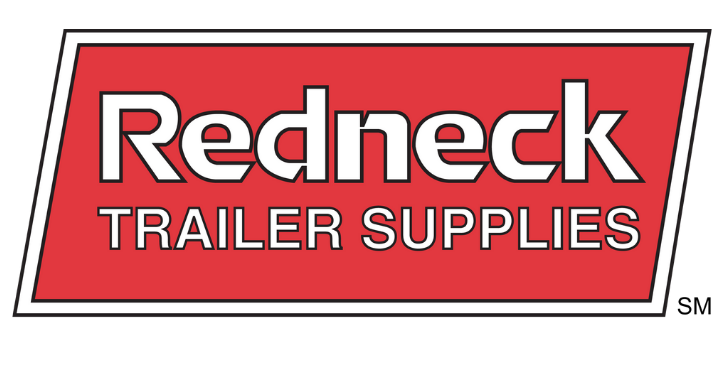 SPRINGFIELD, Mo.- Redneck Trailer Supplies is excited to participate and exhibit at the 2020 Virtual NATDA Trailer Show, available October 26 – November 13, 2020.
2020 has been a year that has required the trailer industry to adapt, improvise and evolve. In line with that, Redneck Trailer Supplies is excited to connect with customers virtually and showcase their new products.
The company is constantly striving to introduce the best new products and programs to help customers achieve their business goals. It is important that it continues to support your needs now and in the future, which is why it continue to focus on quality products and programs.
This year the following new products were launched:
The New Slider360 – The most versatile cargo control anchor point system. The unique design allows D-Rings and Winches to be placed anywhere along the length of a trailer! See more.
The New Commander Mini Fifth Wheel Hitch – Taking power and strength to a whole new level while saving space! See more.
The New Trailer Parts Pro Wire Program - The Trailer Parts Pro Wire Program provides dealers and their customers eye catching packaging that is easy to identify in a showroom. Pre-cut wire lengths provide customers with quick and simple solution to their wire needs. Simplified product line and upgraded presentation create a win-win for dealers and their customers in this often overlooked opportunity. See more.
With 20 locations nationwide, Redneck Trailer Supplies continues to work every day to supply you with the best service, knowledge and product availability.
The company looks forward to interacting with you via the virtual show, so make sure to check out the Redneck Trailer Supplies booth, where you can chat with a member of the team and talk with them about new products and programs. There will be prizes available!
For further information, please visit www.redneck-trailer.com.
---
About Redneck Trailer Supplies
Redneck Trailer Supplies is the industry's leading supplier of trailer axles, trailer parts and trailer accessories since 1979. It excels in providing customers with the best in value by delivering the trailer parts when they are needed. Redneck Trailer Supplies has all the trailer parts and accessories customers need to keep their trailers in top towing conditions. Its huge assortment of parts and accessories including trailer axles, trailer brakes, trailer hitches, trailer jacks, trailer suspension parts, and trailer tires and wheels make it the leading supplier of trailer parts and accessories across the United States.
---