Norstar, LLC Announces New Patent
Date posted
October 8, 2020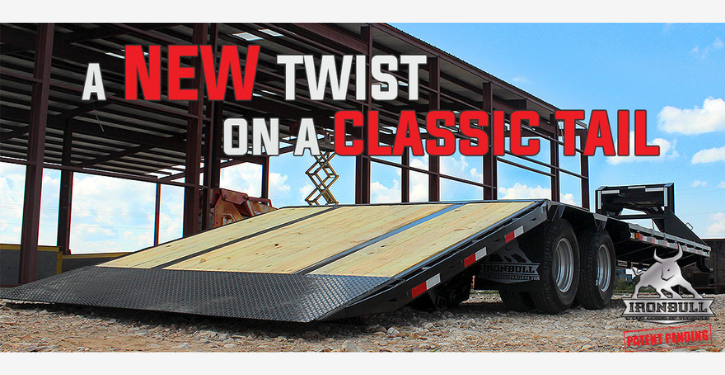 BROOKSTON, Texas - Norstar announced the grant of US Patent No. 10,759,323 for the invention of a revolutionary dovetail actuating mechanism.
"This new dovetail mechanism is far superior to anything on the market. It has one of the highest lifting and carrying capacities being used on this trailer type. It is also by far safer than any other design. It will stay locked in place in the event of a hydraulic failure. We are all so excited to have this industry changing design. This will offer our Iron Bull dealers the very best option in a hydraulic power dovetail trailer. Our FHG model is a game changer for the industry, "said Abe Harms, President and Owner of Norstar.
For further information, please visit www.norstarcompany.com.
---
About Norstar
Norstar, LLC was founded in 2012 and in three short years has become one of the major players in the national truck bed market and in late 2015 they began manufacturing Iron Bull Trailers. The whirlwind of growth at Norstar has been very welcome at the Brookston, Texas based company and is attributed to one simple fact: Norstar Truck Beds and Iron Bull Trailers represent an amazing value – a great product at a competitive price – and this message is being received by more and more customers on a daily basis.
---
Source: Norstar Press Release