NATDA Opens Call for Presentations for the 2023 NATDA Trailer Show
Date posted
November 17, 2022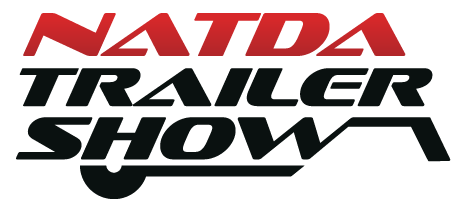 ST PETERSBURG, FL – The North American Trailer Dealers Association (NATDA), a premier organization dedicated to serving the light and medium-duty trailer industry, has opened its Call for Presentations for Dealership Performance Training at the 2023 NATDA Trailer Show, which is returning to Music City Center in Nashville. Educational topics sought cover trailer dealership operations, sales and marketing, human resources, leadership and management, emerging technologies, service training and data, analytics and regulations. Interested speakers must submit their applications online at natda.org/call-for-presentations. The submission deadline is January 14, 2023.
This year, Dealership Performance Training will be offered through the event with classroom and workshop sessions scheduled for the afternoon Tuesday, August 29 and morning of Wednesday, August 30, 2023, with shorter educational sessions presented on the main stage in the Expo Hall Floor on Wednesday afternoon, August 30 and throughout Thursday, August 31, 2023. Limited slots are available for these shorter sessions.
Presentations must be educational in nature with specific learning objectives, tailored to NATDA's target audiences of professionals in the light to medium-duty trailer and truck bed industry with a duration of 15 or 50 minutes.
"NATDA Trailer Show educational offerings continue to expand and evolve year after year," says Andria Gibbon, Executive Director of NATDA. "Last year, we broadened the curriculum of our traditional classroom offerings to include topics that would impact all areas of the dealership, and now we are excited to introduce an exciting new shorter format for learning sessions on the Expo Hall floor. We aim to ensure that every dealership attendee walks away with actionable insights to help their respective businesses grow."
ABOUT NATDA
NATDA (North American Trailer Dealers Association) serves the light and medium-duty trailer industry by connecting dealers, manufacturers, and suppliers through various beneficial and educational platforms. From printed publications like its bi-monthly magazine and annual buyer's guide to the annual NATDA Trailer Show, NATDA's promotional outlets result in abundant networking opportunities with high-quality, industry-specific contacts. Learn more at natda.org.
ABOUT THE NATDA TRAILER SHOW
The NATDA Trailer Show is the first and only industry event that caters specifically to dealers and is not open to the public. The show's mission is to unite the light to medium-duty trailer industry under one roof to showcase the best and most innovative ideas, products, and solutions to help dealerships strengthen their performance year after year. The show features manufacturers, dealers, product and service vendors, and financial institutions. The event represents all industry segments, including the cargo, race car, horse, livestock, marine, dump, flatbed, and toy hauler markets.