Henkel Announces New Primerless Adhesive
Date posted
March 31, 2021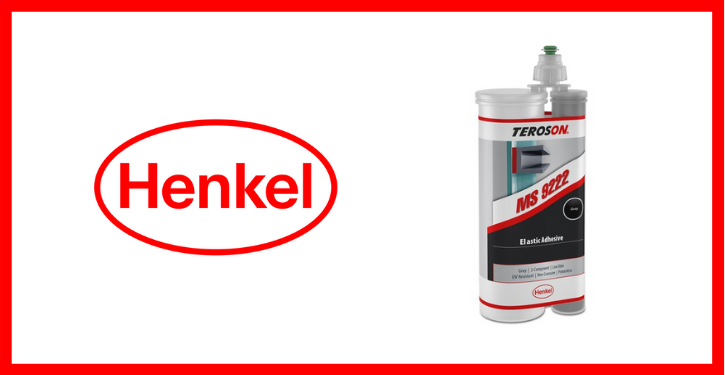 ---
ROCKY HILL, Conn. — Henkel announced its new Teroson MS 9222, a primerless adhesive that simplifies the assembly process for work truck manufacturing.
Henkel's new Teroson Primerless MS 9222 eliminates the need for an adhesion promotor — simply apply the adhesive to clean parts and assemble. Ideal for a wide variety of work truck applications and manufacturing applications that require high-strength adhesion, Teroson MS 9222 provides a variety of benefits:
Reclaims labor, time and floor space dedicated to the current adhesion promotor processes
Eliminates scrap, re-work and defects related to adhesion promotor errors
Eliminates the flammability, health, safety and VOC (volatile organic compound) issues related to adhesion promoter carrier solvent
Teroson MS 9222 is a two-part, fast-curing silane-modified polymer (SMP) elastic adhesive optimized for painted panel assembly. It delivers excellent adhesion, toughness, and durability. It is available in 4:1 ratio 400 ml cartridges, as well as pails, drums, dispense guns and nozzles are also available.
For further information, please visit www.henkel-adhesives.com.
About Henkel
Henkel operates globally with a well-balanced and diversified portfolio. In North America, Henkel operates across its three business units: Adhesive Technologies, Beauty Care, and Laundry & Home Care. The company holds leading positions with its three business units in both industrial and consumer businesses thanks to strong brands, innovations, and technologies. Henkel Adhesive Technologies is the global leader in the adhesives market – across all industry segments worldwide. In its Laundry & Home Care and Beauty Care businesses, Henkel holds leading positions in many markets and categories around the world. Founded in 1876, Henkel looks back on more than 140 years of success. In 2019, Henkel reported sales of more than 20 billion euros and adjusted operating profit of more than 3.2 billion euros. Henkel employs more than 52,000 people globally – a passionate and highly diverse team, united by a strong company culture, a common purpose to create sustainable value, and shared values. As a recognized leader in sustainability, Henkel holds top positions in many international indices and rankings.
---
Source: Henkel Press Release