Galeo Pro featured in Construction Equipment's Top 100 New Products List of 2022
Date posted
November 18, 2022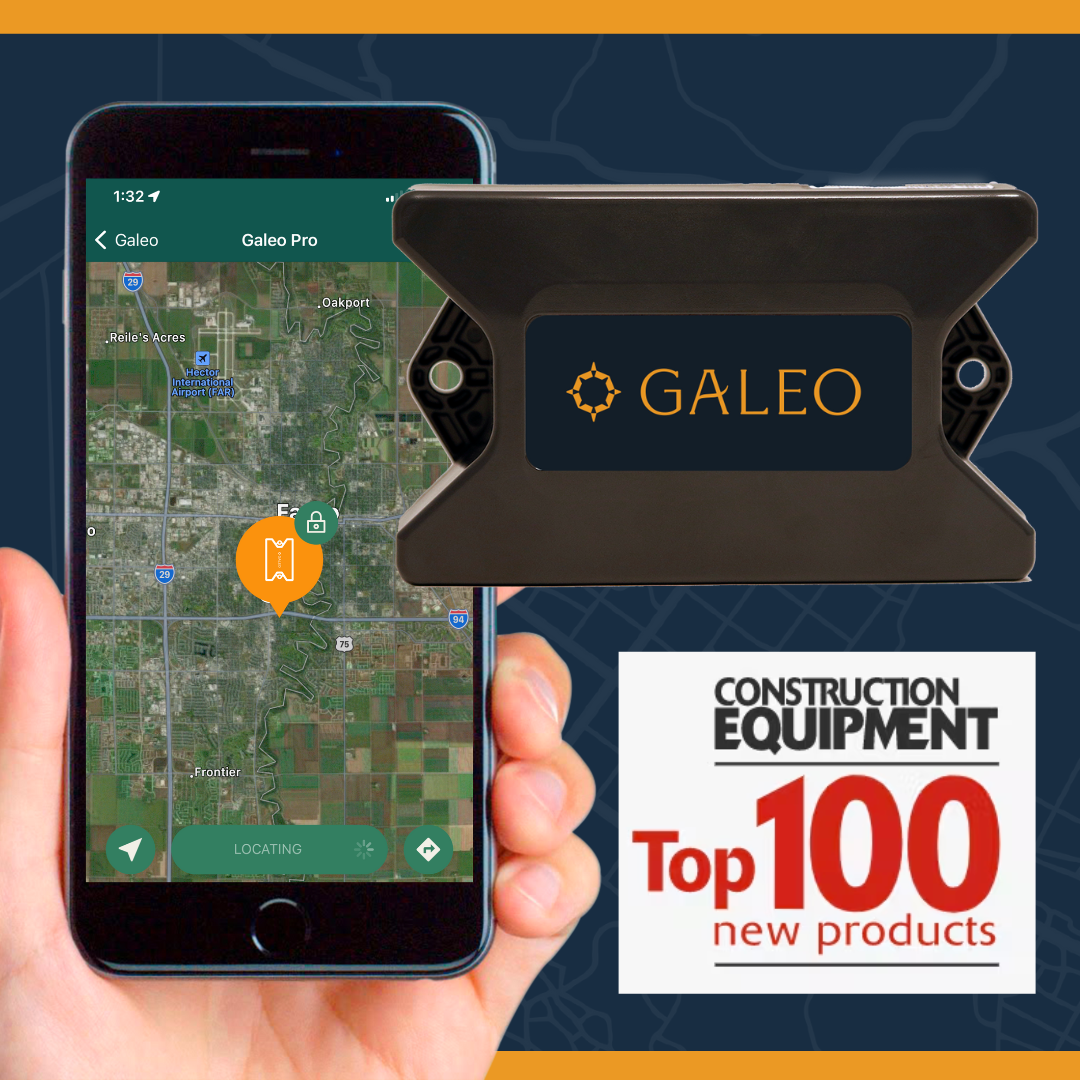 Galeo Pro recently was featured in Construction Equipment's list of 2022.
Galeo Pro is a theft alert and recovery device with a companion mobile application (iOS or Android). Galeo Pro can alert you when it senses motion, and its LTE and GPS module enables you to remotely track your assets from your phone. Galeo Pro comes with a built-in SIM already installed.
Construction Equipment's Top 100 New Products is the longest-running awards program of its kind in the industry. Each year, their editors evaluate the products introduced over the previous months and choose those considered most innovative.
You can see the full list of products here: https://www.constructionequipment.com/topical/top-100