Engage More Motivated Buyers Through Multi-Channel Communication
Date posted
September 22, 2020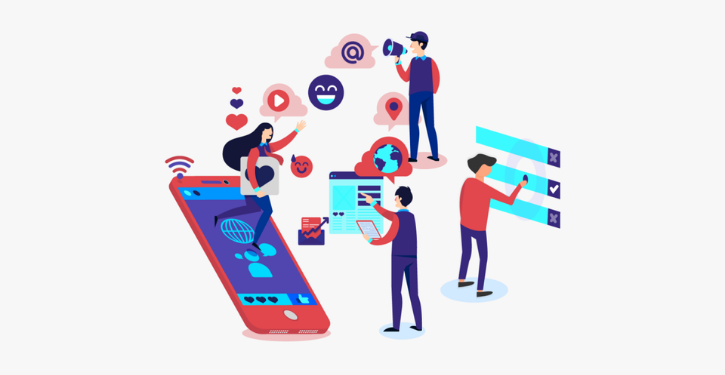 Written by Dealer Spike
If your phone isn't ringing and customers are not visiting your dealership's lot, don't despair. Today's consumers begin the shopping process on the internet, instead of at the dealership, and prefer to contact businesses online. To connect with online leads and begin fostering sales conversions, dealers need to develop a multi-channel communication strategy. Consumers expect modern businesses to offer multiple user-friendly contact methods as part of their customer service, and to be experts at doing so. Dealer Spike offers insight on optimizing your multi-channel communication strategy for simplicity and to engage a higher volume of motivated buyers.
With the spike in internet use and e-commerce in the first half of 2020, 45% of dealership customers will review unit listings on 7-10 websites and communicate with multiple dealerships before they even see a unit in person. By offering multiple contact methods, you can connect with a more diverse pool of online leads and greatly increase your sales opportunities. Dealer Spike recently surveyed dealership customers on the factors that played into their choice of purchase, and 90% of participants reported that the dealer must offer multiple options for contacting the dealership.
In the same survey, 90% of consumers also identified a rapid response to online inquiries as a "must-have" quality for dealers. Earlier this year, Pied Piper released its 2020 Internet Lead Effectiveness® Industry Study, which reviews the efficacy of dealerships' customer outreach strategies. The study revealed that only about half of online leads will hear back from a dealer within 24 hours of submitting a query. Dealers who respond to online leads within the first 24 hours will automatically get ahead of 50% of competing dealerships early on in a customer's search.
Because there is no "one size fits all" channel, dealers need to incorporate a multi-channel approach to encourage more consumer engagement. Digital communication has taken precedence over phone calls and walk-ins. Texting is the most popular preference among consumers, followed by live chat, email and even video chat. Many consumers also connect with brands on their social media platforms and direct messaging apps. Consumers still appreciate the opportunity to speak with a real person and receive a quick response, but now from the comfort of their homes or while running errands instead of visiting the dealership in person.
In particular, live chat is ideal for connecting with these on-the-go shoppers because consumers can message back and forth with a genuine dealership employee in real time from wherever they are located. Dealer Spike found that 79% of consumers want to see live chat as part of a dealership's customer services strategy because they know they can communicate with the dealership anytime during its hours of availability. Online leads who chat with a business in real time are 85% more likely to convert into customers, which makes live chat an excellent ROI for dealers.
By adopting a multi-channel approach, you are demonstrating to your potential customers that your dealership is open for business and eager to connect with online shoppers. A multi-channel strategy does not need to be complex; you can start with the most popular platforms—texting, live chat, email and social media—and add or drop platforms as you gain a better sense of which methods of communication your customers prefer. What matters most is that you adhere to your customers' feedback and maintain an optimal response time.
---
About Dealer Spike
As an industry leader in digital marketing strategy, Dealer Spike provides custom responsive websites and a suite of additional marketing services to accelerate online leads for your dealership. To learn more, please visit www.dealerspike.com.