DICOR ANNOUNCES NEW TUFFLEX™ PVC AND DIFLEX™ TPO PRODUCT OFFERINGS
Date posted
March 30, 2023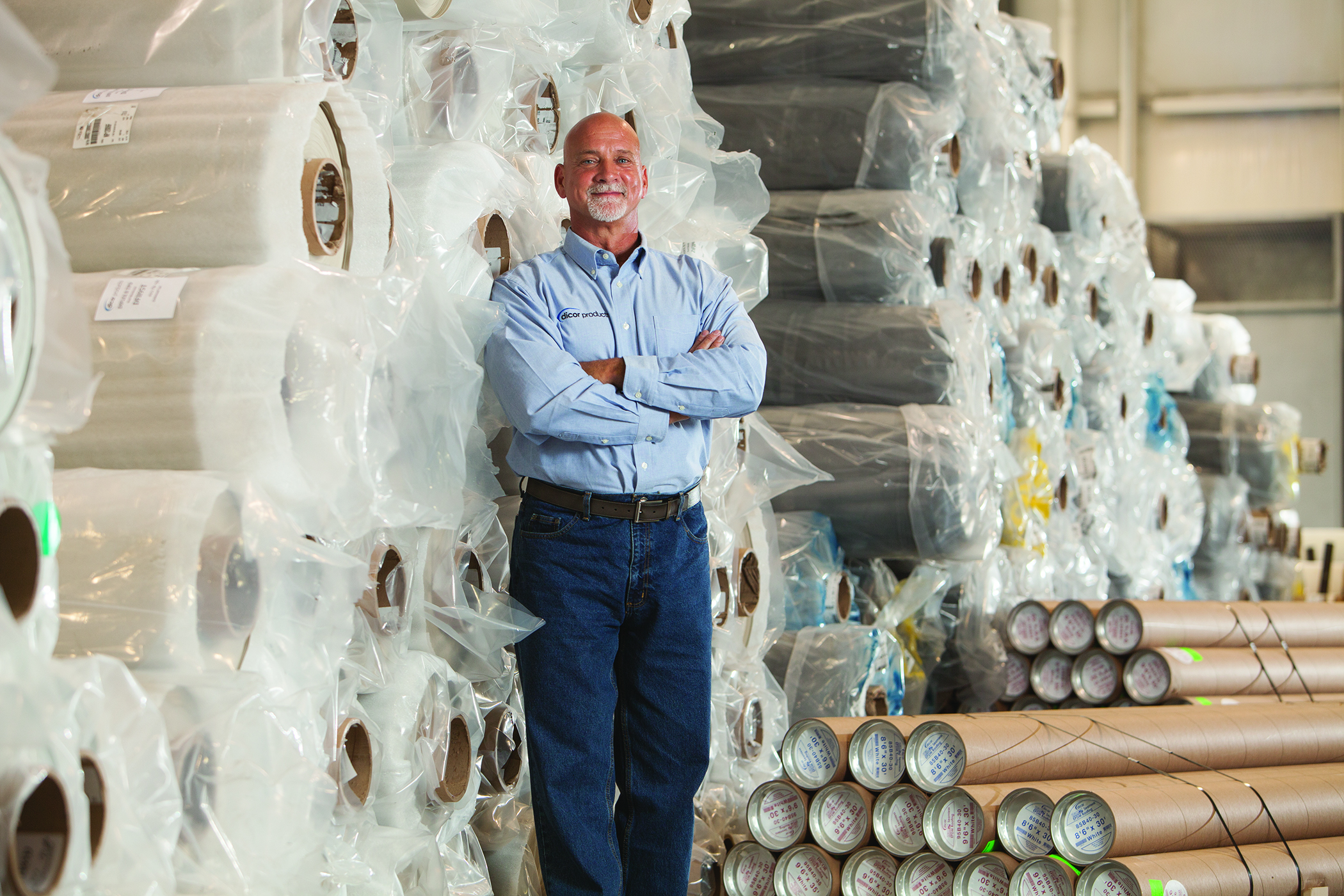 ELKHART, Ind., March 28, 2023 – Dicor Products, an AIRXCEL® brand, announced today that its popular Tufflex™ PVC and DiFlex™ TPO are now also available in .035 thickness. The new offerings provide the same high tear and puncture strength as the existing .027 thickness membranes and are less sensitive to solvents. They can be sealed with Ultra Sealant high solids, also from Dicor.
The thicker .035 membranes are designed to reduce "print-through" from the RV's roof and give the roof a smooth, flawless appearance. This expanded line of roofing membranes will help OEMs meet customer demand and provide an elevated final unit to their customers. The Ultra Sealant is a high solid sealant, which resists puckering and wrinkling as it cures, with the roof membrane remaining flat.
"Roof membranes help protect your RV from dirt, debris, UV rays, and of course, rain, snow and wind," said Jeff Gaff, Business Unit Manager of Dicor Products. "Using a good quality roofing product like Tufflex or DiFlex will extend the life of your RV roof much longer. These membranes also help to better hide roof deck imperfections, deck seams, and rougher deck surfaces."
Tufflex™ and DiFlex™ are available to purchase through your preferred distributor.
About Dicor: Dicor Products, a leading supplier of component products to RV manufacturers since 1984, is most notable as a supplier of premium roofing products. The Dicor Products brand is also very well established in the RV aftermarket, where we are well known for roofing repair and care products. Visit https://dicorproducts.com/ to learn more.