Dealer Spike Announces Launch of Innovative Digital Sales Tools
Date posted
October 20, 2020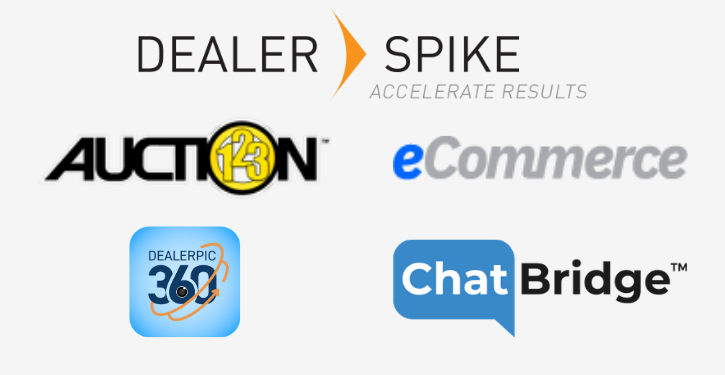 WILSONVILLE, Ore. - Dealer Spike announces the availability of Auction123, DealerPic360, eCommerce and ChatBridge™ as part of its family of digital tools.
Dealers who utilize a Dealer Spike website can boost the performance of their platform by opting to bundle all four products or purchase individual products according to their dealerships' needs. Dealer Spike is committed to helping their dealers grow their ROI through online and in-store business solutions, says Matt Erickson, Chief Revenue Officer at Dealer Spike. "Our digital sales tools provide customers with a streamlined shopping experience that brings them directly to the dealer's inventory, providing dealers with innumerable opportunities to close the deal."
For further information, please visit www.dealerspike.com.
---
About Dealer Spike
Dealer Spike focuses on driving online leads and in-store sales for dealerships in eight industries. It provides powerful and distinctive web solutions and tools to thousands of dealers worldwide. Its expertise comes from real-world dealership experience and a passion for listening and responding to its dealers' needs.
---
Source: Dealer Spike Press Release